They Never Get Dirty?
Picture me singing the old campfire song, Black Socks – they never get dirty the longer you wear them the longer they get… I wonder if the same is said of black faucets?
Black Faucets
I have seen an increase of black pluming fixtures popping up – not the oil rubbed bronze that was so trendy, but a pure black. I have seen black door hardware consistently over the years, but this is the first I have noticed it making its splash onto plumbing fixtures. Sure, there have been the black faucets here and there, but always really high end and not attainable for the every day home owner.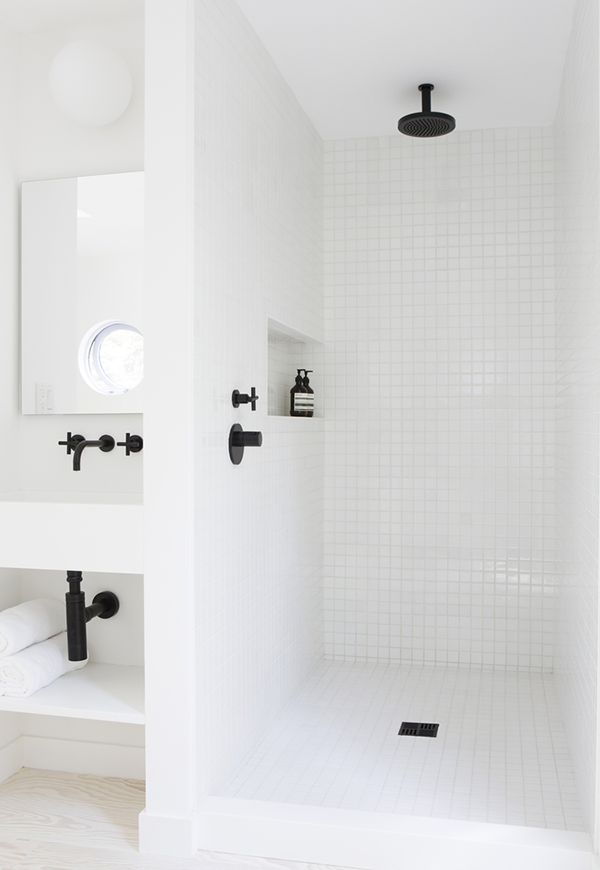 Image Credit: Glen Allsop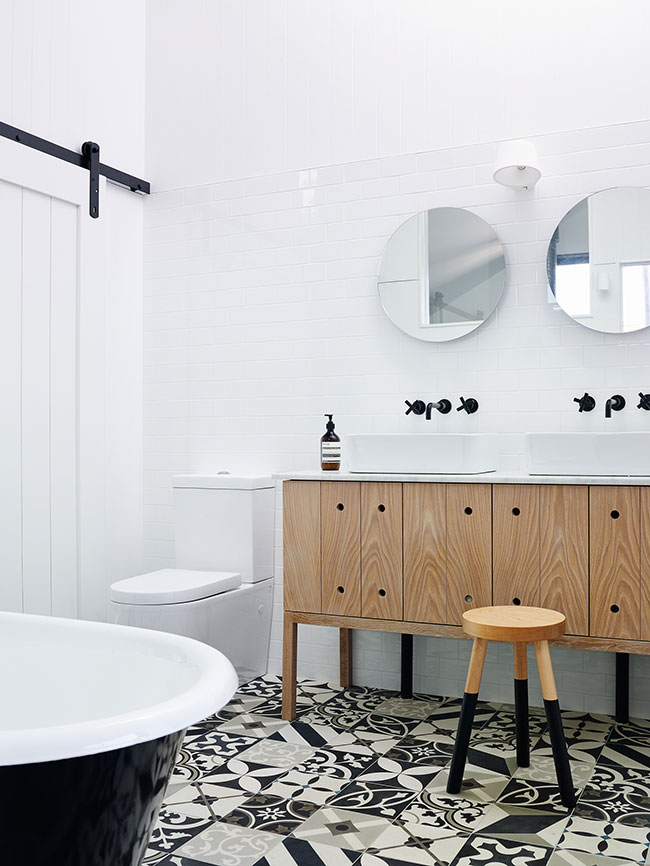 Image Credit: Design Source
This floor tile reminds me of the Azulej tile I featured a while back.
I am loving the black matte finish, its different without being too trendy, so I scoured my sources for the best matte black faucets that are reasonably affordable.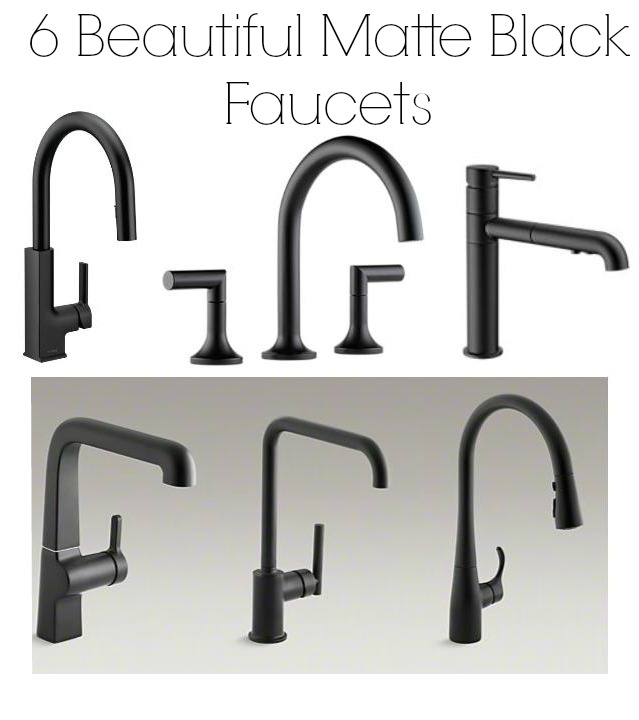 || 1 || 2 || 3 || 4 || 5 || 6 ||
Another trend I am loving is bluetooth speakers in shower heads. I always void the warranty on my iphone because I have water damage. I have never dropped it into fluid, but I usually have my phone on my alarm clock charger, which I move into the bathroom so I can sing while I shower. I love to sing and listen to music in the shower and bath. I looked into ordering something from a main brand, but they were really expensive. I found this H2oVibe
rainfall showerhead for $45. Sold!
I love that its white, the speaker doesn't require any batteries so I can recharge it easily. Best of all, I can save my phone by leaving it in the other room, and still sing wherever I want!
Bonus: Use promo code VUMSANJY to get $5 off!