The best items to add to a room are pillows, throws, or poufs. These key items add the finishing touches to a space, the personality, and the cozy atmosphere. Take my spare bedroom for example. White bedding is spruced up with some simple thow pillows and a throw quilt.

I added a cable knit throw blanket to the end of the bed. It not only adds another layer of color and texture, its convenient for guests to have another blanket handy incase they are cold.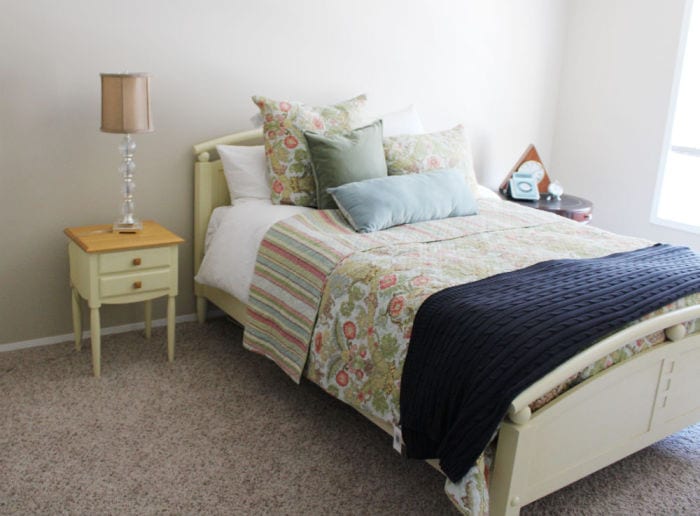 I ordered this navy blue throw from Wayfair and I love having it in my house. It feels like a cozy sweater, so I want to get a few different colors. Its too comfy to sit in the guest room all the time.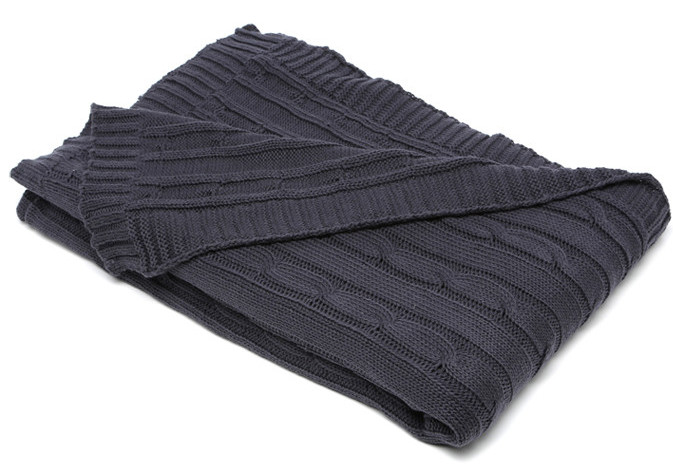 However, I couldn't resist picking up this quilted throw as another option. I love the patterns on both sides, and it was only $30 so how could I not?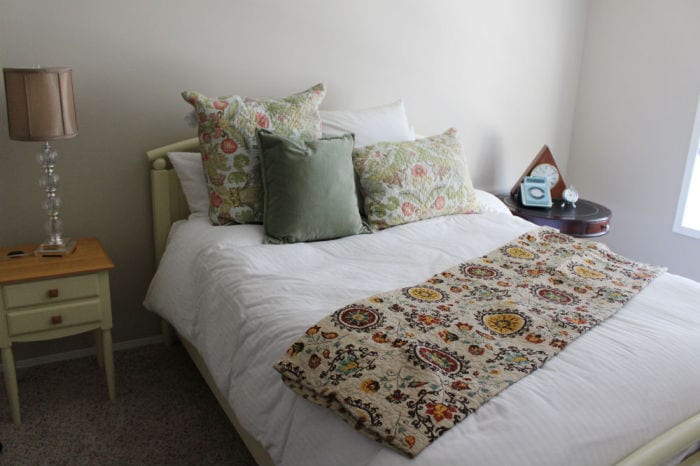 It would be pretty easy to switch up some bedding in here, with such a minimal cost.
This weekend Wayfair is having a special discount on pillows, poufs, and throws. So the great prices are about to get even better. From November 20th to the 24th (Monday) you can get 15% ANY pillow, pouf or throw using
Promo Code: WFPTP15
So, now is the chance to get a fun (faux) fur throw to use in your Christmas or Holiday decorations.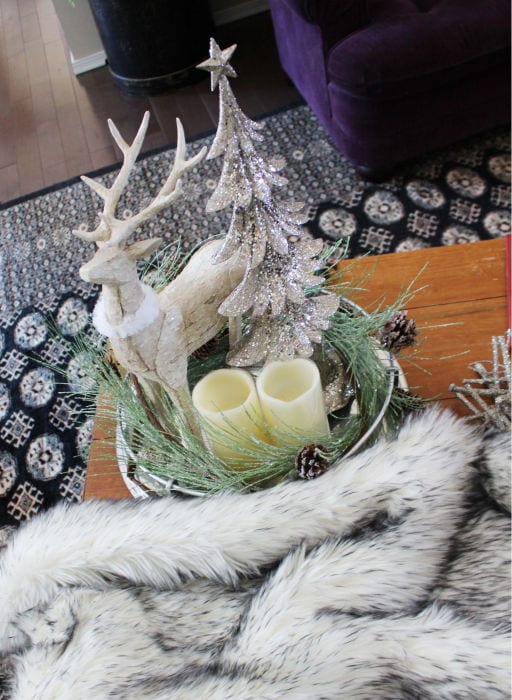 Try this Fur and Mink double sided throw. I could totally cuddle up to this all winter.
This italian herringbone cotton throw is stunning.
A navy pouf – I think I need 2 of these for my living room. Stools and ottomans in one!
A fun British Flag pillow (similar seen in the Spencer Ogden offices).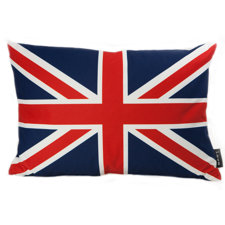 So what do you need to get now that these items are all on sale?
This post was sponsored by Wayfair as part of their Homemaker program. All opinions are my own.