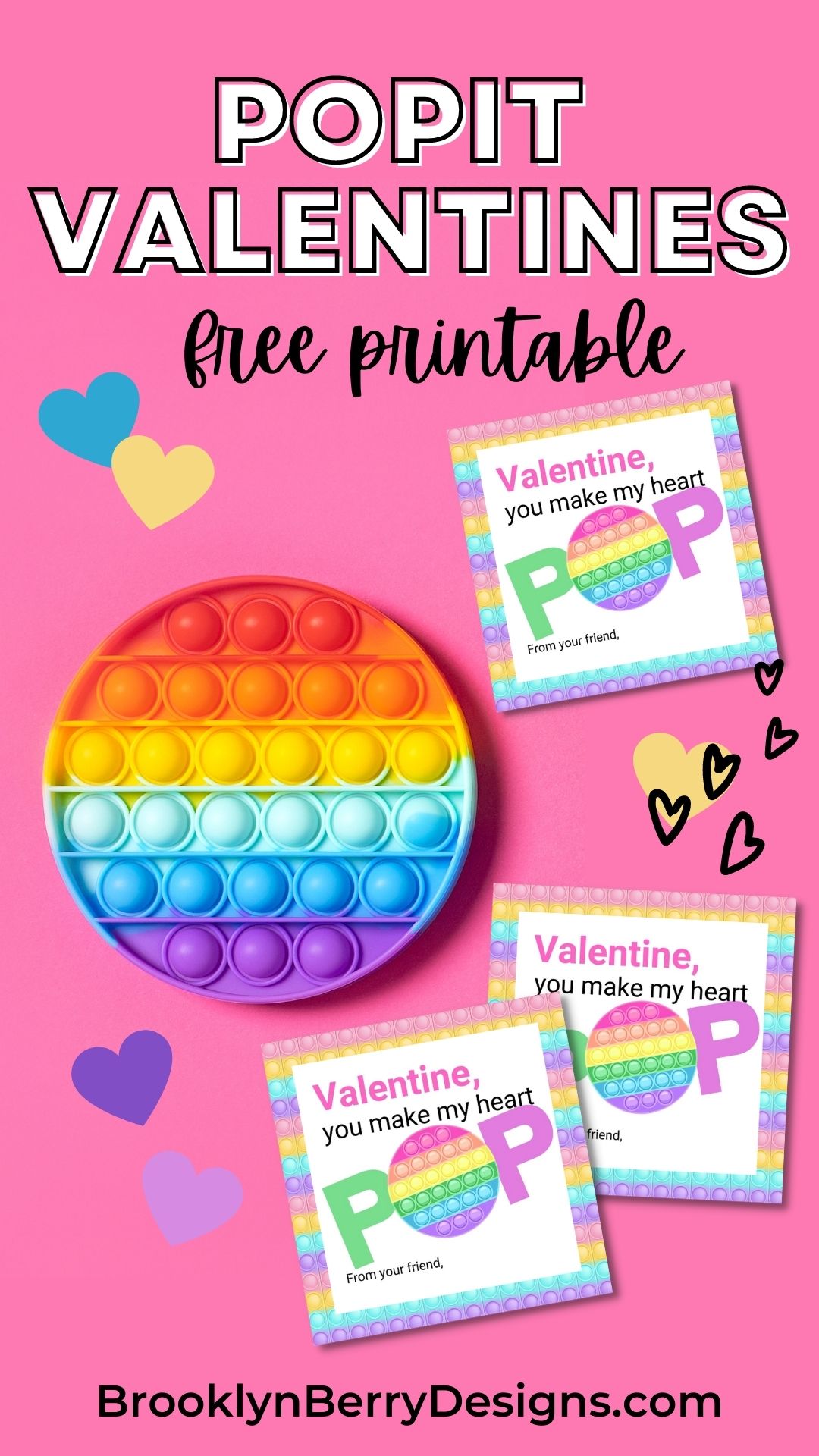 Pop-its are such a popular kids toy right now, and even the adults are known to fidget and play with them as well. So easy to use, grab the Pop It Printable Valentine cards at the end of this post!
Our house has been obsessed with Pop-its and fidget toys for the last few months. They are really popular with elementary school aged kids, but even teenagers and adults are known to be found fidgeting with them!
There are keychain pop-its that are easily found everywhere, so I figured they would be a fun non-candy Valentine. I decided to put together a super fun printable pop-it valentine's day card, which can be attached to a small pop-it toy or keychain. I am sharing it for free today, so get the download at the end of this post!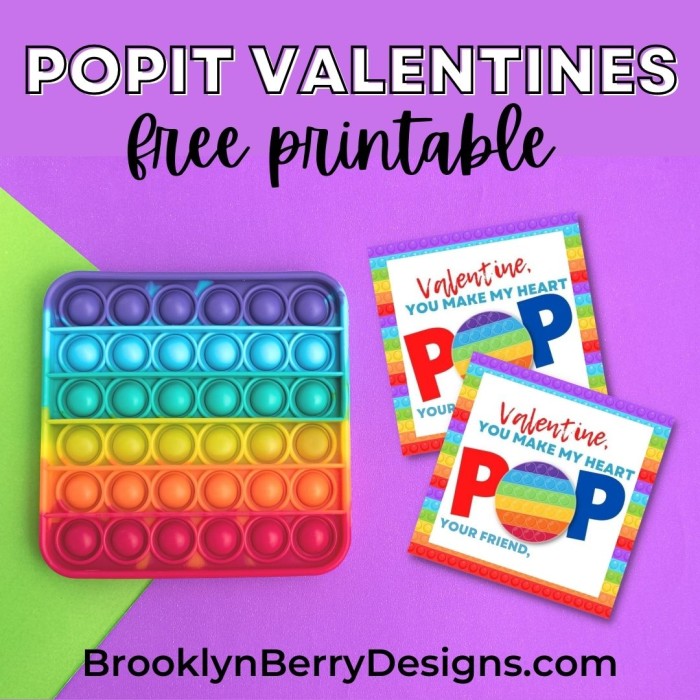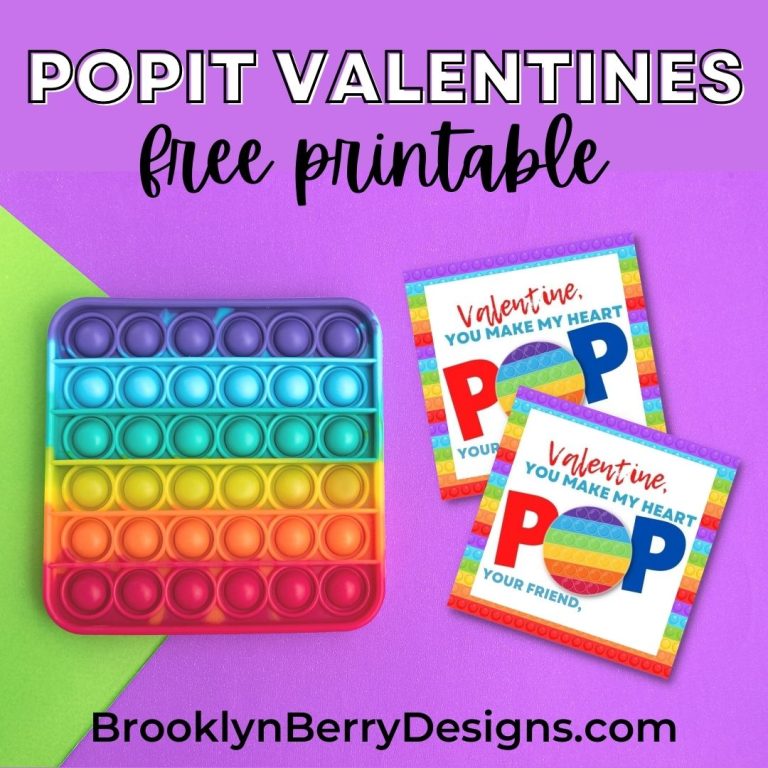 What is a Pop It?
Pop its are the latest and greatest fidget toy. Made of silicone, it has round bubbles that you can push with your fingers to "pop" it back and forth. Think of it as reusable bubble wrap, but less noisy.
Pop-its typically come in bright solid colors, a rainbow of colors, or pastels. They can be shaped as a circle, square, or any shaped like pineapple, unicorn, dinosaur, the options are endless!
How To Play Pop-it Game
More than just a fidget toy, there is actually a game that can be played with these pop-it toys. Two players each take a turn pressing down any amount of bubbles they want from a single row. The person who presses the last bubble loses.
This is a great strategy game for younger kids to learn to see ahead to the next move.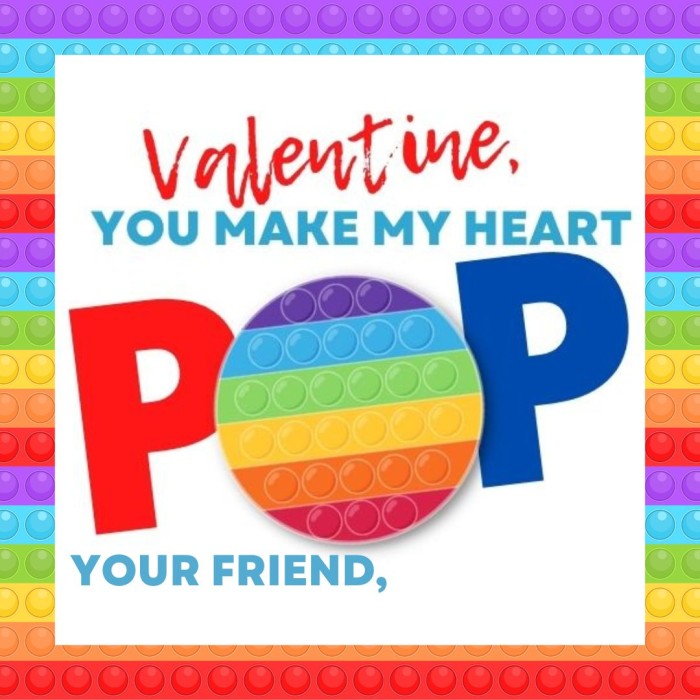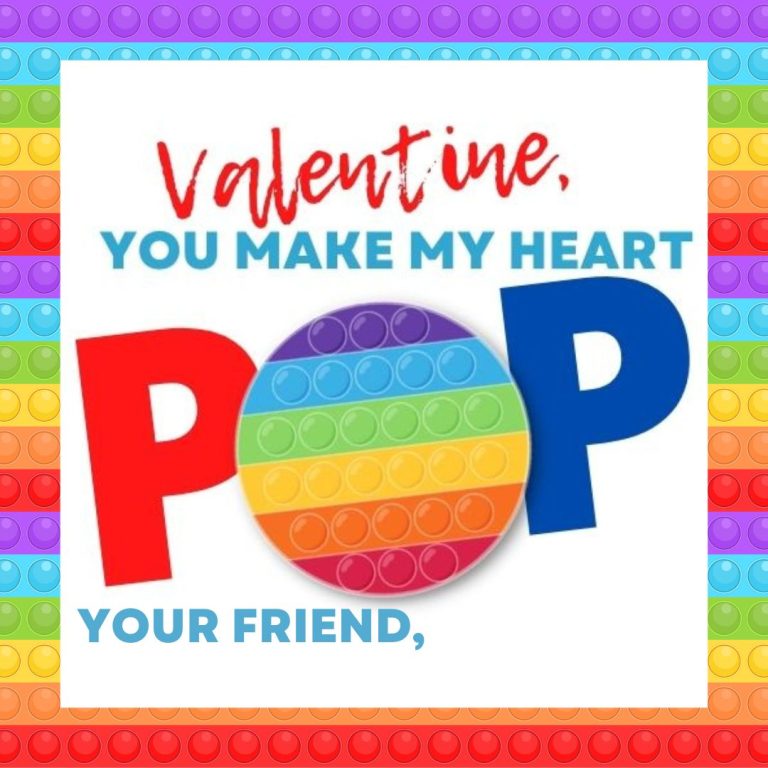 Pop It Printable Valentine Supplies:
Pop Its Valentines are sure to be a big hit in the classroom, and I like to avoid candy or treats to be inclusive of any allergies. This is for sure a valentine that will be used for weeks and months to come!
Here are some great deals on keychains: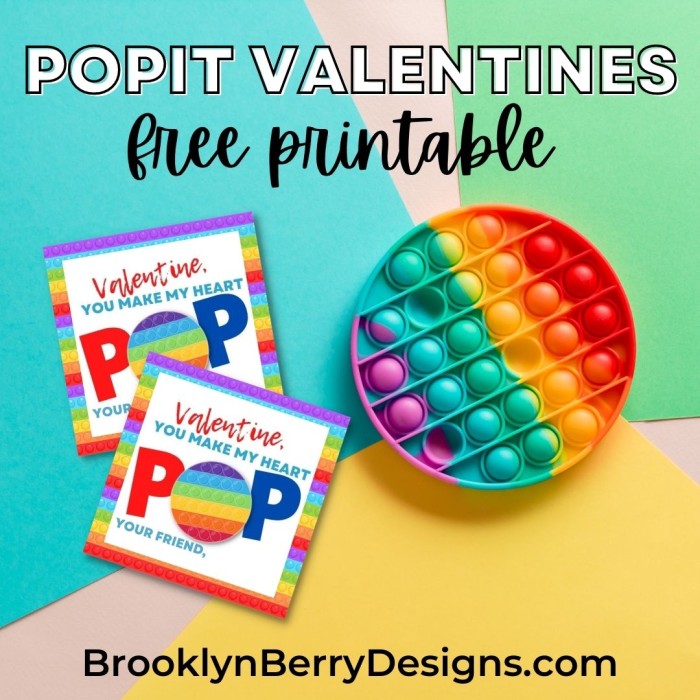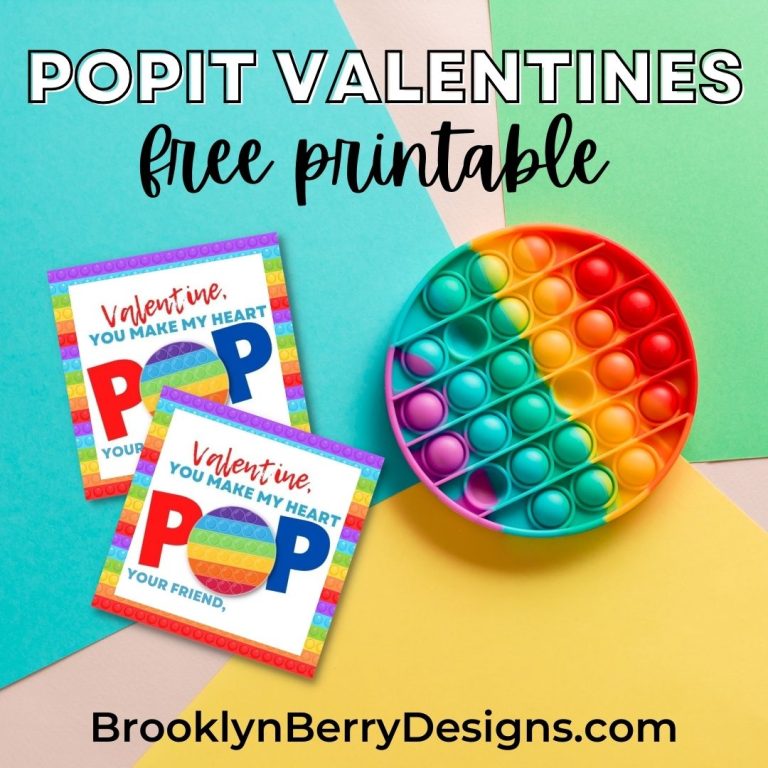 Looking to save this Pop It Printable Valentine for later? I would love it if you saved it to pinterest!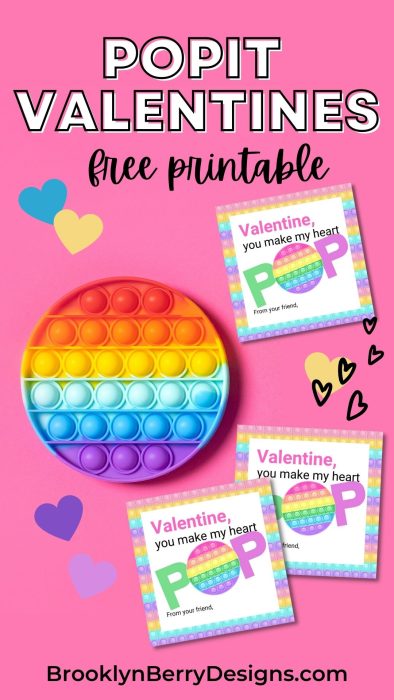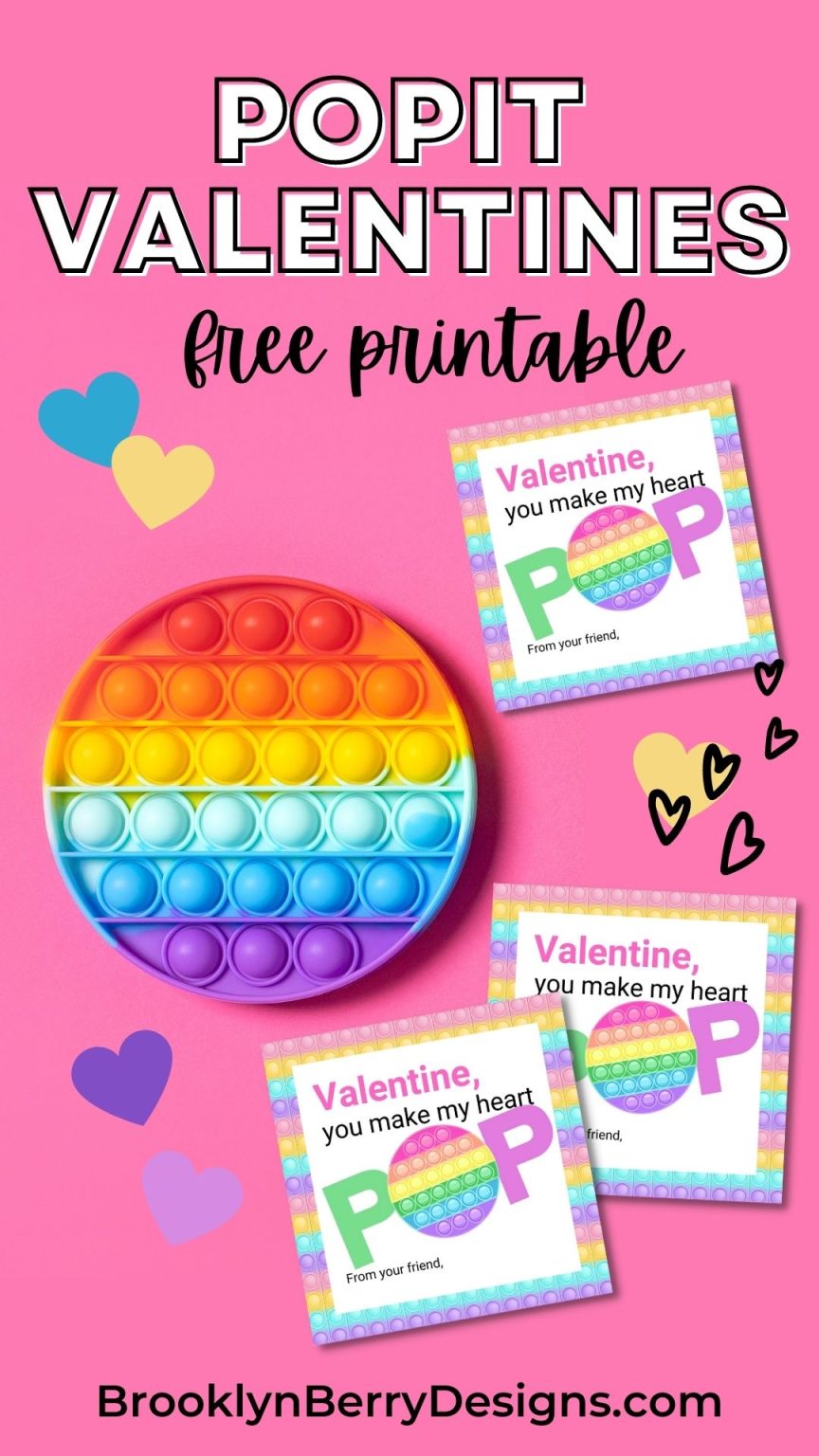 To get the free printable enter your name and email address in the form below and click the GET IT NOW button. I'll send the printable file straight to your inbox.
Terms and Conditions:
By downloading this free printable you are signing up for my e-newsletter and you'll be notified when I release new free printable files.
This printable is for personal use or classroom use only.
This file can be used in part or in whole for your personal projects.
Digital reselling, sharing, and redistributing of the files is NOT allowed. If you would like to share, please direct friends to the original blog post where you found this.