Looking for affordable options for artwork in your home? Look no further than digital print shops for affordable wall art. Just purchase, print, and frame! Here are some of my favorite print shops – check them out to find art that fits your style!
Designer Secrets To Affordable Wall Art
Art can make such a huge difference in the way a room feels. Art is a great way to add color and personality to a room, but it can get tricky and expensive very quickly.
It feels like there is no happy middle between affordable wall art and investment pieces, and until you narrow down your style it can be a huge commitment. There are some great ways to buy affordable original art, including visiting art schools and student shows.
Quick tip: these digital art prints would also be a great option for those with the Samsung Art TV!
Another great option for affordable wall art is digital prints.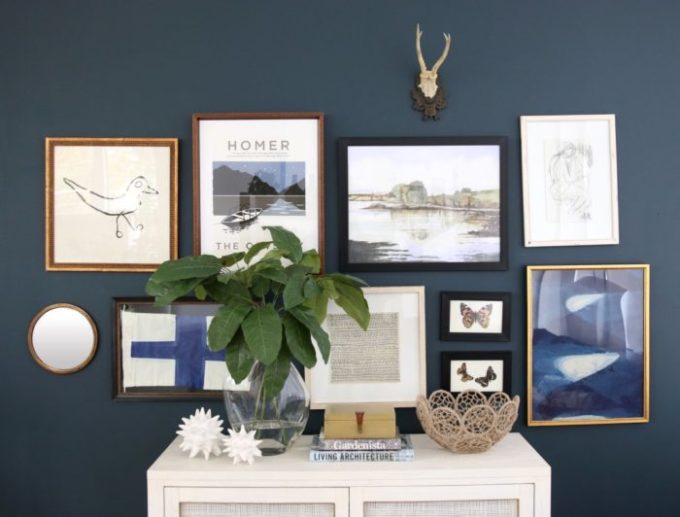 Via Studio Mcgee
Digital prints are so affordable and easy to put together. I asked a group of friends if they would rather order a digital print or a physical print. I was surprised that the resounding answer was a physical print.
Overall, the consensus was that a digital print seemed intimidating and home printers never have ink. So, I am here to share all my tips to get digital art printed without having to run to many different places.
Printing Tip: never worry about ink with HP Instant Ink. Read my review here!
How Digital Art Prints Work
There are 3 steps to digital art. Download, Print and Frame.
Download
Find and buy the digital image you love. There are many shops where a digital print (can be a photograph, drawing, or other format) can be yours for less than $20. Some are less than $10. You purchase the file and a link is emailed to you to download a high-res file.
Print
If you are like me and never have ink in your home printer, here is the best kept secret. A print shop. I know, it seems like something you only do for family photos, but its amazing.
Typically, you can upload the file directly to the site and order whatever size and style of photo you want. The choices are huge, and all depend on how much you want to spend and the style of photo you want.
Frame
Easy enough – place your art in a frame of your choice. Hang and enjoy!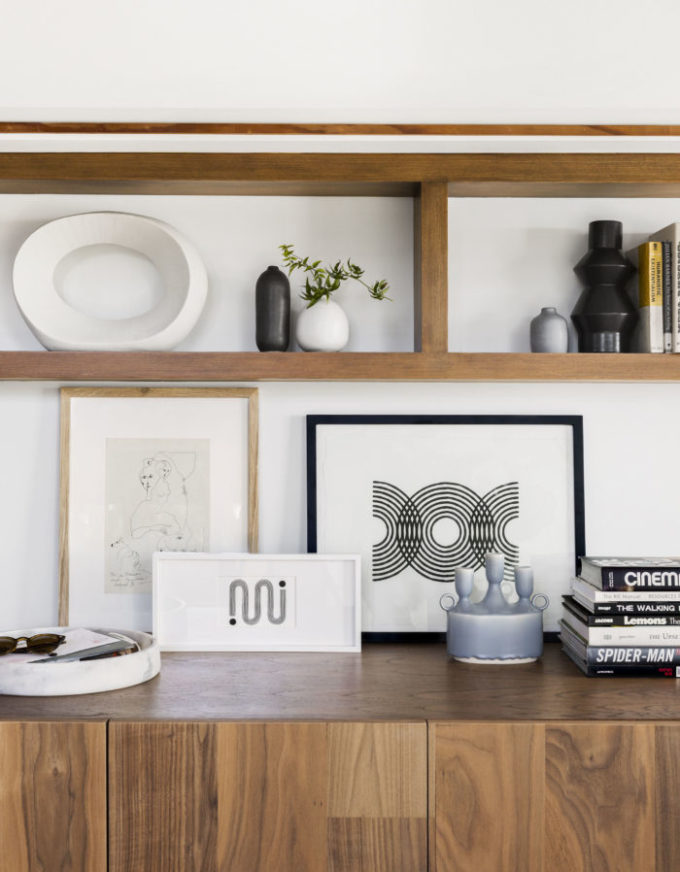 Places To Buy Affordable Wall Art
There are many places to buy affordable wall art. A great place to start is on etsy. There are many shops in so many styles, so its a great one stop shop to get you started. Here are a few great shops that are carefully curated and given the designer stamp of approval.
Digital Art Print Shops
Places to buy printable wall art for your home. Affordable art accessible to everyone.
Photo Credit: juniperprintshop.com
We create one-of-a-kind, large format art prints in hopes of helping people find create a storied, personal connection to space.
Photo Credit: pulpprintshop.com
Two friends, an artistic vintage rug dealer and a creative interior design photographer join forces to bring us a collection of art that works in every style of home. Beautiful photography, abstract art, and vintage prints are all available here!
Photo Credit: maxwangerprintshop.com
A LA based photographer sells physical prints of his photos. Whether large scale art above a sofa or a small print on a shelf, these bright, sunny photos will have you dreaming of your favorite (or soon to be planned) vacation.
Photo Credit: bffprintshop.com
A photographer and interior designer who have been BFF's since birth are bringing you a print shop you will have to run and tell your bestie about! This shop has the most selection (of those that I have perused lately) so you are bound to find something you love!
Photo Credit: shopvintagesupply.com
Vintage art in a modern space is the love language of this shop owner. Get a great collection of vintage art on a realistic budget - with lots of options to choose from!
Photo Credit: collectionprints.com
The goal of Collection Prints is to provide quality, timeless art pieces that can be collected and styled in your home. Each work of art is carefully selected based on the style, color, and quality so that they work together to create a custom look you'll love. You can start building your collection with digital download and paper print options.
Photo Credit: pinklemondecor.ca
Art for those who love minimal decor, typography and design. For those local to Bowmanville, Ontario you can shop in person! You can also order framed prints or digital prints.
Want to try it out yourself? Check out my free printable book art!
Pin for later:

Are you interested in recommendations for printing? I have a whole detailed post coming soon.