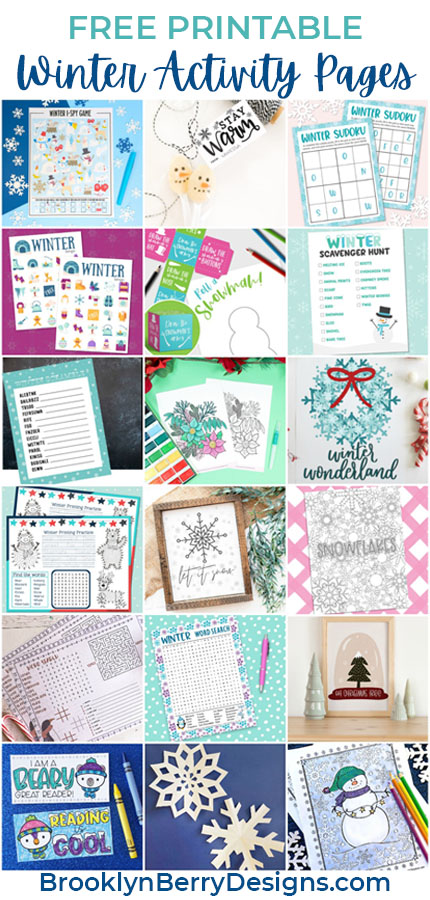 Making paper snowflakes is a great activity to do with the kids on a cold day spent inside. All you need is paper, scissors, and a free paper snowflake template or draw your own design!
Paper snowflakes are a classic kids craft that you always envision to be cheerful and fun. In our family we tend to wing it, then get frustrated when the pieces are too chunky or skinny and rip.
This leads to me wishing I knew a basic snowflake pattern off the top of my head to make all the perfect snowflakes.
Well, I learned a little secret to help you make paper snowflakes that turn out better. Its all in the fold! Learn the basic folding technique and practice with some of the snowflake templates I am sharing today.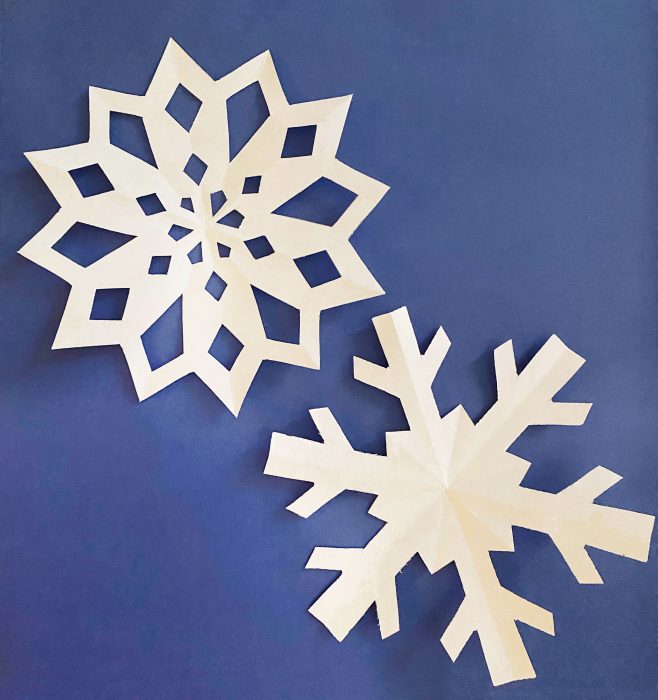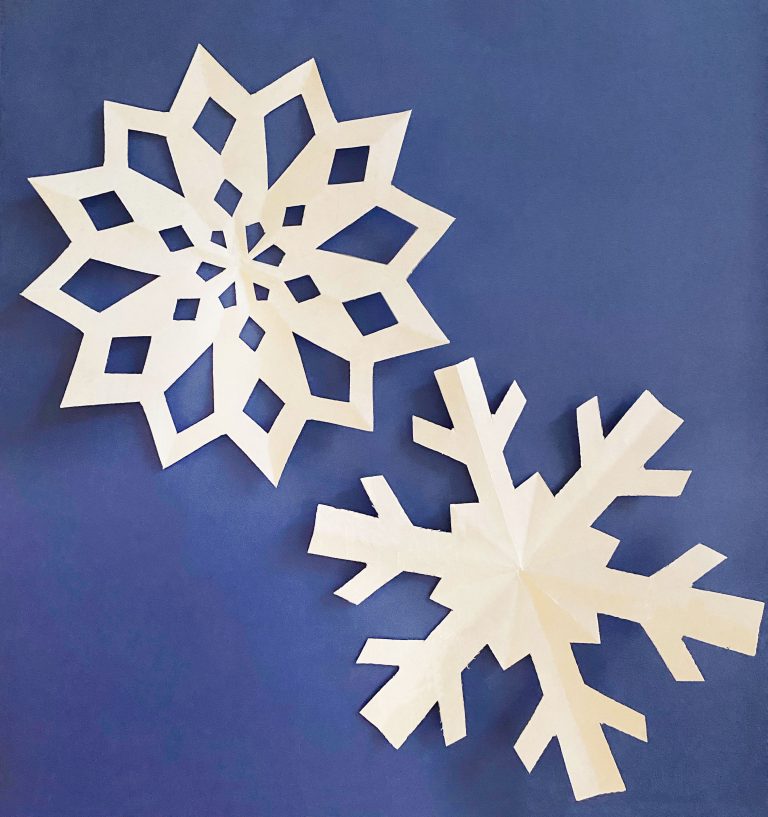 Using the basic folding method you will be able to design your own snowflakes and they will look great hanging all over your home or classroom.
Looking for more fun printable Christmas activities? Get over 50 Printable Christmas Activities to get you through the holidays.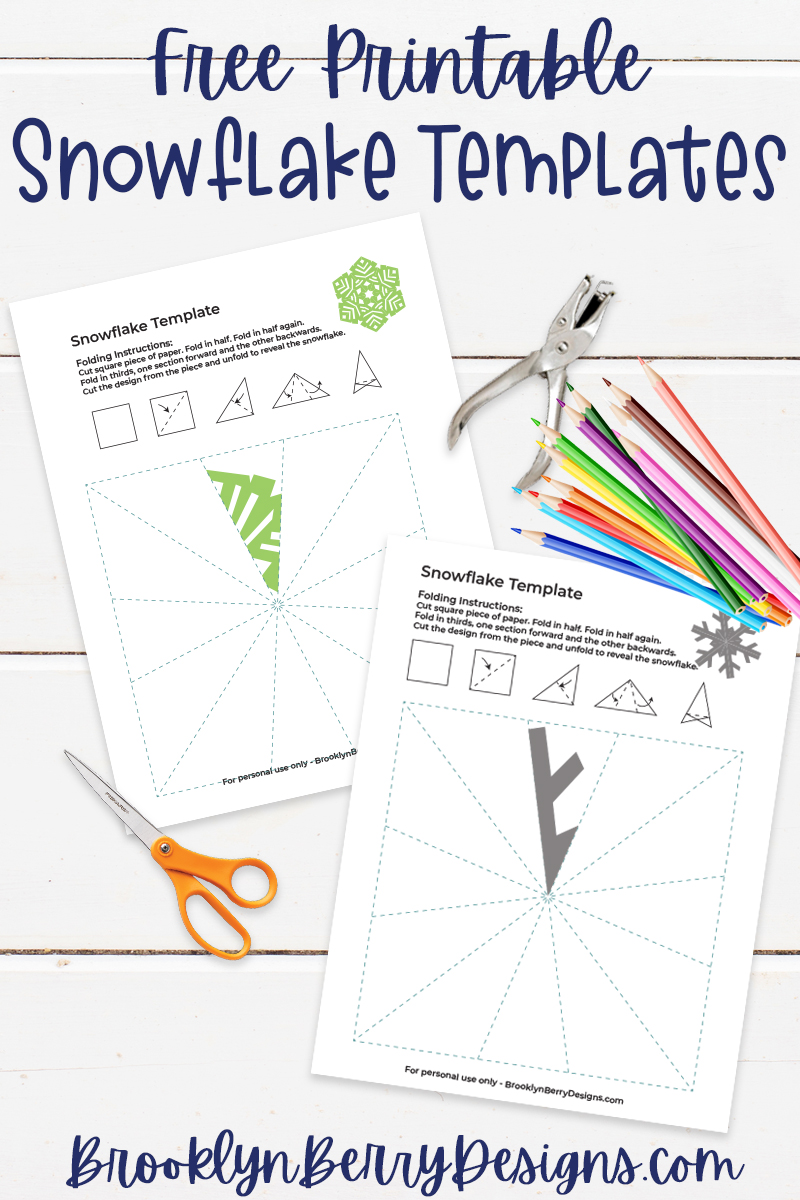 How To Use Snowflake Templates
Print out the templates and cut out the square outlined on the page.
Fold the square in half diagonally to make a triangle.
Fold the triangle in half again to make a smaller triangle.
The smaller triangle is folded into thirds, fold the sides to the back leaving the section with the design on the front.
Cut away the design leaving the color part in one piece.
Unfold the paper and be amazed at the snowflake you made!
Paper Snowflake Templates
There are about 6 snowflake templates included in todays free printable. You can print them on regular printer paper and use templates. There are both basic and advanced designs for you to use, and basic instructions to remind you of how to fold are drawn on the snowflake template page.
As you get the hang of it, you can use the template and draw it at a larger scale on a bigger piece of paper. As long as you fold the paper the right way your snowflake should work out beautifully.
Looking for snowflakes you can cut on the Cricut? Check out these paper snowflake ornaments!
More Winter Activity Pages
Looking for even more winter activity pages? Check out these winter themed pages that are all free!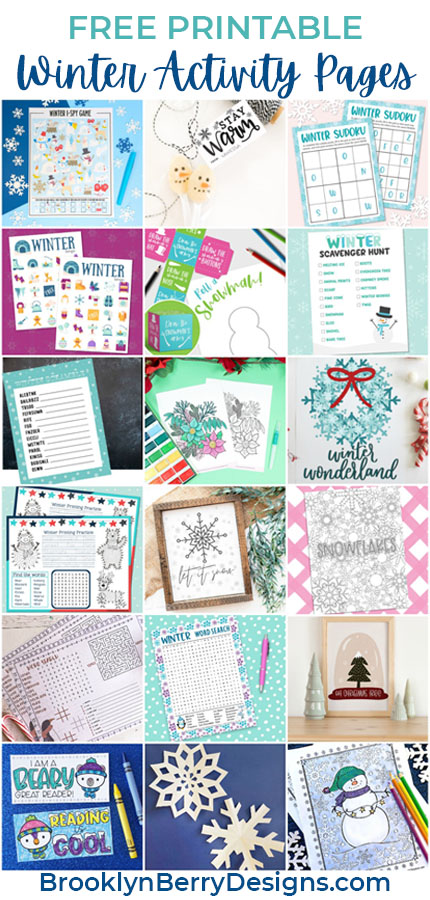 Find even more winter fun in your warm cozy home or classroom with these free winter word search puzzles.
Get the Snowflake Templates Here:
Happy Crafting!