My favorite trend in women's clothing right now is raglan tees with graphics on them. I see them everywhere, I even bought one (hello, internet famous) but it is also really easy to make your own diy shirts.
I already used my Cricut Explore Air to make a wordy tank top and a quote pillow and was excited to make something new for myself. I looked at the newest collection on Cricut Access and was immediately drawn to the dream catcher pattern.
Here is a sneak peak at the Trendy T-Shirt Collection:
Wouldn't that elephant be adorable on a baby onesie? Or the Giraffe? If I had a girl I would totally make the mermaid shirt in a pink and green glitter. AHH So many ideas.
But I wanted to make something for myself. I am the queen of the black tee and jeans, so I decided to add some color into my life. I bought a simple black tunic length tank and cut out the dream catcher with the gold iron on vinyl. For some extra pizazz (does that word make me sound totally dorky? *Jazz Hands*) ok, an extra somethin somethin, I used the slice tool to cut out the feathers alone. That piece was cut from blue glitter iron on vinyl.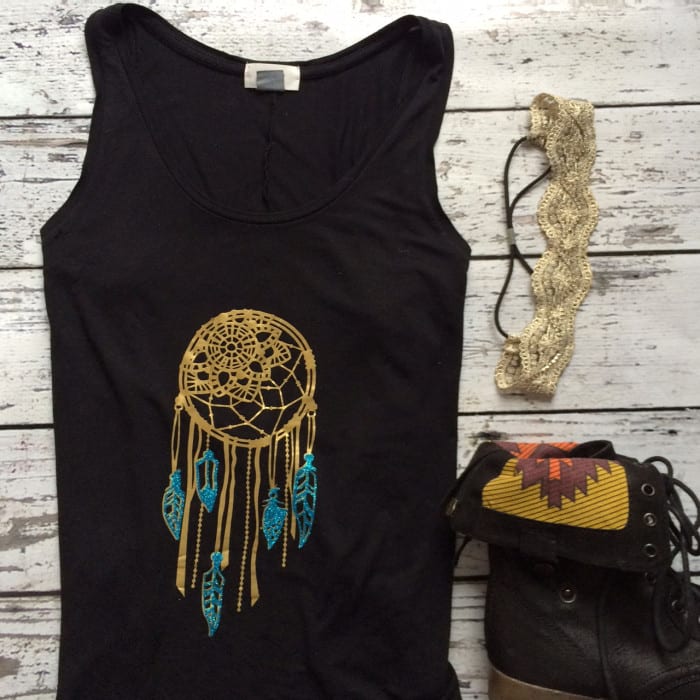 I am very much a cricut newbie, and I had to learn how to slice an existing shape in order to just cut out a portion of it. After calling a friend to explain it to me, I wasn't sure I could then explain it to you. Luckily, once I knew what it was called I could youtube it! So here is the video to teach you how to slice an image in Cricut Design Space.
**Update – If you don't want to cut the design yourself, this project is now available as a make it now project in Cricut Design Space! See it here**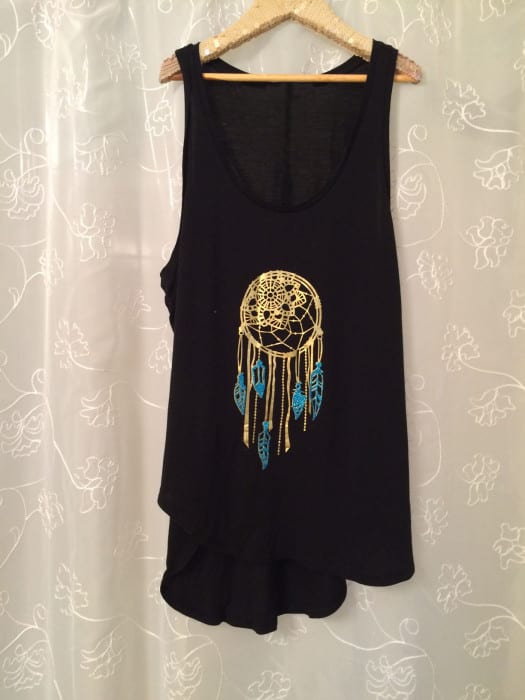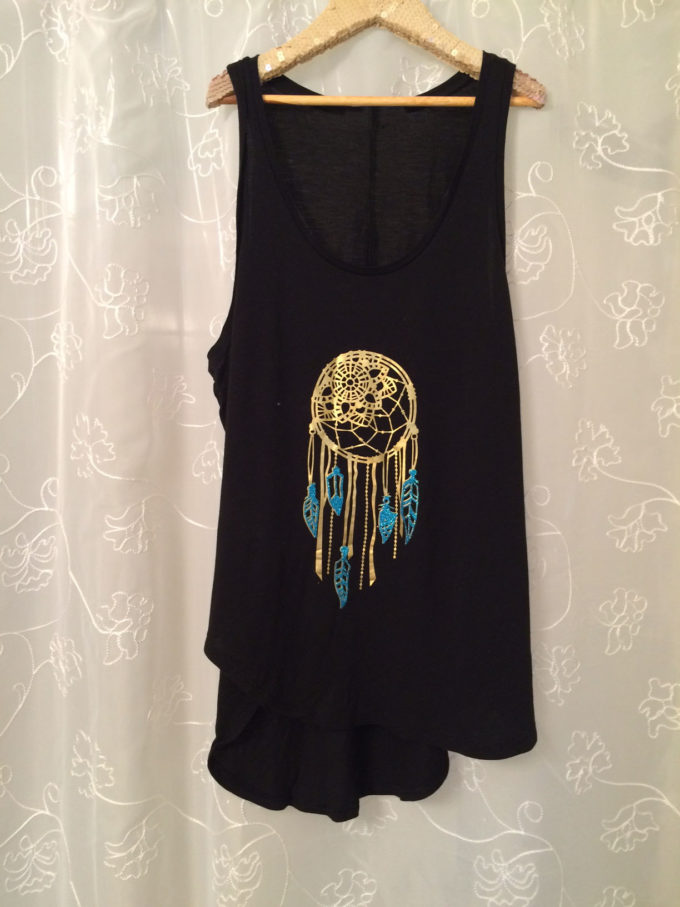 If you are going to make your own DIY Shirt, here are a few of my notes about the process:
The current image size in this file is for a womens medium / large and is about 10 inches tall. You may need to resize the image according to what you are placing the image on.
If layering vinyl be sure to use a smooth vinyl (not glittered or flocked) for the bottom layer, the main image.
If you are mirroring the image (typical for iron ons, but not necessary for this project as there aren't words) be sure to do the same for both layers before cutting.
And, because my kids LOVE seeing the cricut machine work its magic, they always ask if I am making something for them. Usually? I am not. (Too bad, so sad ya nuggets). But this time, I knew something I could make for them.
Inside Joke:
My boys both go to preschool for speech therapy. Being preemies, they were always sick and always had ear infections, thus couldn't hear. This causes them not to speak. SO, at their school we review the speech every semester and they often write down things the kids say as an example as to how many words they can use in a sentence. Each of my sweet and shy boys will run into the class room and says "HELLO, LADIES!" to all the teachers / therapists / aide's in the classroom. I always laugh when they talk about going to school to "see the ladies". So, we made a cute sweater for them to wear to school: Hello Ladies. They love it, and so I love it. A simple 10 minute DIY project to make their days.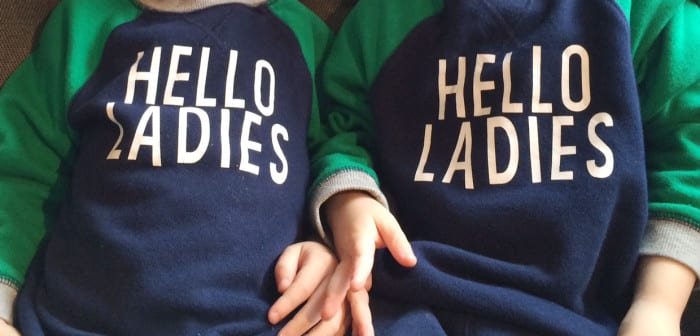 Font Used: Boys Will Be Boys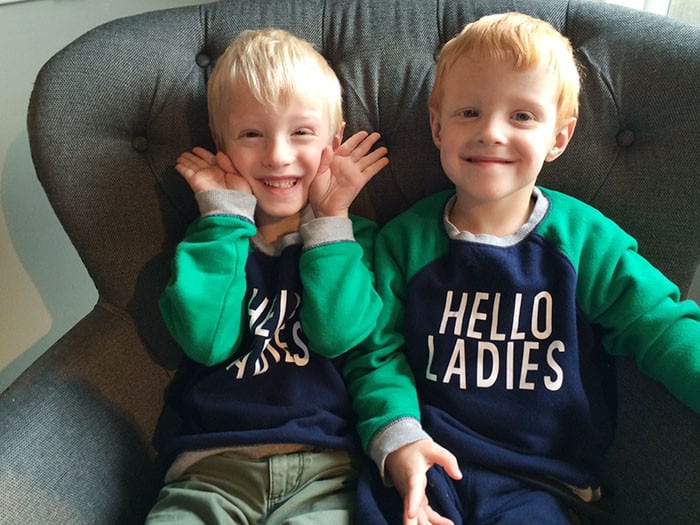 What would you write on a T-Shirt? Have you seen any funny yet cute shirts lately? I would love to see them!