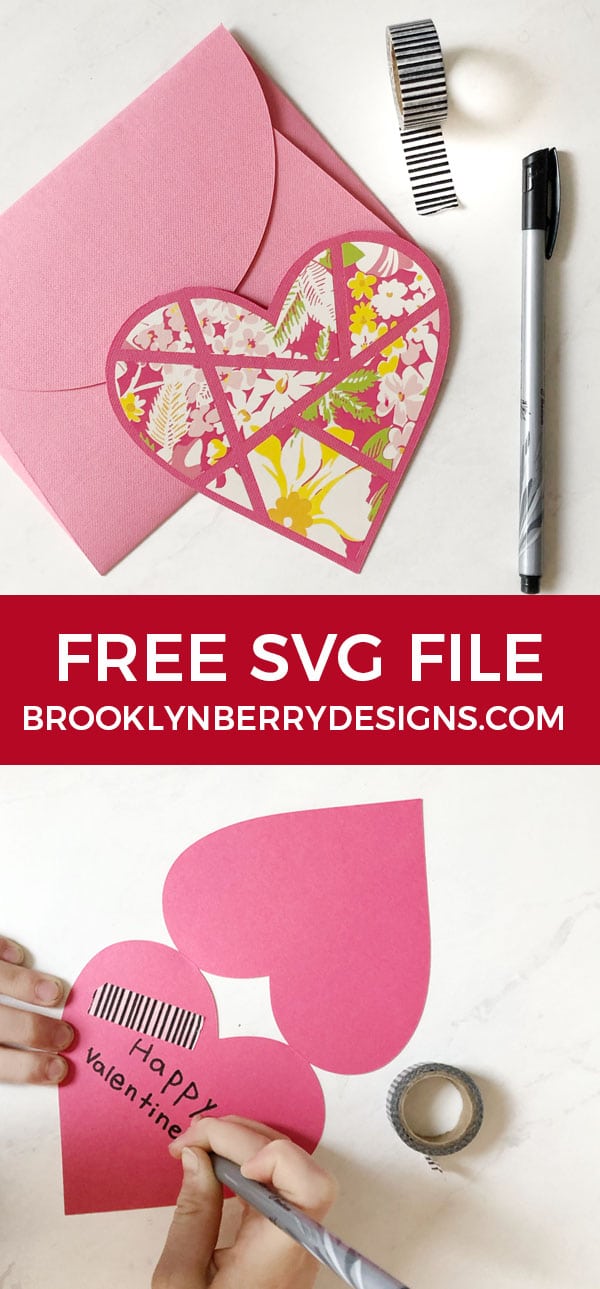 Like most busy moms I like a simple Valentine's Day card that is cheap and easy to make. This card used a new (to me) material combination – iron on vinyl on card stock. I chose this option because I have a lot more patterns in my iron on vinyl stash compared to my card stock stash. It worked out great and was a great opportunity to use some smaller scraps of patterns iron on vinyl. This project could just as easily be made with adhesive vinyl or another layer of cardstock.
HEART CARD SUPPLIES
Card stock in various shades of red and pink (I used this sampler in color Light Pink, Rose Pink, Dark Pink, Carnation, Red, Brick Red)
Glue (I used a glue stick but should use this glue instead)
SVG Cut Files (download at the bottom of this post)
Patterned iron-on vinyl (optional)
EasyPress Mini (optional – if using iron on)
Scoring Wheel
HEART CARD DIRECTIONS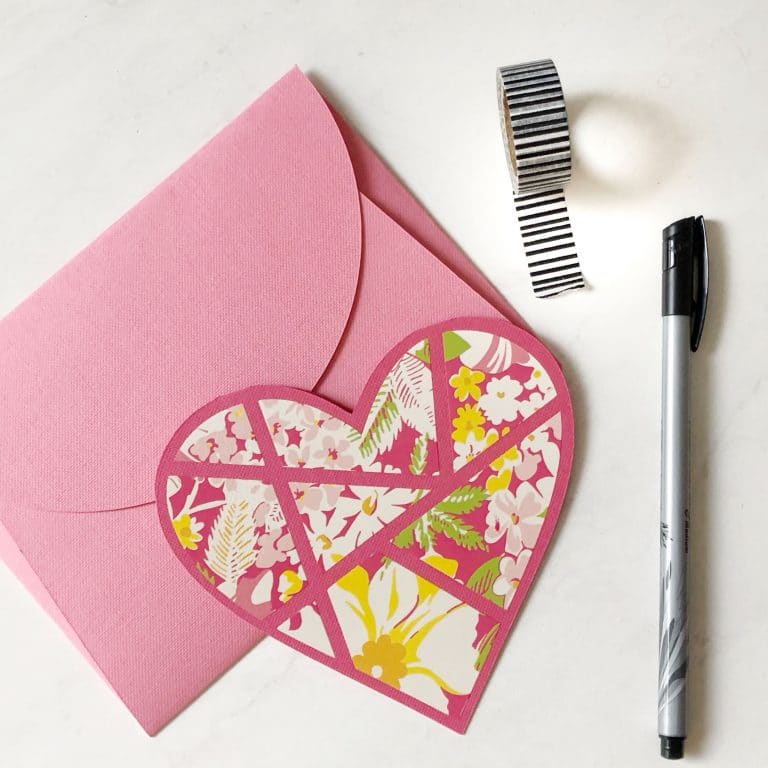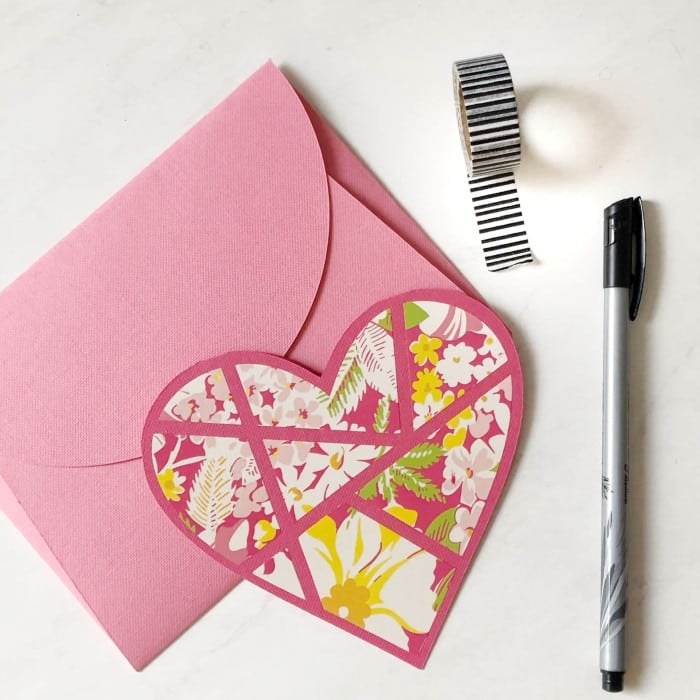 Valentines Heart Card
Make a simple and cute Valentines Heart Card to hand out to friends. Can be easily adapted for any style with different patterns.
Check It Out
VALENTINES DAY IDEAS
Helpful Tutorials: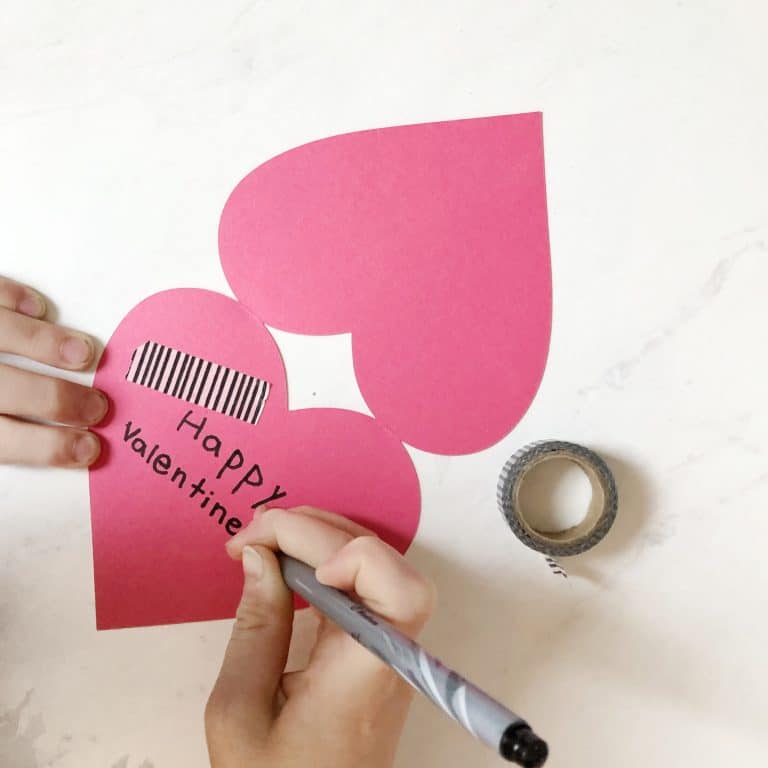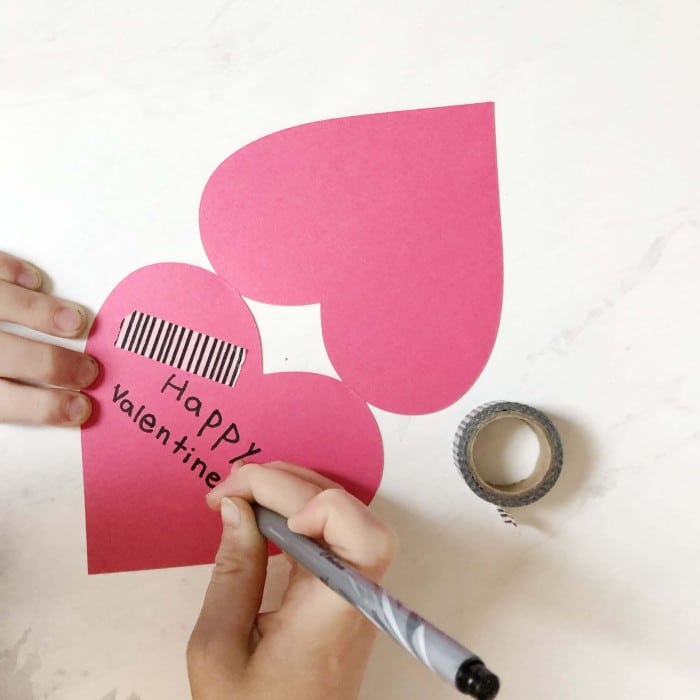 Looking For A Crafty Friend?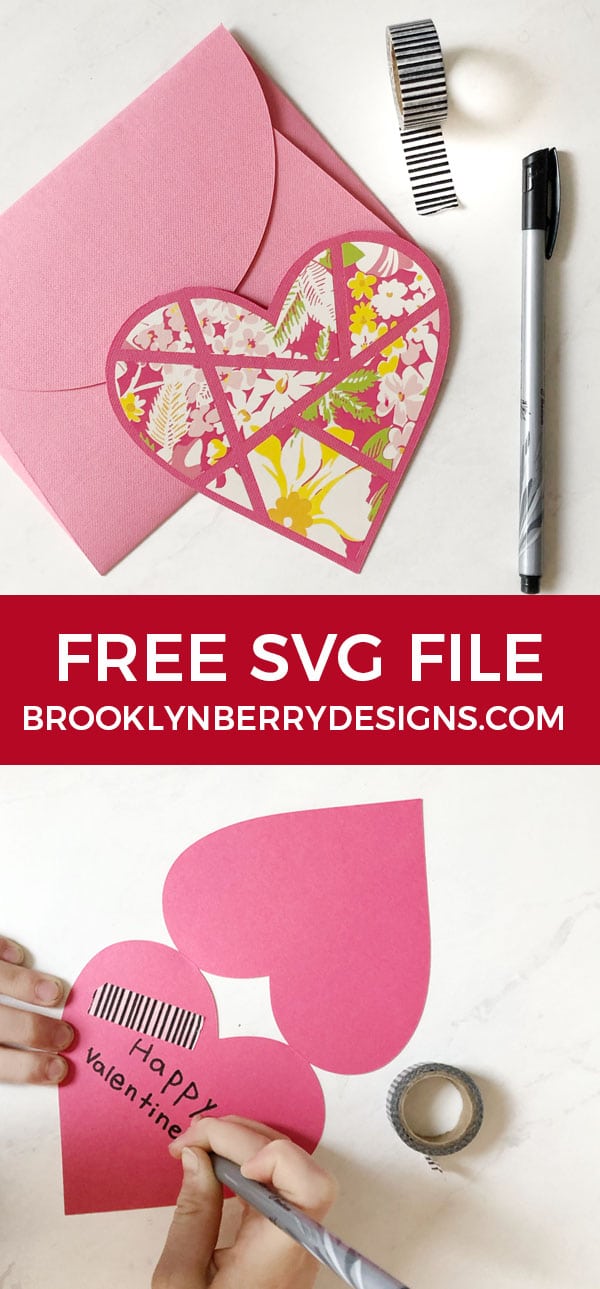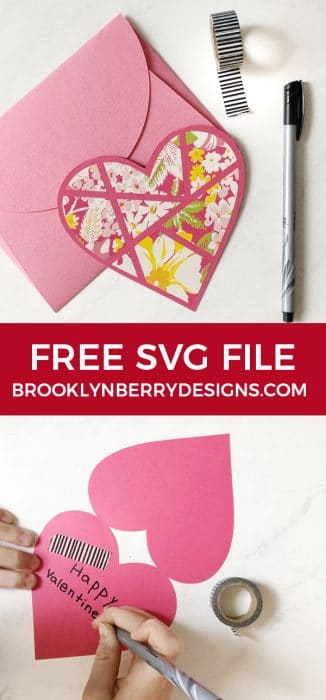 Download SVG Files Here
SVG files are free for email subscribers! Enter your email and the form to download your file will appear.

Instructions: the free svg file will open in a google drive file. You do not need to ask permission to edit the file, simply click the arrow pointing down image in the top right corner of the screen. This will download the image right to your computer. If you cannot see any icons in the top right corner, simply move your mouse to the corner and they will appear.