Be prepared for any type of weather while camping by having some fun camping crafts for kids ready to use.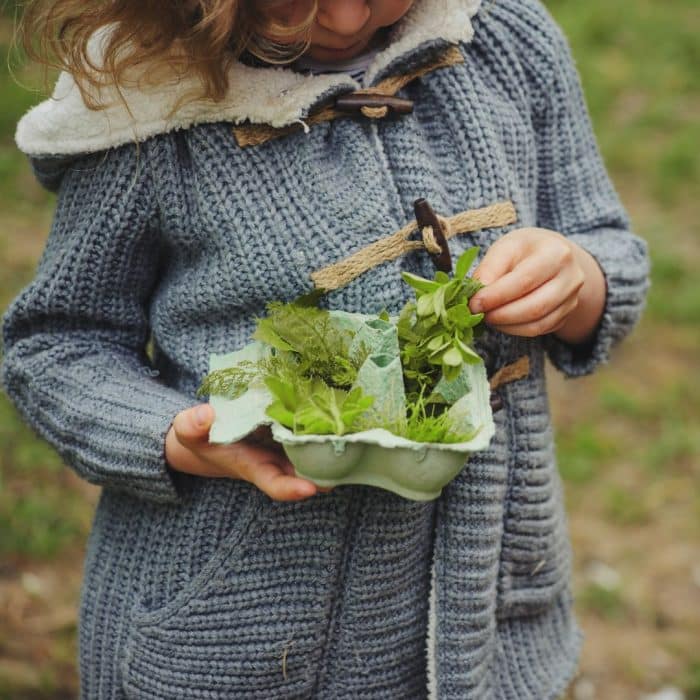 Nothing is more thrilling than being in the wilderness where nature becomes a canvas for imagination and adventure! Whether camping in your own backyard or in the great outdoors, these camping crafts for kids will provide hours of fun while fostering a deep appreciation for the natural world.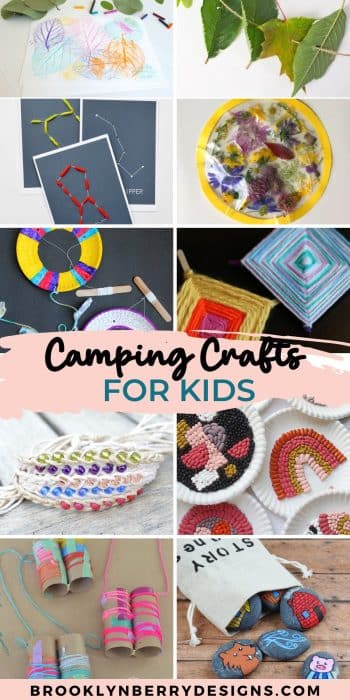 You do not need to fill your whole camping trip with meticulously planned activities, but having some ideas and supplies in your back pocket will go a long way to making your adventure at the campgrounds a success. So, pack your bags, gather your camping gear, and put together a camping craft kit for some easy projects young kids can do.
Simple Supplies to Assemble in a Camping Craft Kit
popsicle sticks
paper plates
construction paper
toilet paper tubes
tissue paper
pom pom
googly eyes
yarn
paint
permanent parkers
Getting kids outside and engaged with arts and crafts helps them tap into parts of their brain and creativity that they might not access otherwise. Not only does art foster innovation, but it also helps with motor skills, builds confidence, and teaches perseverance. And it's a fun way to preserve those camping memories for years to come.
20 Easy Camping Crafts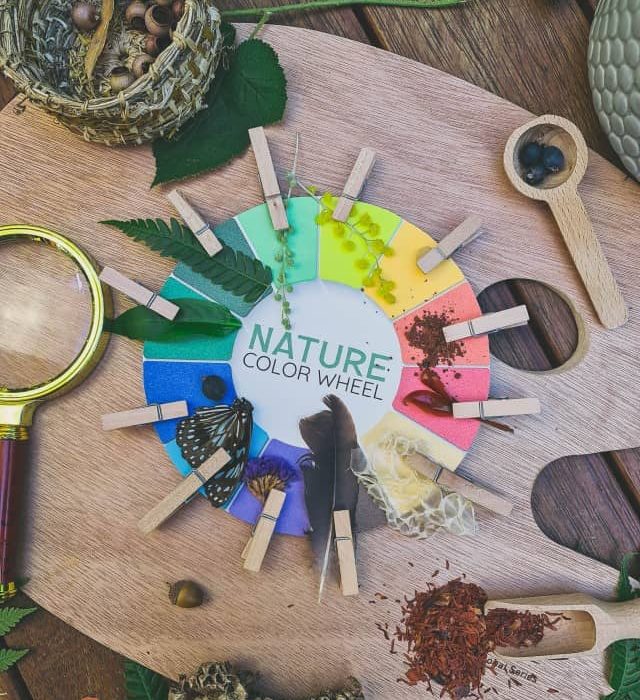 Nature Color Wheel
Discover the rainbow in nature with this color wheel nature scavenger hunt. Grab this free printable nature color wheel from Mother Natured and some clothes pins for a beautiful visual to each color that you collect.
Create your own natural art with small flowers, grass, twigs, and leaves. Create scenes or write names, this is a perfect way to see items around you in a different way.
Leaf Rubbings
Leaf rubbings are a simple craft with paper, crayons and leaves. Place a leaf vein side up on a flat surface. Place a paper over the leaves and rub a crayon over the paper to create an impression.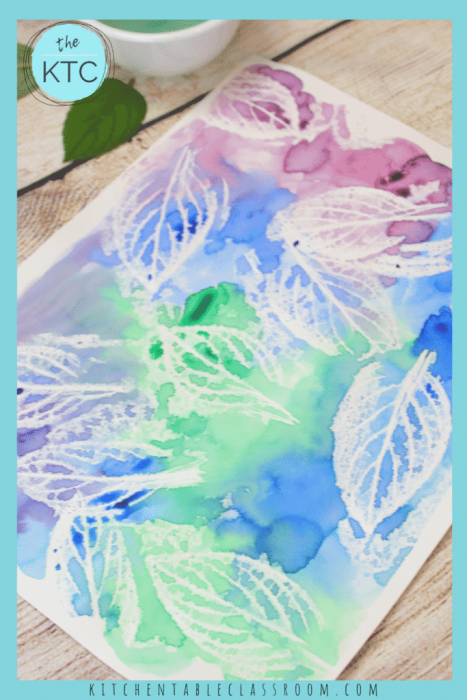 This simple leaf rubbing project is a new twist on an old favorite. This leaf art takes simple materials and a few minutes to create this bold nature art!
Check out: 7 Camping Games To Make Your Family Forget About Wi-fi
Grab some permanent markers and decorate your camping space with water bottle wind spirals. Draw and color all over a plastic water bottle and use scissors to cut it into a spiral. Leave the spout attached to run a stick through for easy hanging.
Nature Suncatchers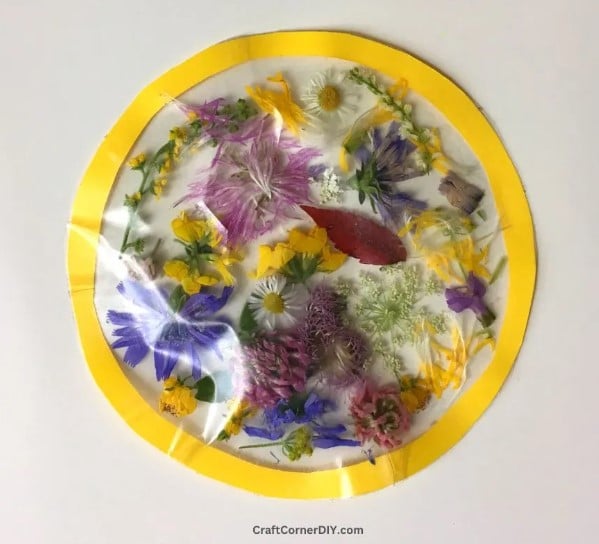 Nature suncatchers are an easy craft for summer camp or girl scouts. Use contact paper to sandwich wild flowers and leaves. Construction paper makes a frame for little campers to hang from their windows. Get the details to make your own nature suncatchers at Craft Corner DIY.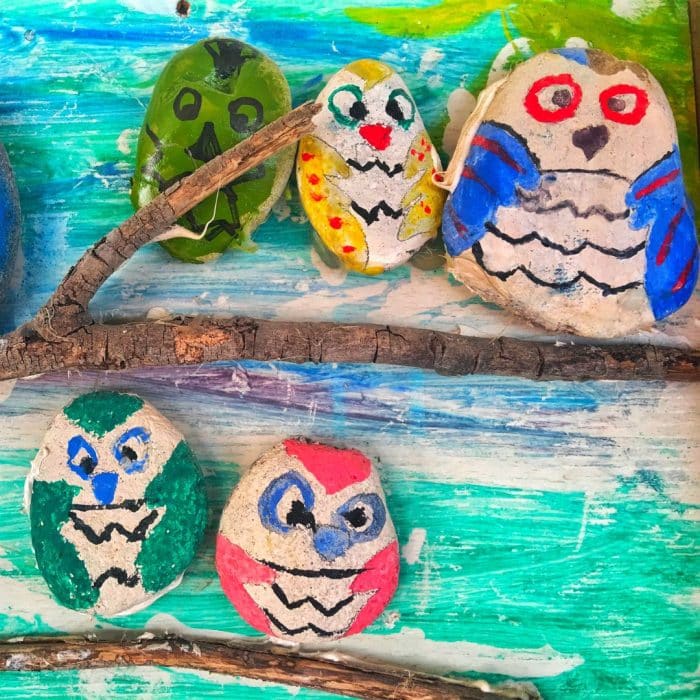 Painted Rocks
Painting rocks is always a favorite for both parents as kids. It requires very little materials and can be an open ended craft. Rocks can be painted into animals, add icons for storytelling, or just abstract art. The possibilities are unlimited.
Painted Rock TicTacToe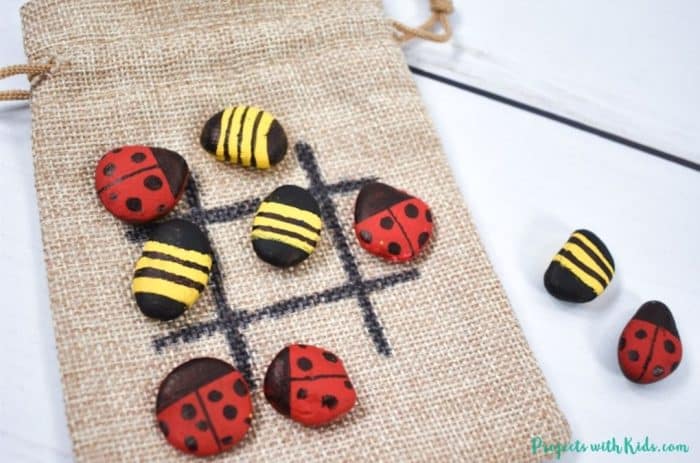 These tic tac toe rocks are a super fun craft for kids to make! Paint ladybug and bee rocks for a fun game that is perfect to take on the go or play at home. Get helpful tips and tricks from Projects With Kids.
Story Stones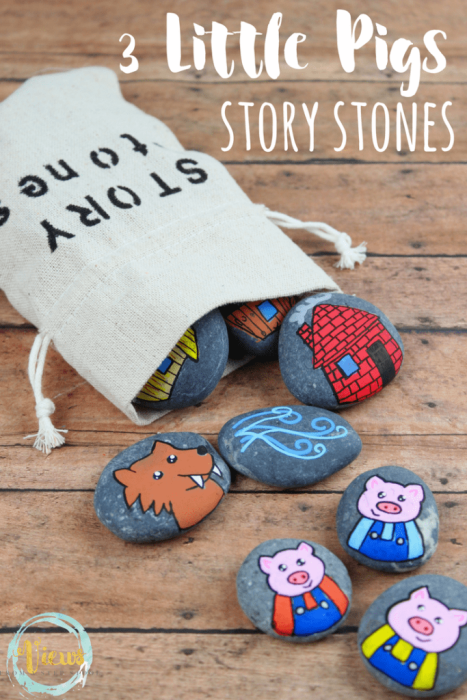 These painted story stones allow for kids to re-tell a story, a very important component in comprehension. Using flat rocks and paint pens, these are simple to make! Learn more about story stones and how fun they are at Views From A Stepstool.
Leaf Threading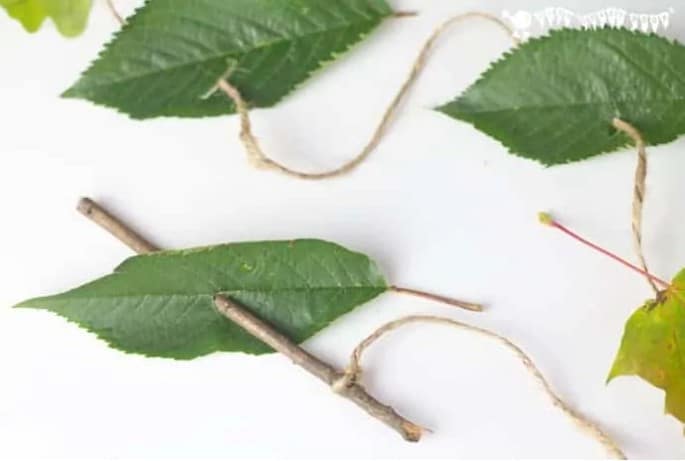 Leaf threading is a fun craft to get kids outside and develop their fine motor skills. Kids of all ages will love the sensory experience of squishing and poking the leaves. Make a necklace, hanging, or whatever great ideas you can come up with. Get more ideas and information from Kids Craft Room.
Toilet paper roll bird feeder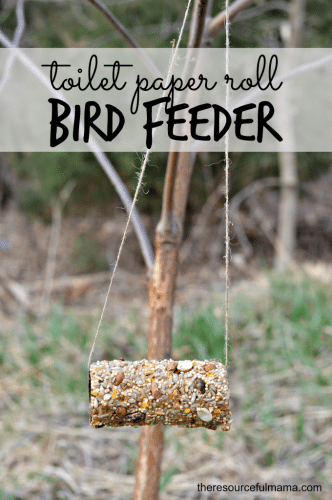 Grab some toilet paper rolls and peanut butter to make some toilet paper roll bird feeders. Simple and quick, it's a perfect recycled craft. Image from The Resourceful Mama.
Toilet Paper Roll Binoculars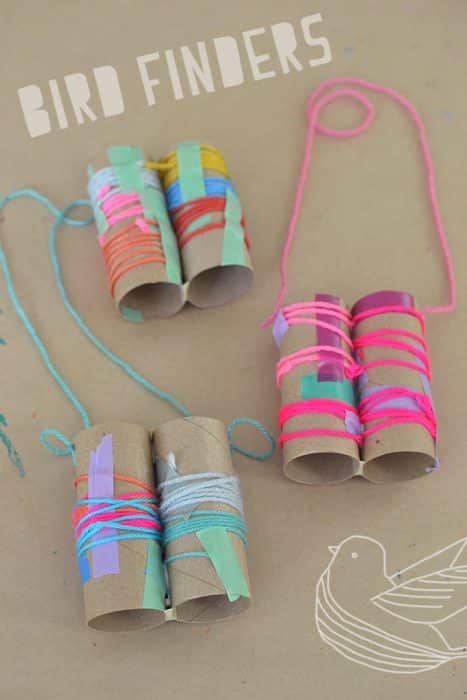 After feeding the birds, you will need to search for what comes to snack! Kids can make this simple binocular craft with yarn and colored tape using recycled TP rolls. This beautiful image is from Art Bar Blog.
Toilet Paper Roll Frog Game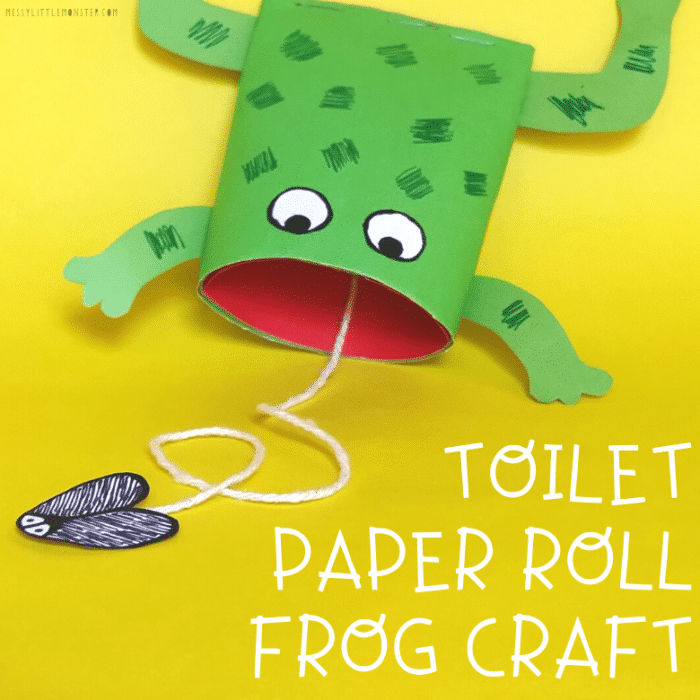 These super cool toilet paper roll craft frogs aren't just fun for kids to make, they also double as a fun game! Try and catch the fly in the frogs mouth. Create multiple toilet paper roll frogs and compete against your friends. Get the instructions from Messy Little Monster.
Gods Eye Craft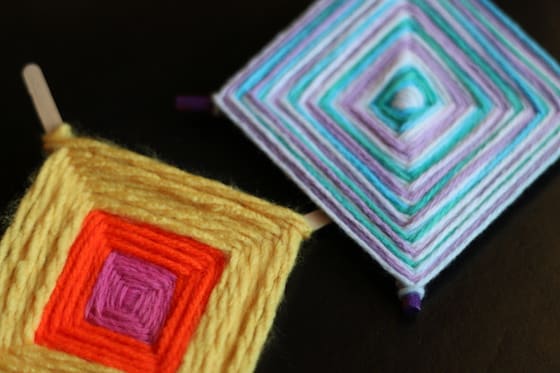 This classic beginner weaving craft will keep kids busy for hours. It's a great way to use up different colors of scrap yarn, the activity strengthens fine motor skills and eye-hand co-ordination, and kids can decorate their bedrooms with their colourful creations. Hang them individually, or string them into a mobile!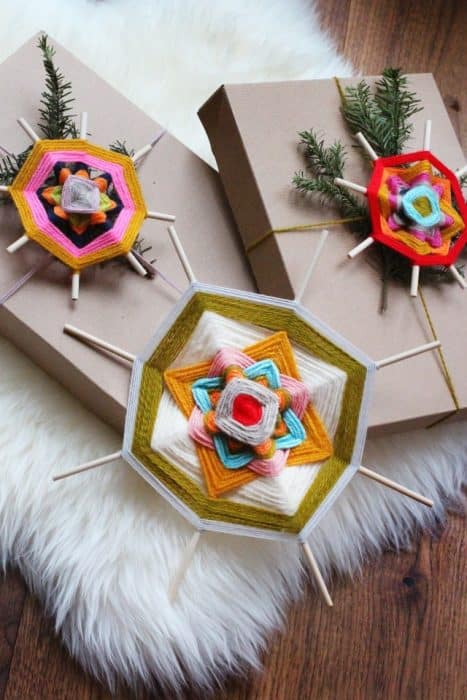 If you need teen craft ideas, this Gods Eye craft can be taken to a more advanced level for older kids. Here they are used as present toppers!
Paper Plate Kite
This super easy paper plate kite craft is perfect for kids that love to run around in the summer sun! Grab a single hole punch, string, and some craft sticks for this fun activity. Grab the tutorial and instructions from The Country Chic Cottage.
Constellation Sewing Cards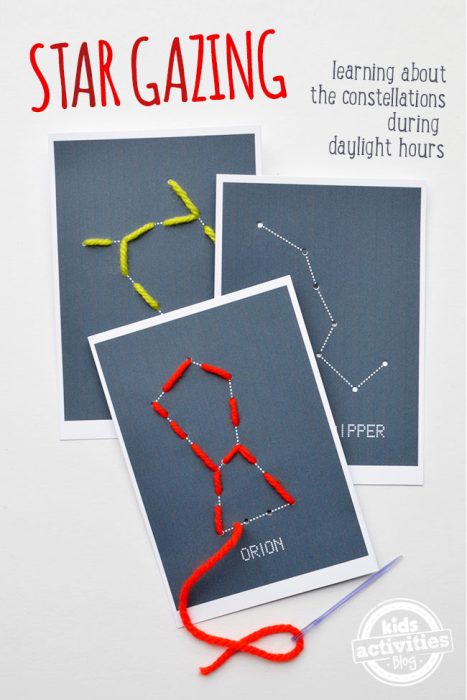 Learn about the stars during the day! Grab this set of 6 free printable Constellation Star Sewing Cards, also called lacing cards or lace-up cards from Kids Activity Blog.
Rain Sticks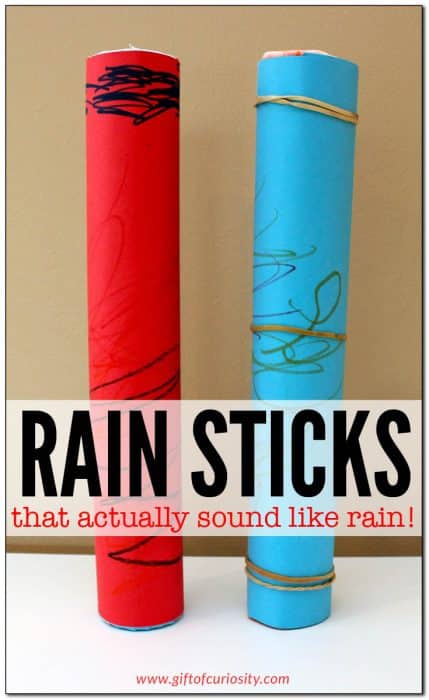 Even without actual rain, you can have the relaxing sound with you on your family camping trip with these DIY rain sticks. This tutorial from Gift of Curiosity is simple to follow but has the best results for realistic sounding rain sticks.
Bean Mosaic Art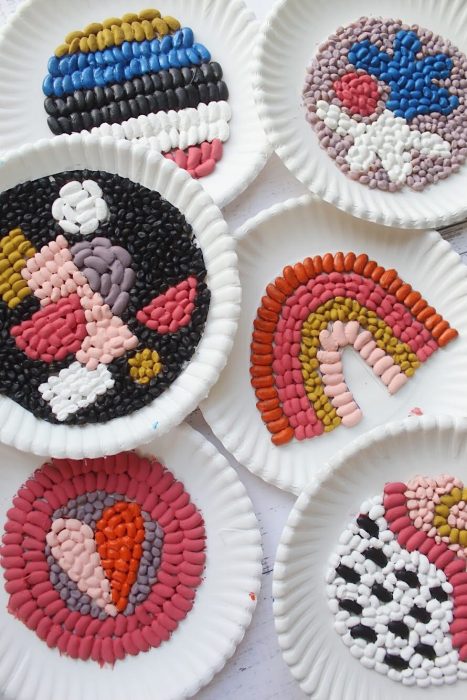 Mosaic bean art is surprisingly cool and a unique way to exercise your creativity! The different bean shapes make for fun textures and the ideas are endless as to what you can make. This cute collection is from Pretty Life Girls.
Toilet roll knitting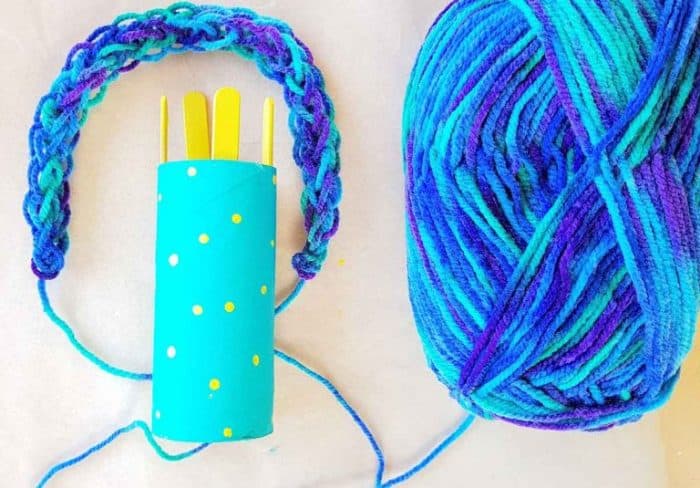 Toilet rolls are a crafty way for kids to make a French knitting loom. It's also a better way to introduce your kids to knitting and get them interested in crafting. Grab the full tutorials from Kiwi Families.
Paper Bag Book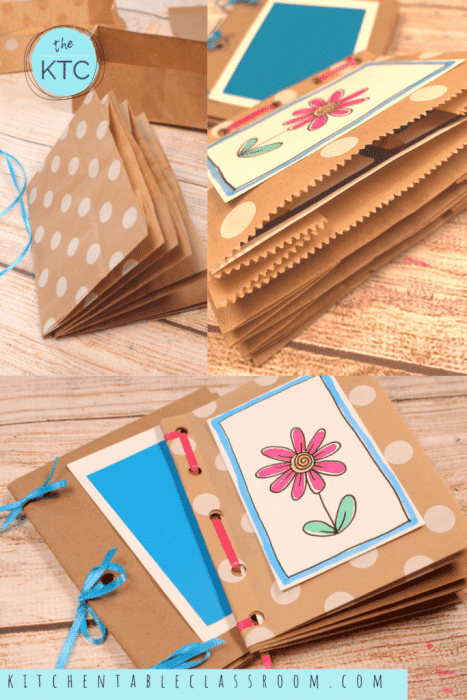 Make your own DIY paper bag book with this easy paper bag craft. Best of all are the pockets in this DIY book for stashing treasures! Learn how to assemble these from Kitchen Table Classroom.
Jellyfish Bracelets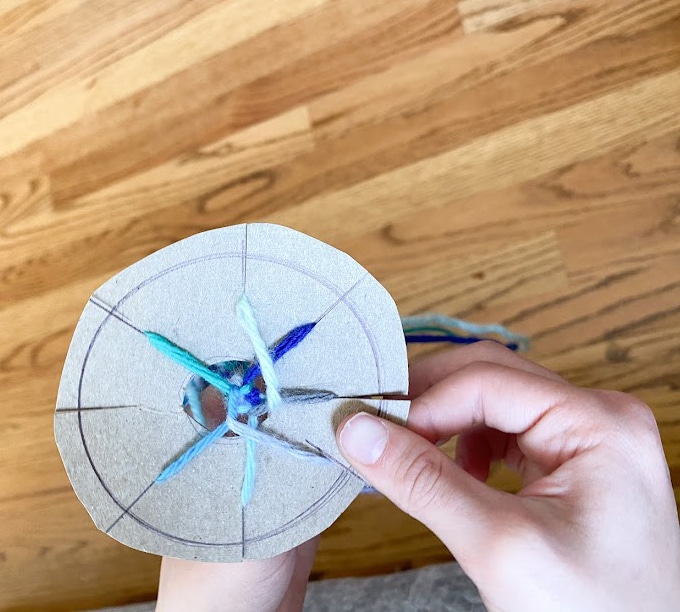 These Jellyfish friendship bracelets, also called kumihimo, are made using a loom from cardboard or just a container lid. It is perfect for camping and can be a fun kids craft on the go. Learn how to set up a jellyfish bracelet and learn more advanced kumihomo patterns too.
DIY Stress Balls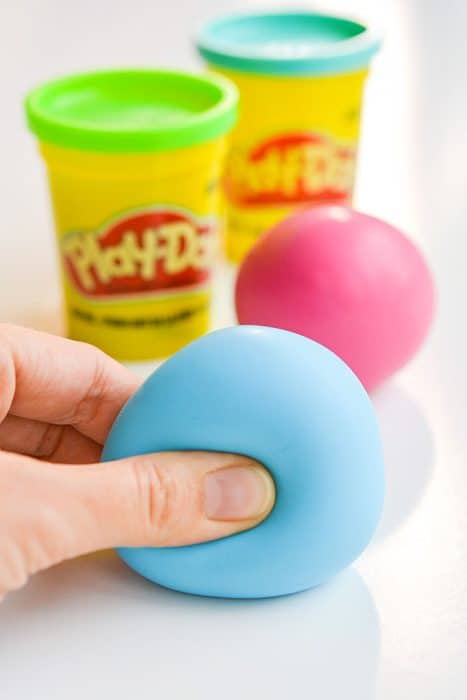 Did you know you can make homemade stress balls with playdough? These playdough stress balls are super moldable, squishy, and SO EASY to make using dollar store supplies!
Wish Bracelets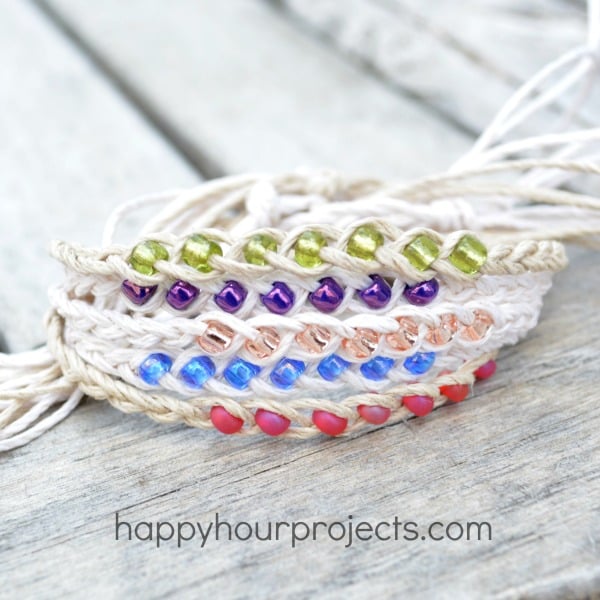 I loved making wish bracelets when I was growing up, especially in the summer. It's cheap, it's easy, it's fun – all ways that it make a great camp craft or group craft idea! Learn how easy this is to make from Happy Hour Projects.