Gather your friends and family and use the emoji icons to guess the Christmas Song title. This Christmas Song Emoji game is so fun for kids of all ages and adults! Print this off for your next Christmas party and see who can guess the most song titles.
When hanging out with my nieces and nephews we were laughing at how emojis are their own language and there are all sorts of meanings that are commonly known. Or sometimes not so commonly known. We have started a game where we will use ONLY emojis to text and then try to guess what the other person was trying to play. It is challenging and hilarious at the same time.
I decided to make a printable emoji game with a Christmas twist. All of the answers are Christmas song titles – which could make it hard if the only song your kids know is Jingle Bells. Which is seemingly the only song every kid wants to sing. Over and over and over again. So, depending on the kids, this could be an adult-only game or for kids of all ages. How many Christmas songs do you know?
Can you guess each Christmas Song title with only emojis as clues?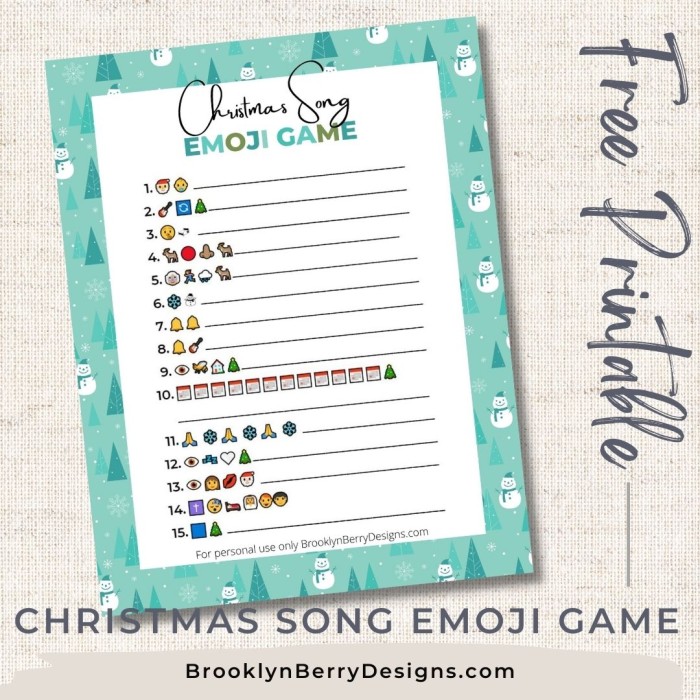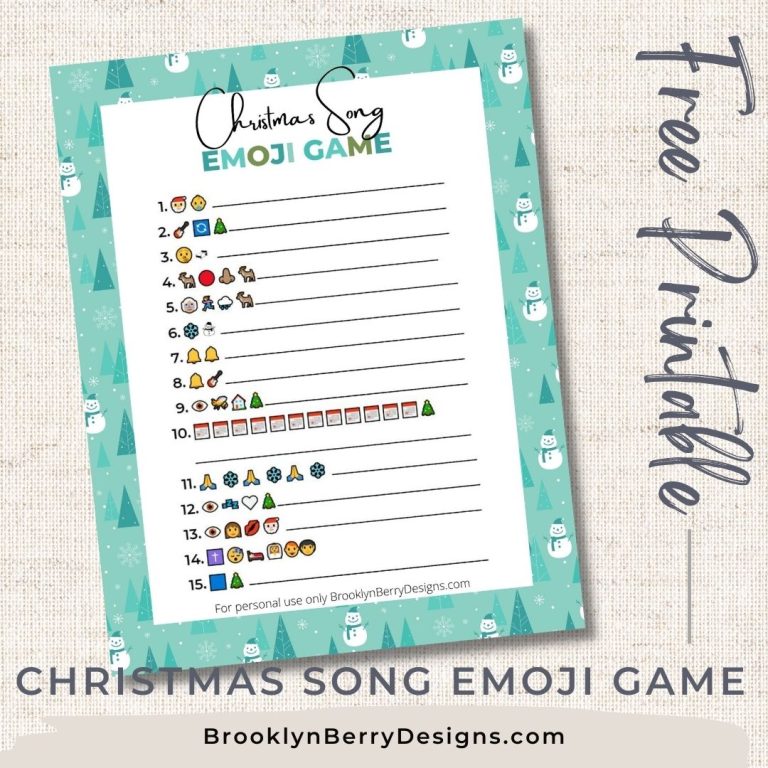 How To Use the Christmas Song Emoji Game
It is very easy to use this printable Christmas Song Emoji Game. Enter your information in the form listed at the very end of this post and I will send you an email with the game cards and answer sheet. Make sure to print a game card for every person playing the game, and only one copy of the answer sheet.
Too busy to use this right now? Pin it to your favorite pinterest board and save it for when you are ready.
Looking for more printable gam Looking for more fun printable Christmas activities? Get over 50 Printable Christmas Activities to get you through the holidays.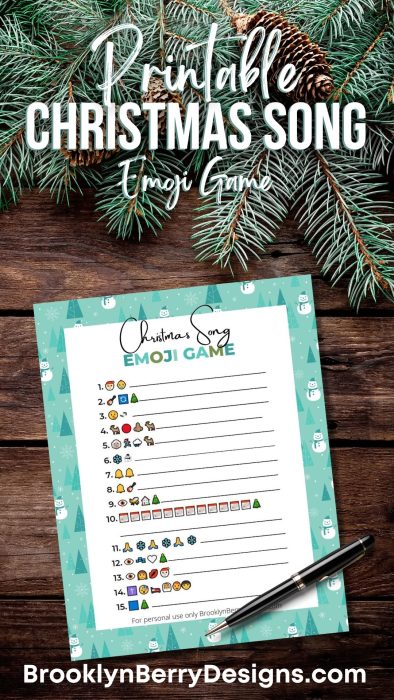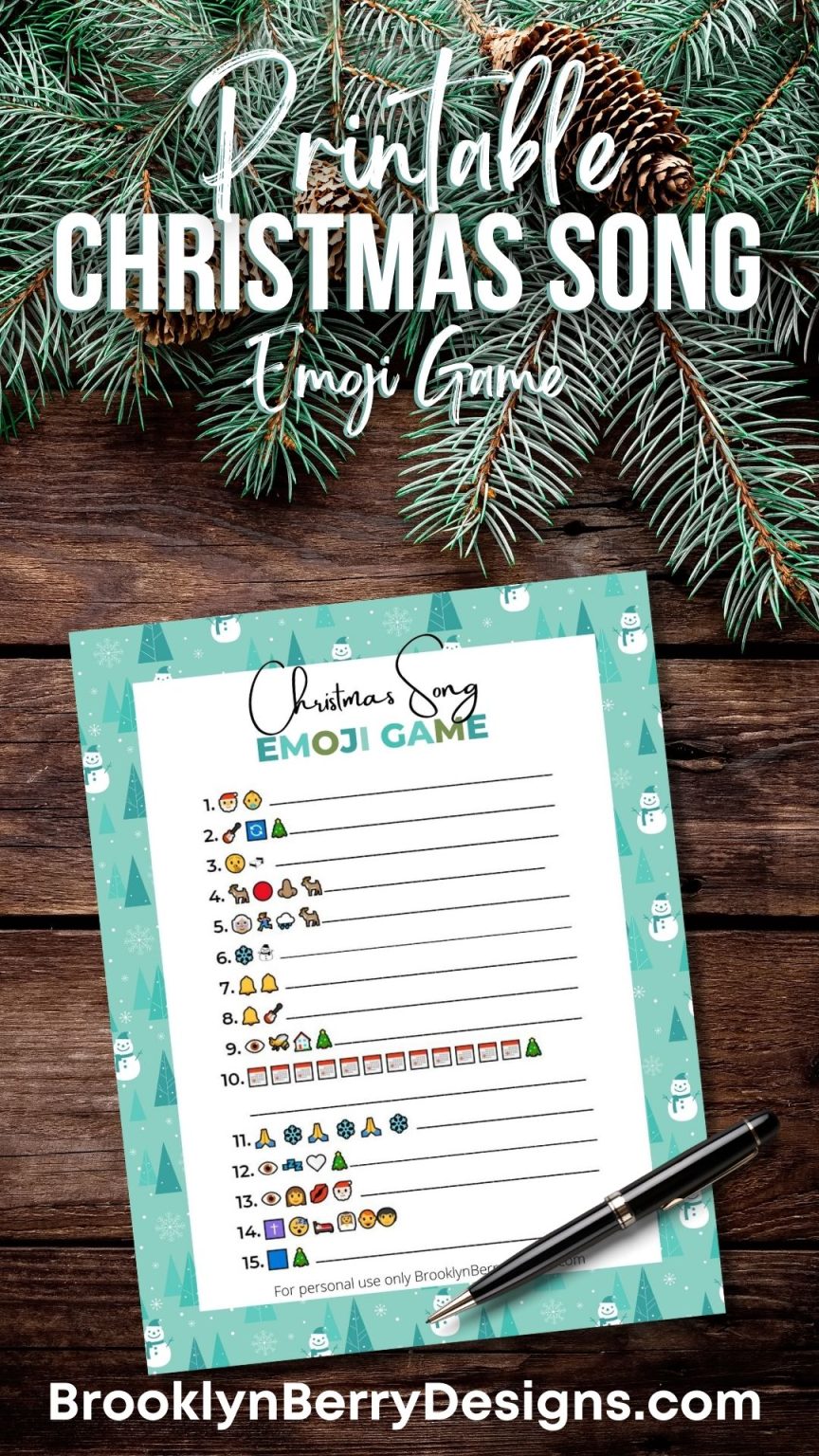 To get the free printable enter your name and email address in the form below and click the GET IT NOW button. I'll send the printable file straight to your inbox.
Terms and Conditions:
By downloading this free printable you are signing up for my e-newsletter and you'll be notified when I release new free printable files.
This printable is for personal use or classroom use only.
This file can be used in part or in whole for your personal projects.
Digital reselling, sharing, and redistributing of the files is NOT allowed. If you would like to share, please direct friends to the original blog post where you found this.