I have mentioned before, my journey with infertility and IVF. Did you know 1 in 6 Alberta families struggle with infertility? Its way more common than you would think.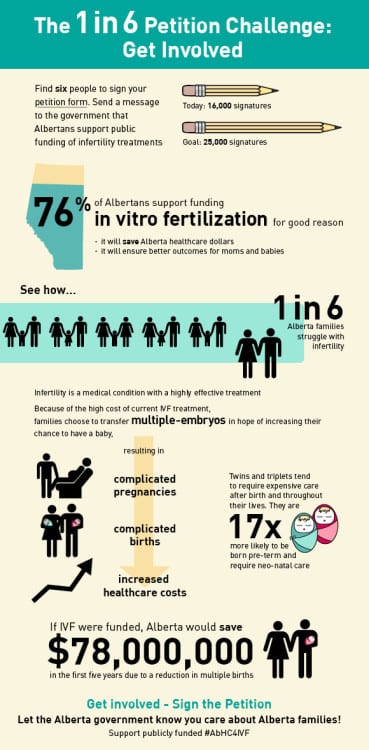 Please help the cause of infertility alberta, by heading over to Generations of Hope, and sign the petition. I even sent a copy to my local MLA.
I am proud to be a part of the Generations of Hope social media team, as I 100% support publicly funded In Vitro Fertilization in Alberta. Feel free to follow the conversation by following @gensofhope or searching #ABHC4IVF #abpoli on twitter.