Encourage your kids to read, do chores, or set other goals with this printable reward card.
Do you need some motivation for kids in your house? Are you hoping to encourage more book time and less screen time? Reward punch cards are a great tool to help keep kids motivated for whatever goal you have in mind. Reminder – scroll to the very end of this post for the download!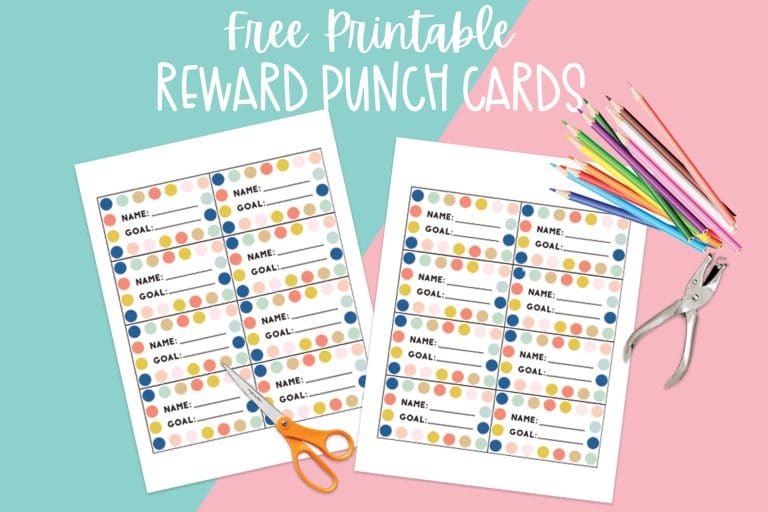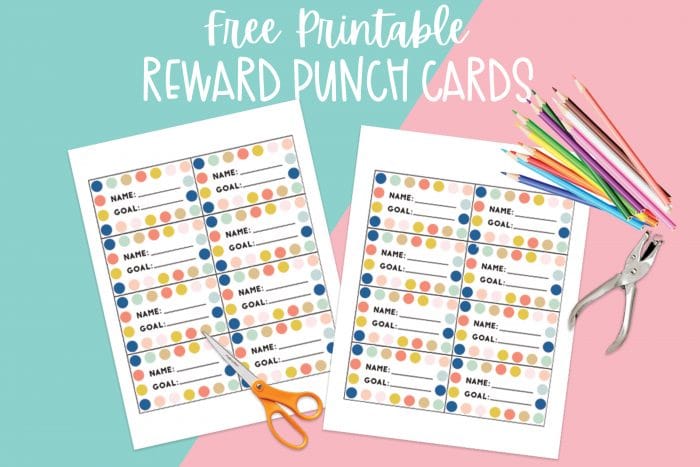 Punch Cards For Goal Setting
A few months ago I made some printable punch cards for my kids to keep track of their goals. One son was tracking the books he read, and another was tracking days he ate breakfast, got ready for school, and got to school on time. That is a serious goal for him, but not for some of his brothers. As a mom you know what I mean, right? Some things come easier to some kids and others not so much. Because they all had different goals, I designed the cards to be filled in to personalize for each person. There are 18 circles to punch per card, so hopefully by the time the card is filled they have created a habit for themselves and don't need reminded. We can always hope, right?
Reward cards are a great way to motivate kids because it doesn't establish a rewards system. There are no punishments for not completing something. You just don't get a stamp! Simple, easy, and a philosophy I can get behind.
Blank Reward Card For Kids
With everyone at home and suddenly homeschooling, crisis schooling, or whatever you want to call it, I figured it would be the perfect time to share these cards. Use them as a book tracker, good behavior incentives, chore cards, whatever you want to use them for!
You can decide what the reward is for filling up the cards. A trip to the movies, choosing dinner, or choosing a family activity. You name it, the creation is yours!
Make as many copies of the punch cards as you want. Cut them out and put your child's name on the cards. You can use them all or just the ones you need.
You can use a simple hole punch, or if you wanted something fun there are stars, hearts, and all sorts of shape options available.
Looking for more printable kid activities? You will love these:
Please share this free printable with your friends by pinning it!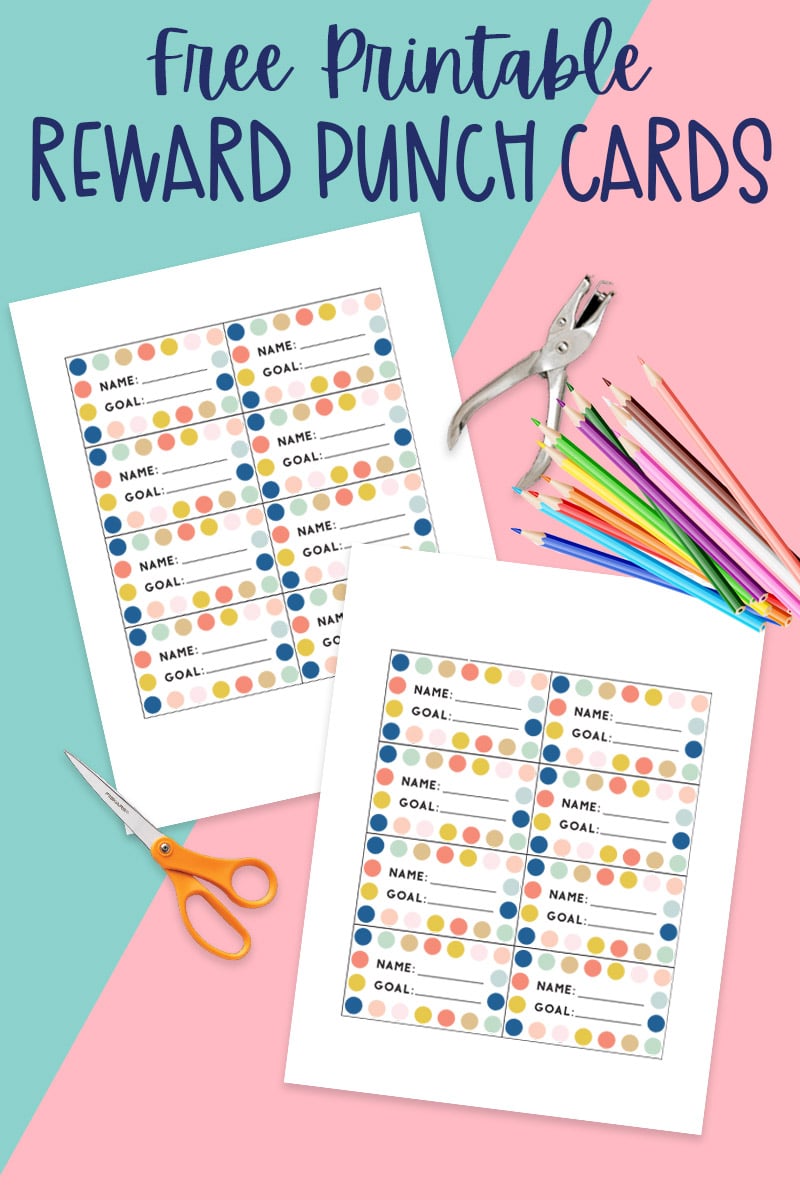 Are you ready to get your kids easy punch card system set up? Just click on the button below to download the Printable Punch Cards for Kids.