I think its finally safe to say we can decorate for spring. I was so excited to change some things around in my home and bring in some spring decor. I never really have a set plan in mind, I just change things up, add what I have and pick up some new treasures as I see them.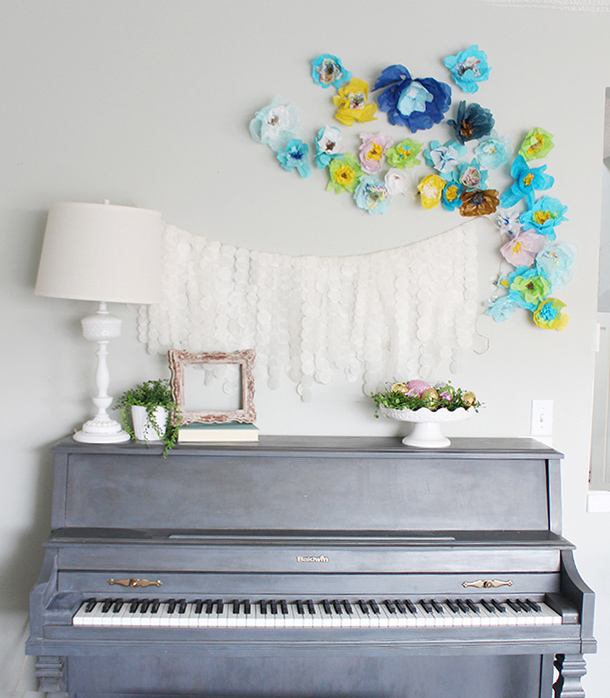 Here is my piano area decorated for spring. Years ago I made a DIY Capiz light chandalier for my sons room (and I didn't blog about it – shocker). I recently took it down, but was too attached to it (and the hours put into making it) to get rid of it. When I was clearing out this area I thought of these shells and knew how I could use them.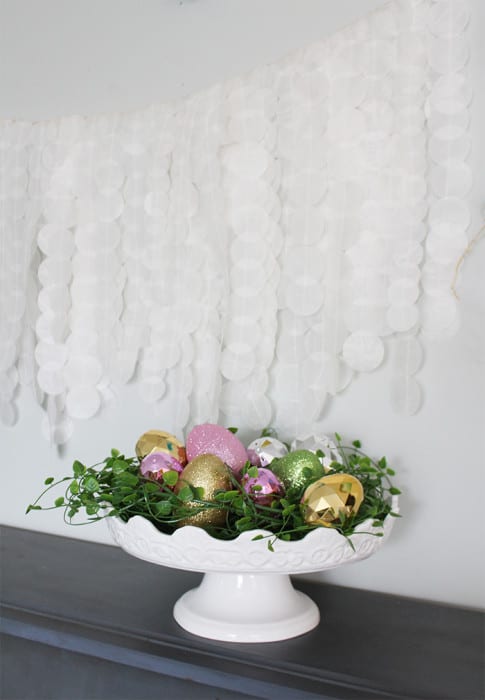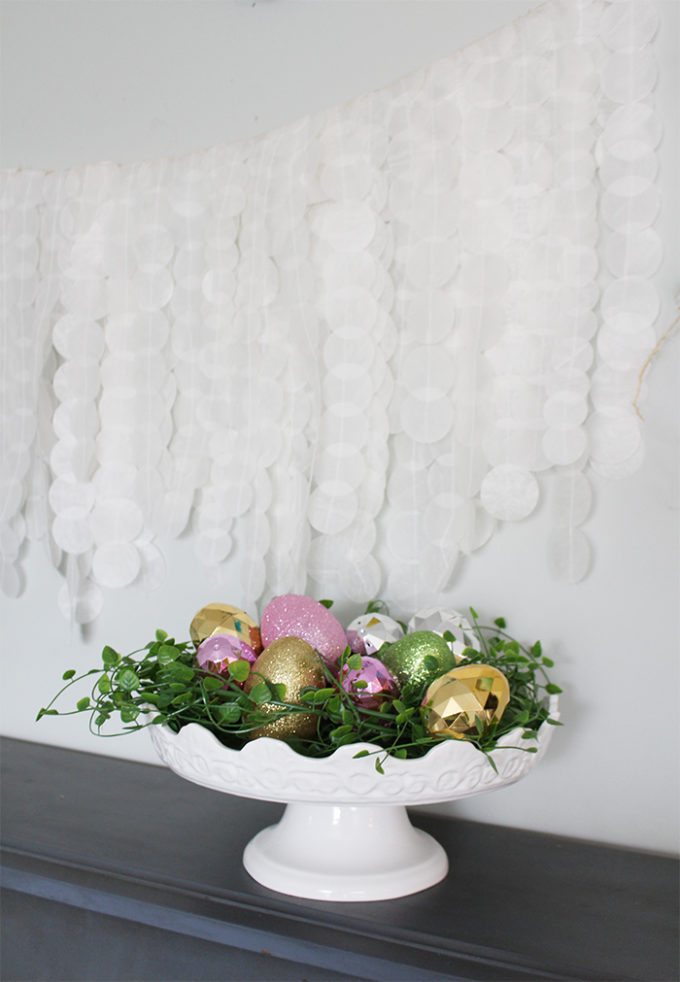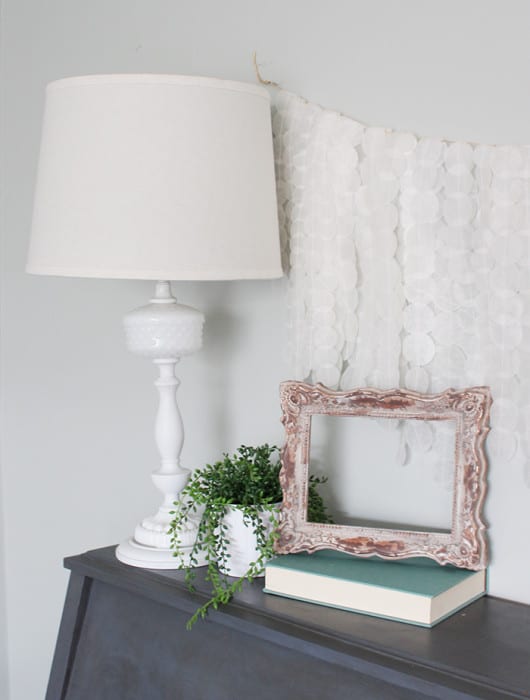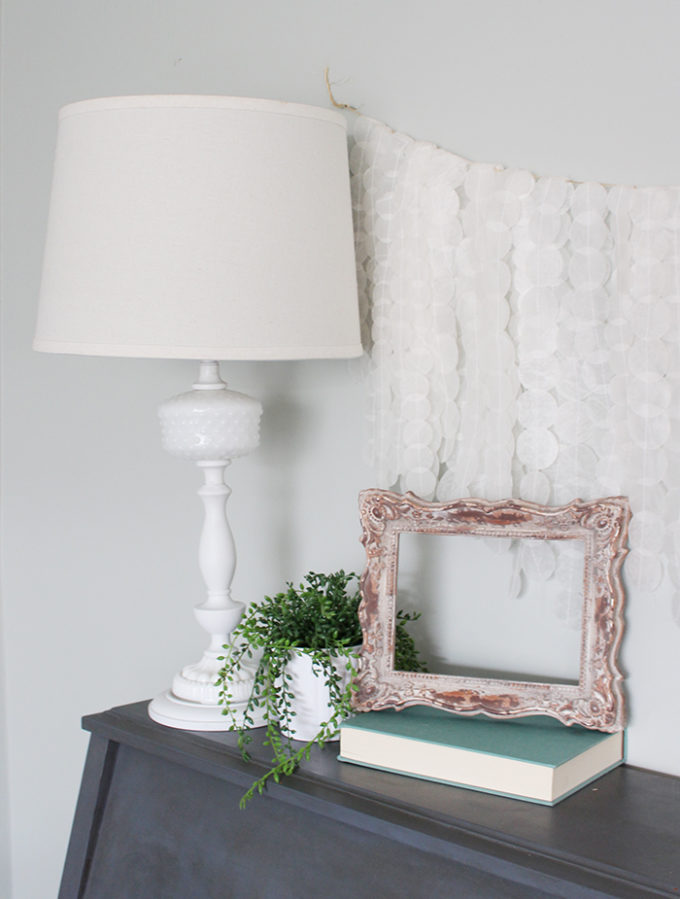 I took them off the metal cage of the light fixture and strung them over a piece of twine on the wall. Here are what the shells look like close up.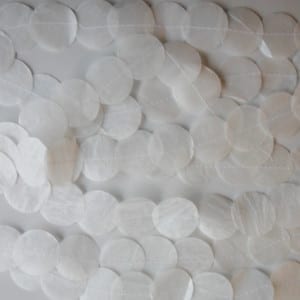 You could easily make your own faux capiz shells. I made mine by ironing 3 sheets of wax paper together and cutting them into circles using a punch. If I were to do it again, I would probably use a cricut machine to cut out the circles as that was the most time consuming part. I then used my sewing machine to string the shells into long garlands of "shells".
I added some tissue paper flowers above the shell garland for a punch of color (I can give more thorough instructions in a future post if anyone is interested).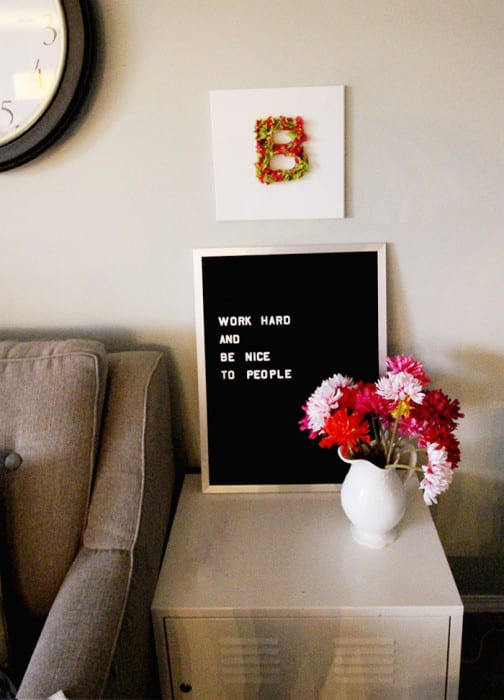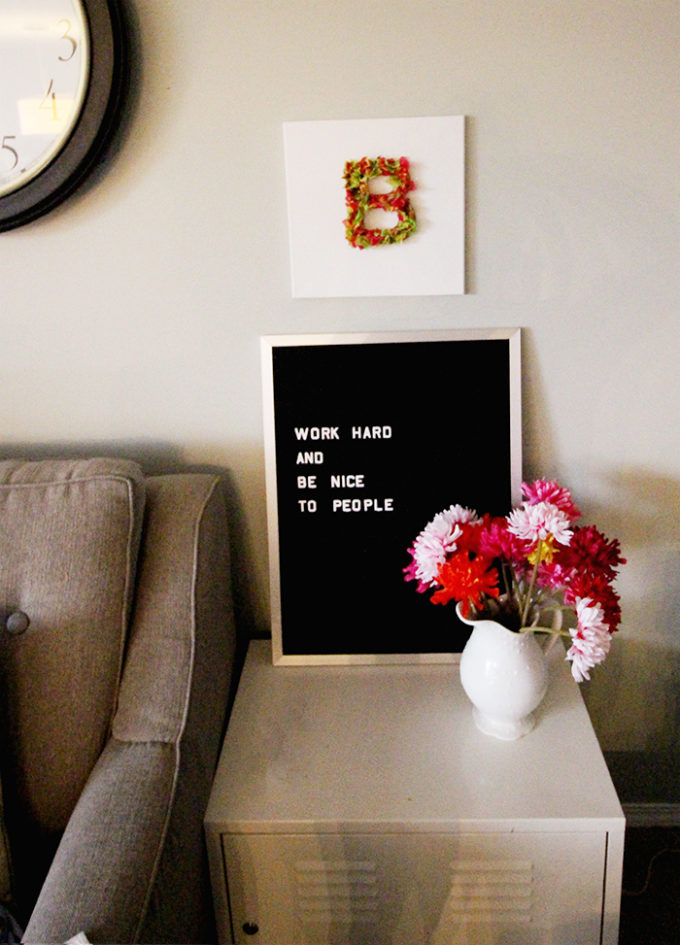 Around the corner of the piano is a little corner of sunshine. I love my letterboard and enjoy changing out the quotes all the time. The silk flowers are not something I typically would buy, but on a recent trip to ikea my sons fell in love with the idea of buying me flowers. How could a mom refuse that? So home they came.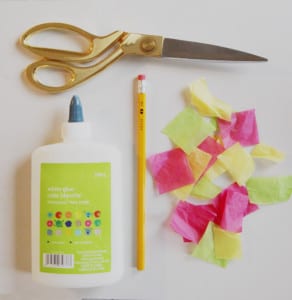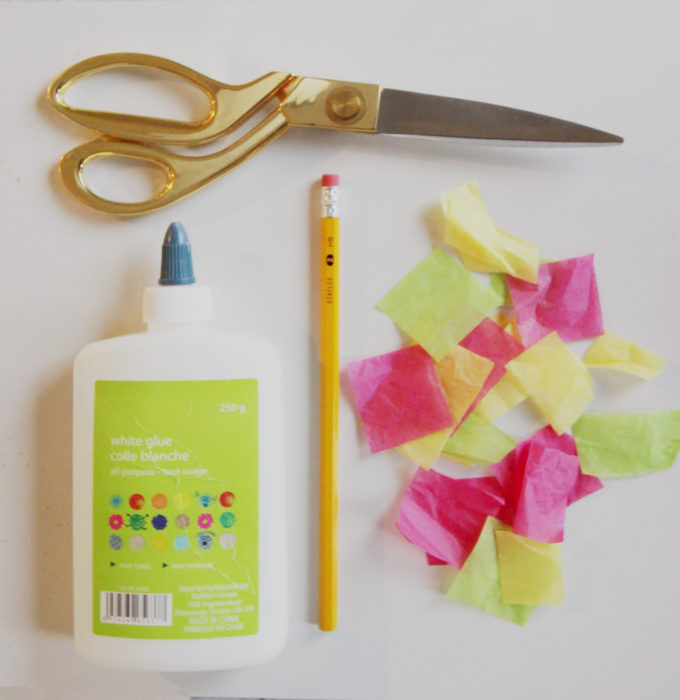 The floral monogram was made using scraps of tissue paper wrapped around a pencil and glued to a wood B. Super simple, but adds a fun pop of spring to my home.
Here is what the monogram looks in closer detail: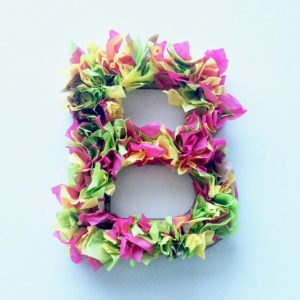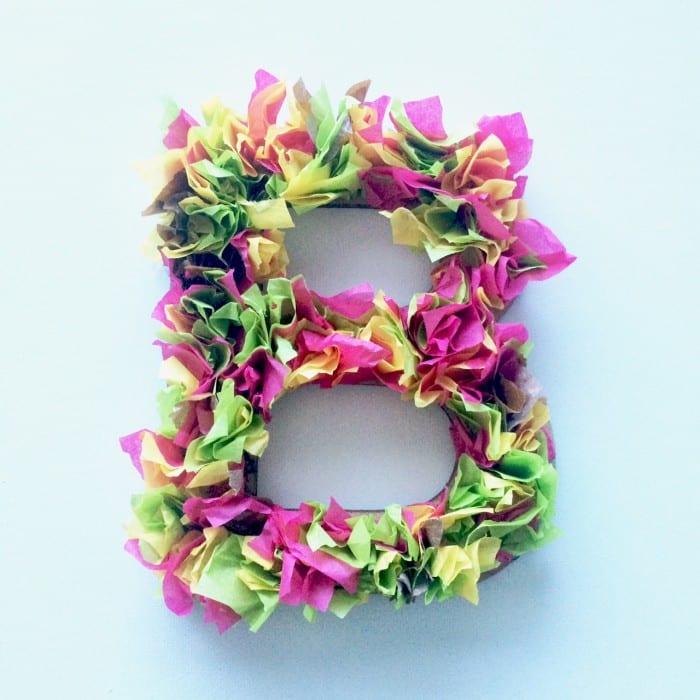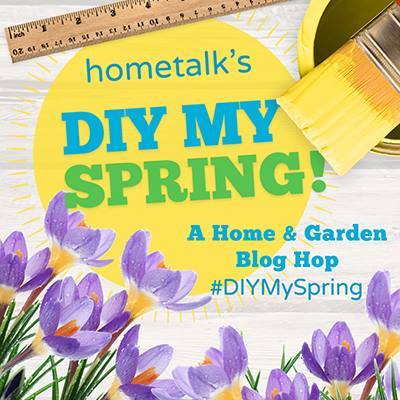 I am excited to share my spring decor along with projects from a huge group of other bloggers for a blog hop hosted by Hometalk! You will see all the project photos at the end of this post. Be sure to check out the other projects on their blogs as well as on Fall Piano Decor I have also shared some of my own projects, you can check out my work on Hometalk here.
I hope you enjoyed the projects!
See more of this room in various arrangements here:
Painted Piano DIY // Fall Piano Decor // Fall Piano Decor