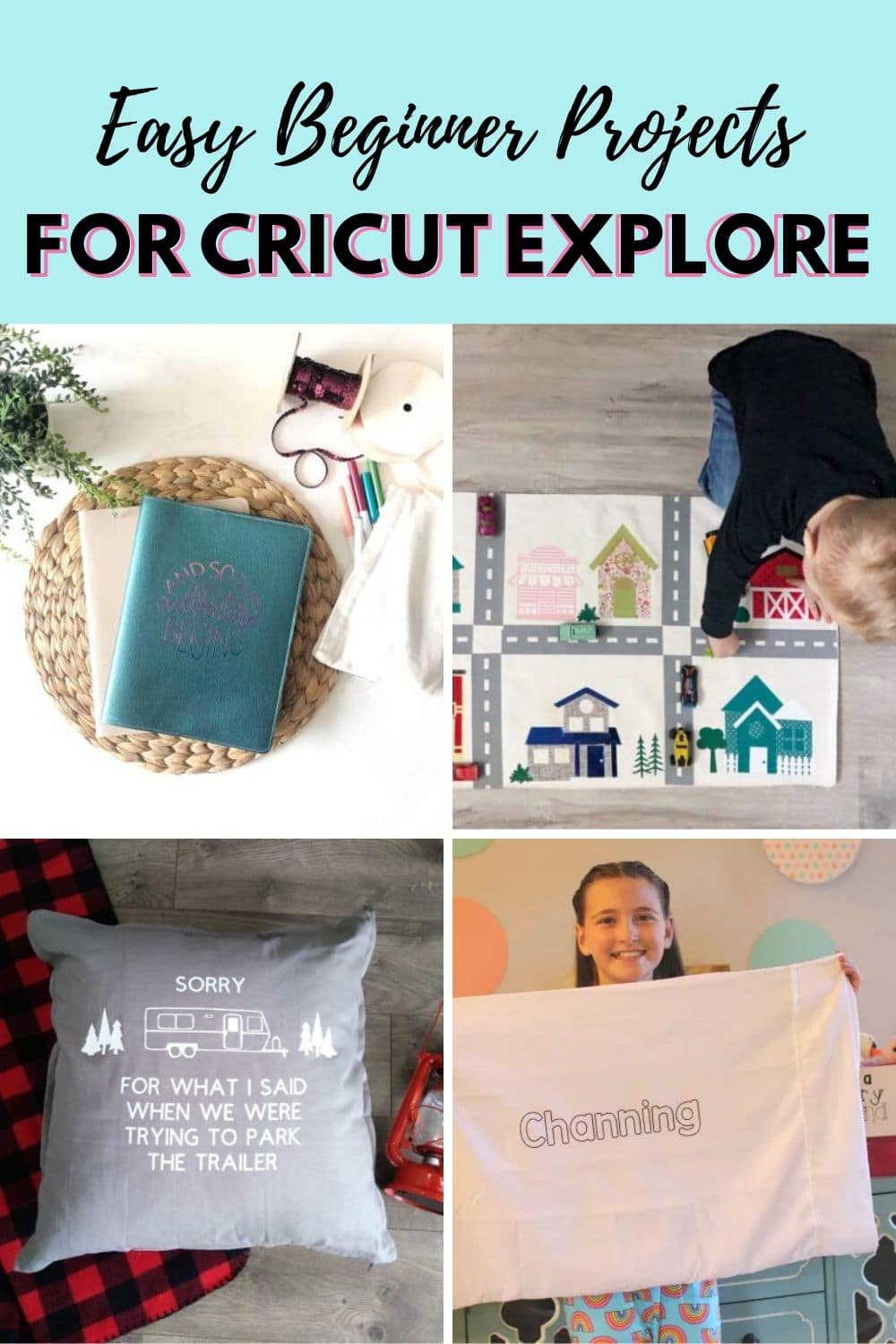 Looking for simple projects that will help you learn your machine while making amazing crafts that look professional? Keep reading for some great starter projects that will have you using your machine with confidence in no time!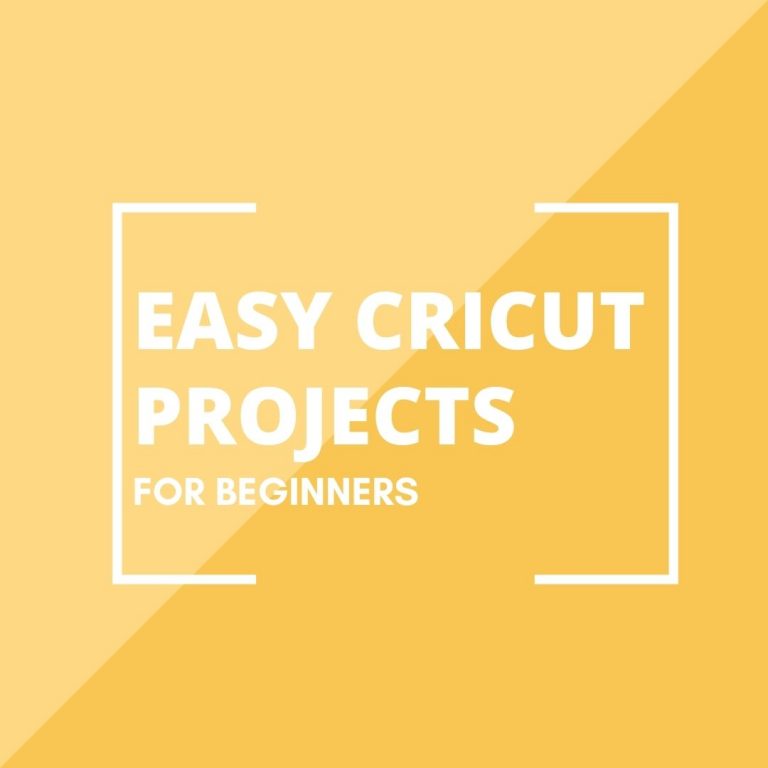 Who else loves their Cricut Explore machine? For me, I wanted a machine for so long and yet once I had one I was too scared to open it up. It wasn't until I had a project that forced me to open it all up and learn how to use it that I opened a crafting can of worms.
The Cricut Explore changed my DIY world and really upped the quality of my projects I made. Carrying my first DIY baby shirts with me, I showed them to everyone and said "can you believe I MADE this?" I was PROUD of myself and not afraid to tell the world. And I want everyone who loves to create to have that same proud project moment.
Because the project is what motivated me to get making, I wanted to share some easy projects to get you started. These projects each have a new skill to learn and build those skills to have you making all the amazing projects.
Easy Cricut Explore Projects
These beginner projects will get that Cricut Explore machine out of the box and have you proudly showing your projects to everyone you know.
This project uses one color of iron on vinyl. I love iron on vinyl, because it is so much easier to work with. Depending on the font used, this is a very basic project that can be adapted later on with complicated designs and patterns.
This leather journal cover can be used in many ways. You can follow this tutorial using a leather or faux leather journal, use a iron on vinyl. If you wanted to use regular adhesive vinyl to attach it to a paper notebook, that works too!
Gift ideas for the person who has everything - make a family joke into a shirt or pillow. This project uses iron on vinyl and is simple to make. Plus, who doesn't want to have the best gift ever?
This car play mat was one I made years earlier with fabric, painfully stitching each building down to the base fabric. It took so much time and wasn't the best quality. Using iron on vinyl was a game changer, enough that I was willing to remake the project!
Venture into print then cut with making your own planner stickers. This project uses an already made template, so its really as simple as print, then cut.