DIY Leather Mary Jane Booties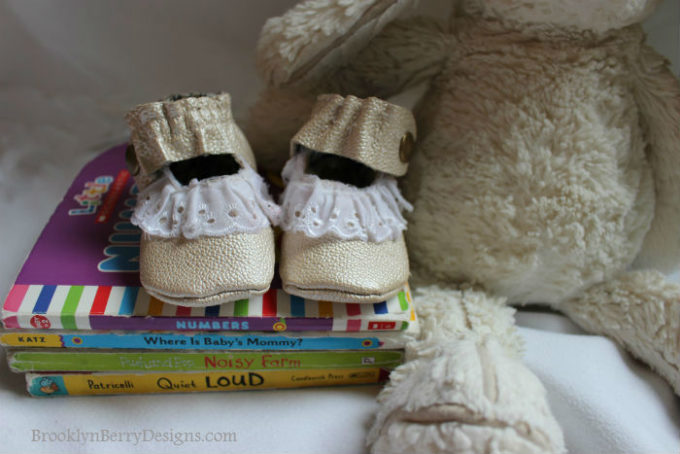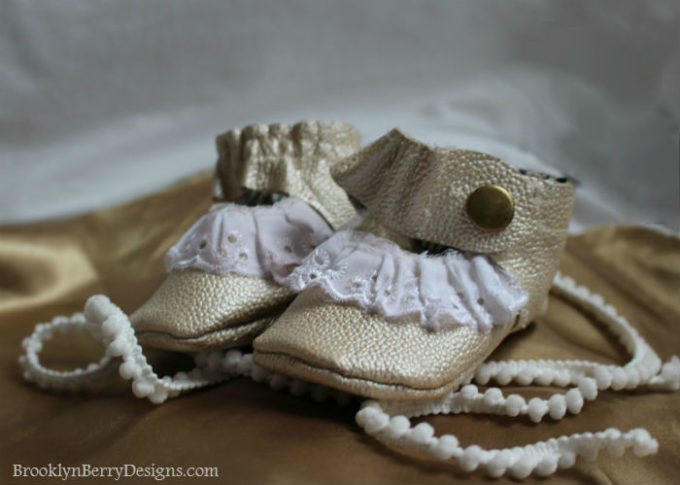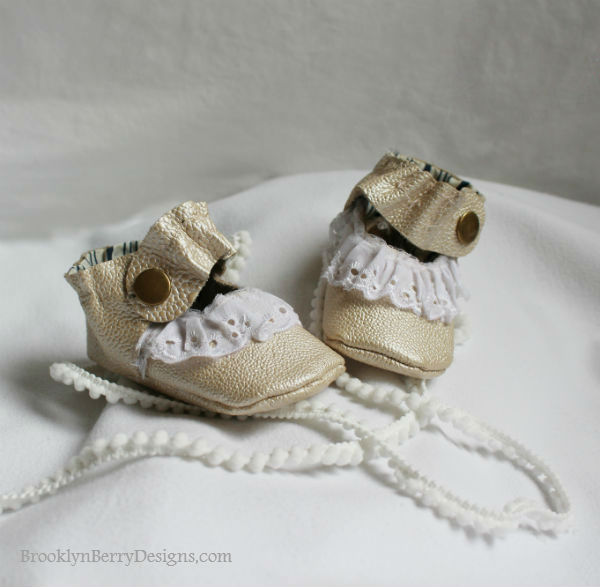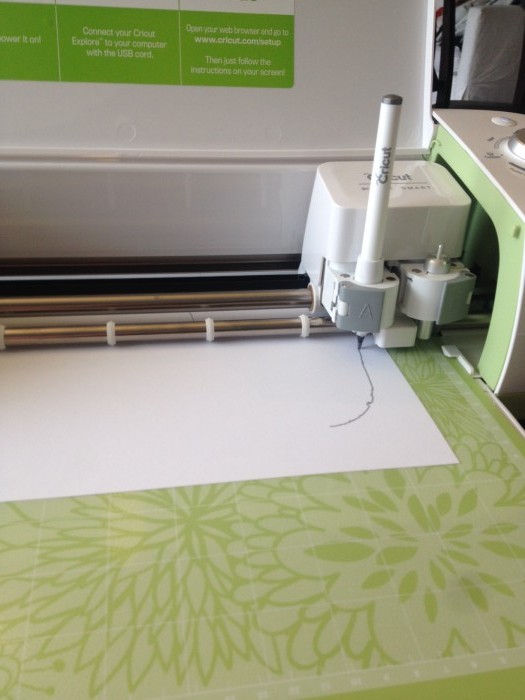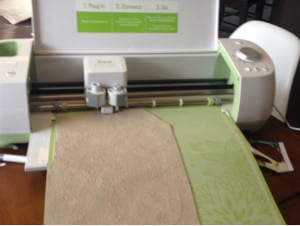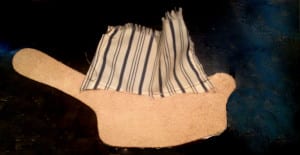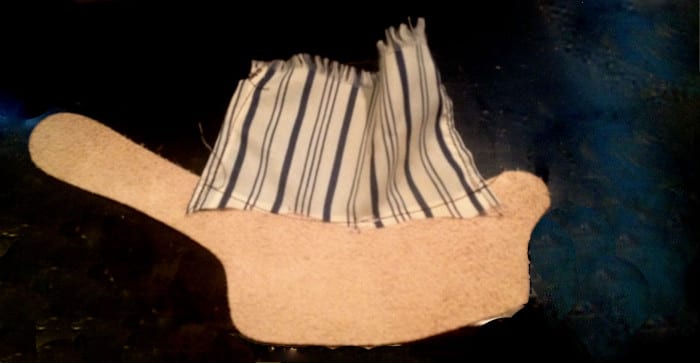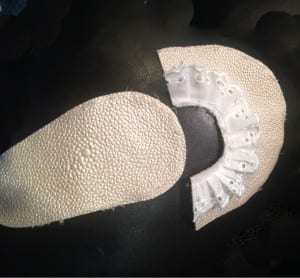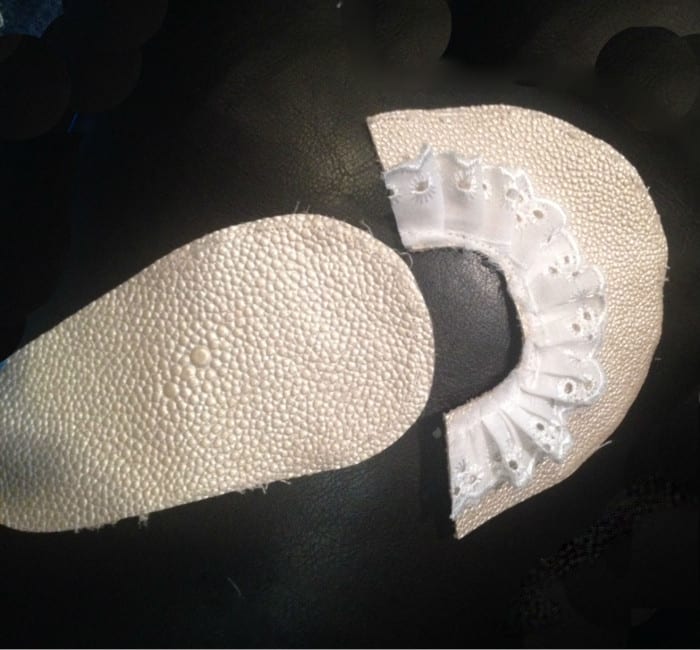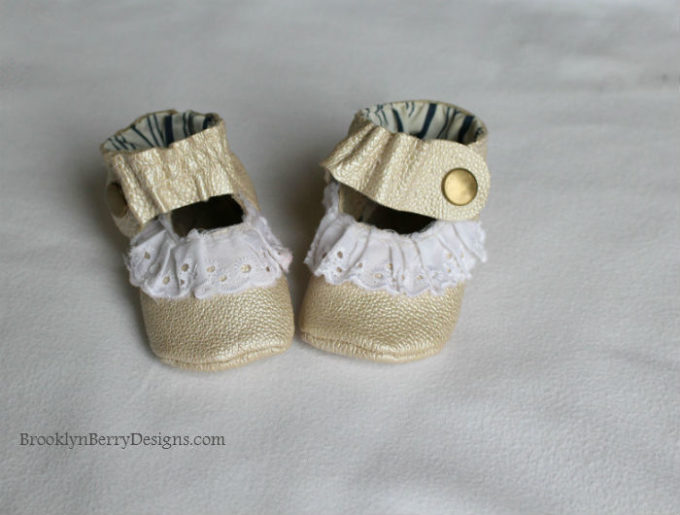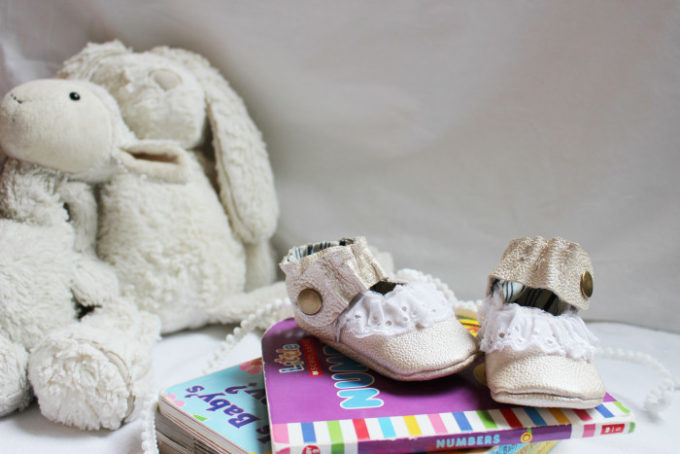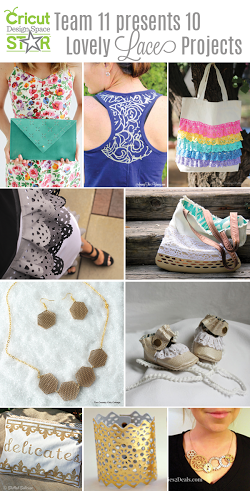 Blogging is a lot like design school, and I love it. The last minute challenges, the deadlines, doubting yourself, being creative on a timeline, all good things! So when I was asked to be part of a design competition for Cricut, completing projects and hoping to win a grand prize I jumped in, no second thoughts.
Then came the specifics. The first month's theme is fashion / gear. We are divided into teams of 10 who choose a sub theme to work together with.
Ensue panic, because I can be crafty with the best of them, but NOT with clothing. Its too tricky to get the fit right, and my projects hardly ever turn out the way I had hoped. My team decided to theme up with lace.
After many ideas of projects I could use, I decided that in order to have a creative project I wanted to make the design myself, rather than using what was in the design space store already.
So… I decided to make some gift ready leather Mary Jane baby shoes. I have tried a few different patterns over the years, and I can never cut the two sides the same. This time it was PERFECT using a machine like the cricut.
I want to cut out all sewing patterns with this! To begin with, I cut out my template on cardstock as a trial run. I wanted to try out the machine, use the pen function, and learn the mechanics of it in a beginners project.
I then got brave, going straight to the leather. My leather was pretty thin, so I used the regular cutting mat, and the regular blade. I simply put the cut settings on custom and chose leather in the design space options.
It went over my template 3 times. It cut beautifully and easily – no snags and each piece peeled like butter. I then attached my lace to the toe section, and a lining to the heel to cover up the elastic.
If I were to make another pair I would just cut out the entire heel shape in the liner. Next time! The toe and heel were attached using a regular sewing machine, and regular needle.
I gathered the ankle strap to add more ruffles but you could easily make the strap shorter for a smoother look. To see the other projects that my amazing team came up with, here is a sneak peek and where to find them:
Have you got your cricut yet?
Looking for the best deals on Cricut products, designs, and fonts? Check out my Cricut Deals Page!


Design Space Tutorials
Vinyl Tutorials
Iron On Vinyl Tutorials
Looking For A Crafty Friend?