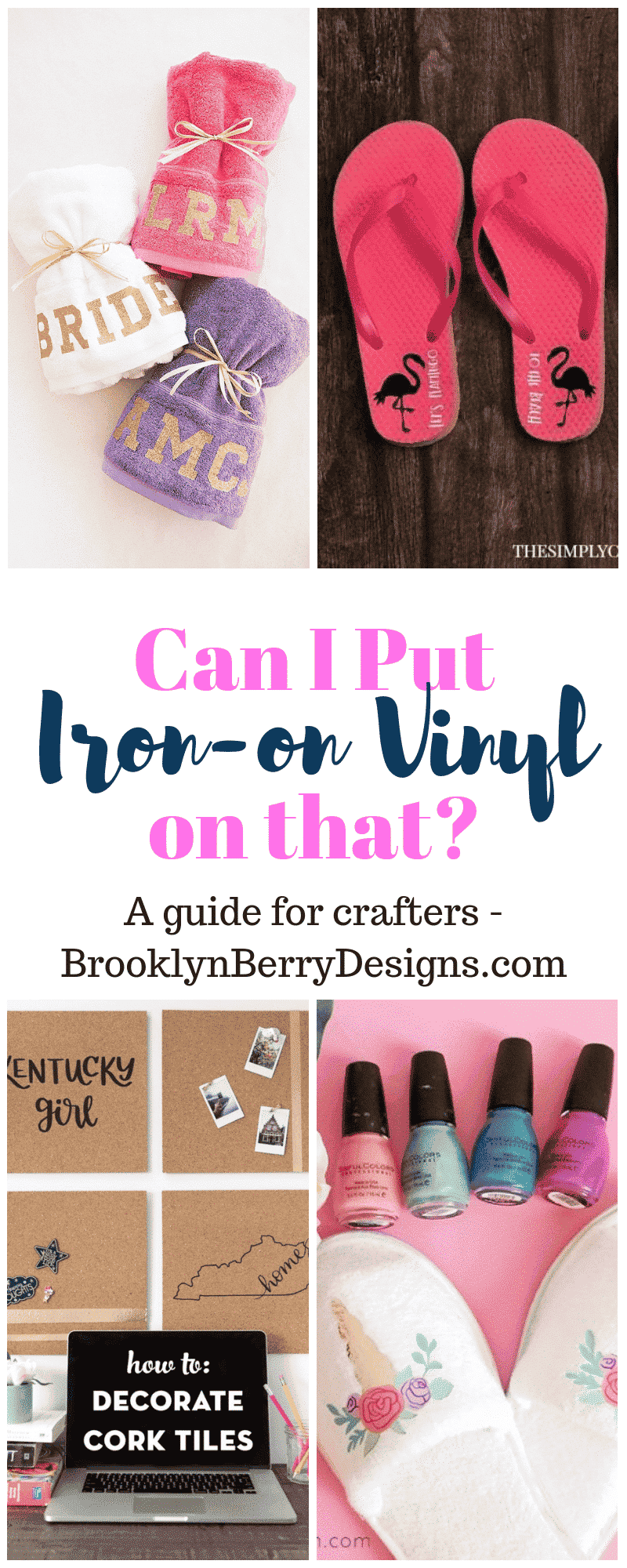 I will sing from the rooftops that my first and favorite projects to make with the Cricut is iron on vinyl projects. Taking a blank shirt or bag and transforming it into the custom design of your dreams never looses its magic. But what if you want to customize something other than a shirt? What materials can you add heat transferred vinyl to? (Is it correct to still call it iron-on vinyl when you use a easypress to adhere it?). So when you see a project idea, ask yourself… Can I put iron-on vinyl on that? And you will find the answer to that here.
Once upon a Christmas craft I wanted to make a wood sign with red letters, and only had red iron-on vinyl in my stash which led me to search – can you use iron-on vinyl on wood? Other crafty friends and the internets told me that you can in fact use iron-on vinyl on wood. This got me wondering what else I could use iron-on vinyl for.
Here are some great projects that use iron-on vinyl on various surfaces.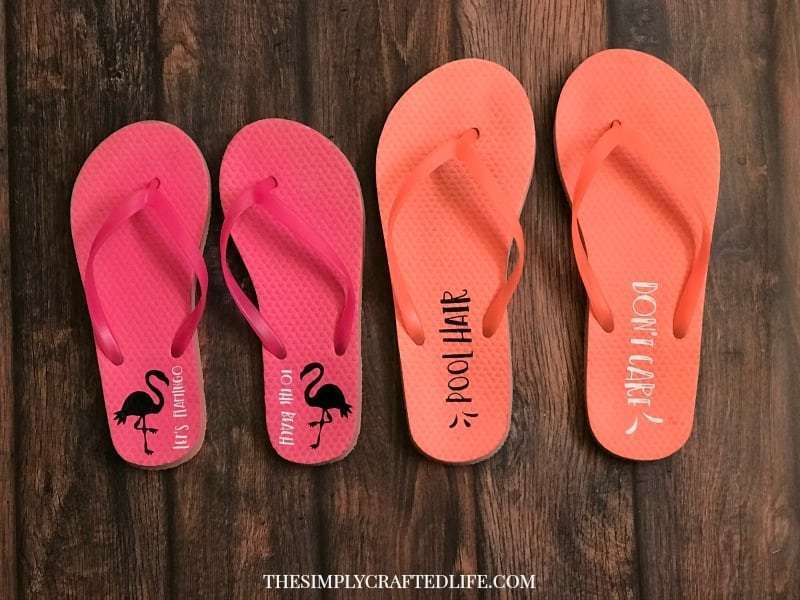 You can add iron-on vinyl to flip flop sandles! Get the tips from A Simply Crafted Life.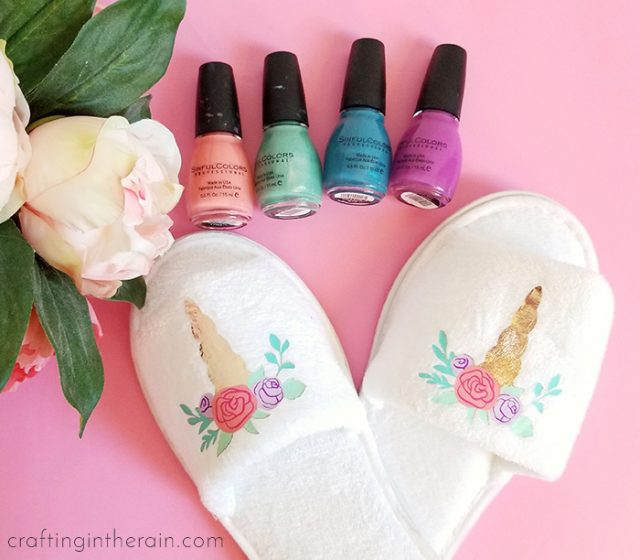 Can I put iron on vinyl on fuzzy slippers? Of course you can. Crafting In The Rain will show you how.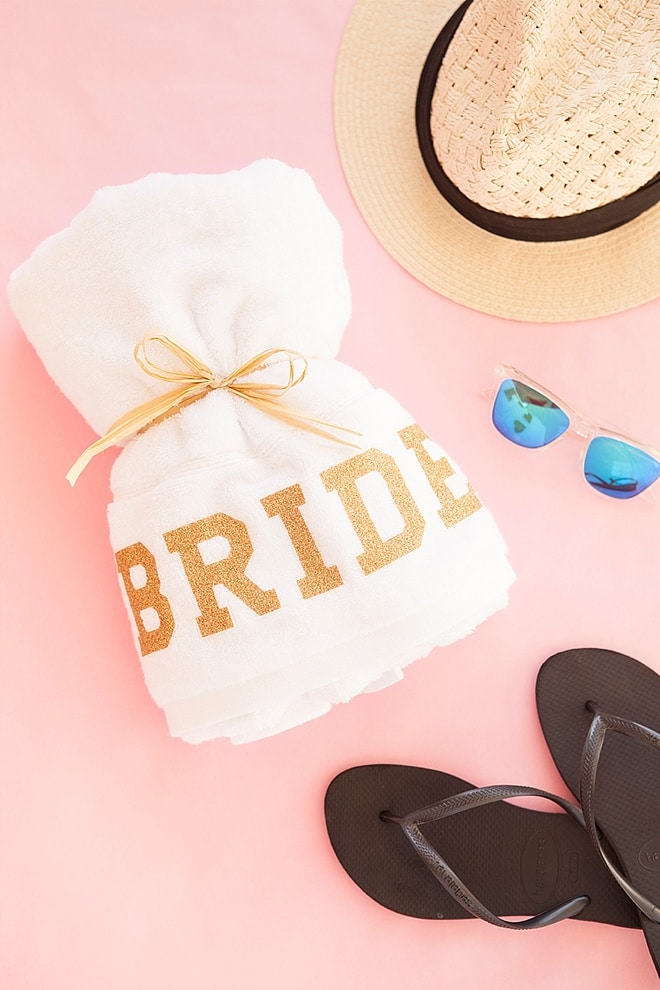 A cotton towel makes sense, but can you put iron-on vinyl on a terrycloth beach towel? Yes! This tutorial is from Something Turquoise.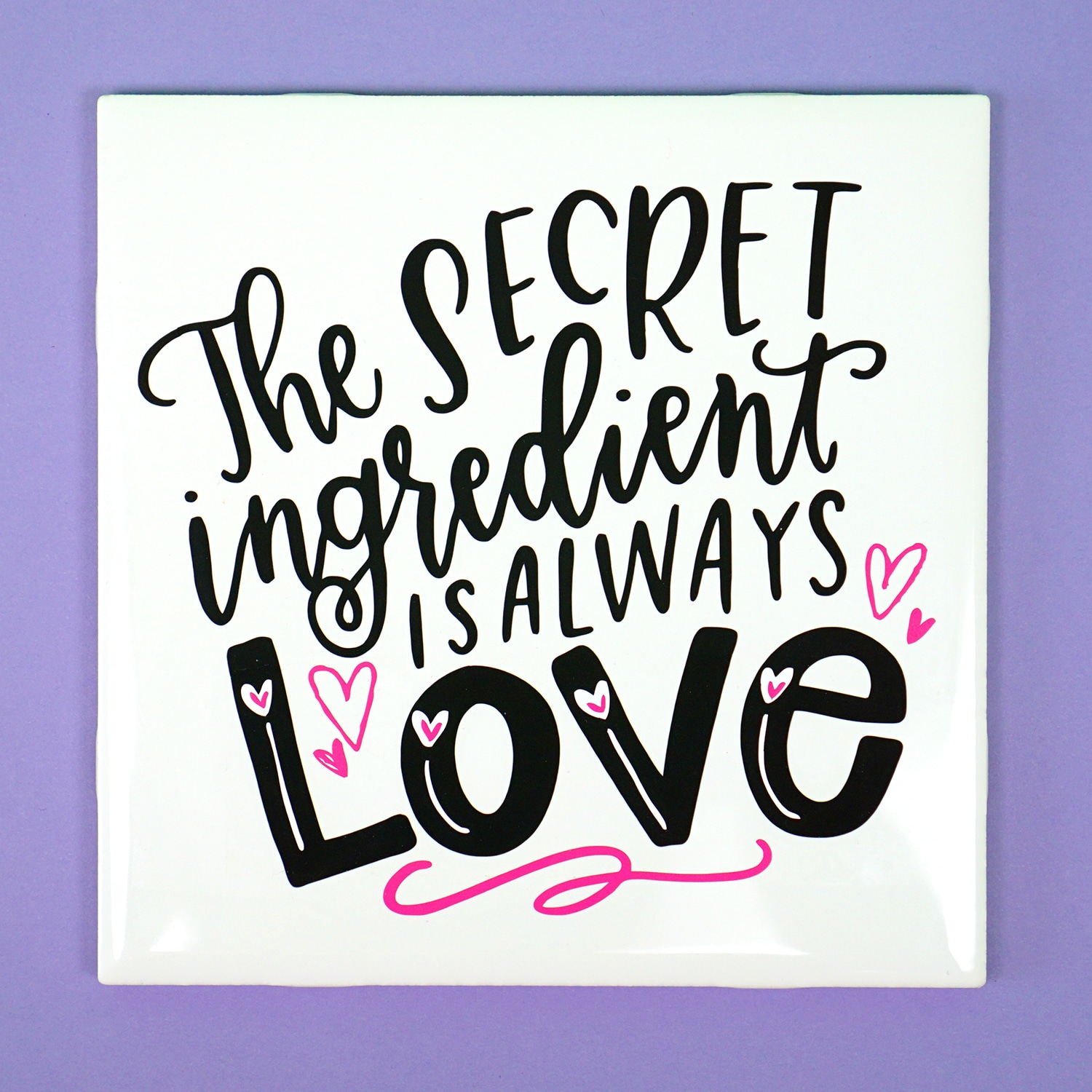 Did you know you can put iron on vinyl on a ceramic tile? What a great gift idea from Happiness is Homemade.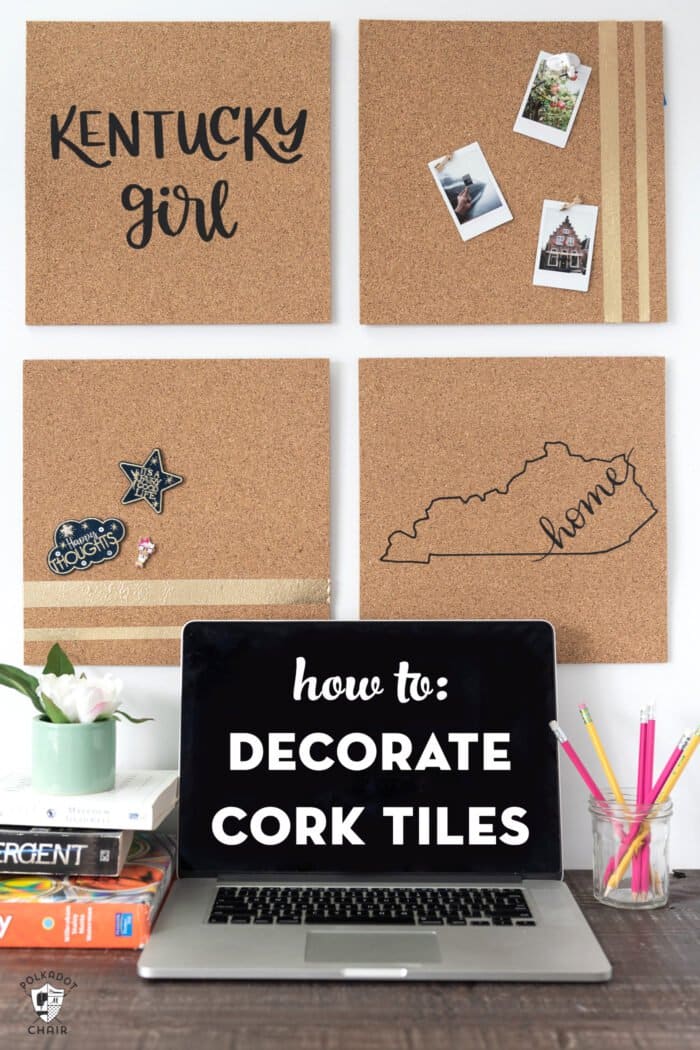 Do you want to decorate a cork board in a dorm room? You can totally add iron on vinyl to cork – learn how at Polka Dot Chair.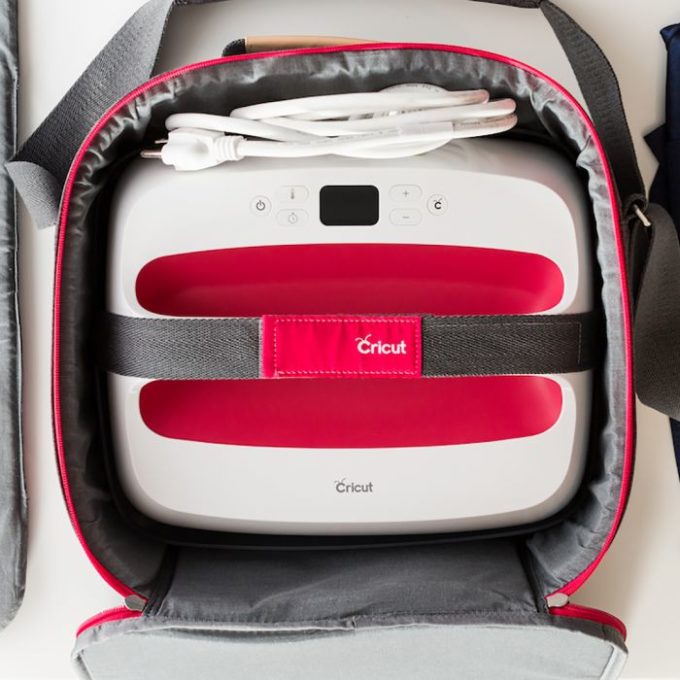 For all of your craft projects with iron-on vinyl, be sure to use the Cricut EasyPress for the best results. Gather some friends and have a craft night! It is easy to transport your Easypress with the new EasyPress Tote. Not only does it protect your machine while traveling, it is the best place to store the easypress at home! Check out all the features of this new accessory here!
Pin for later: