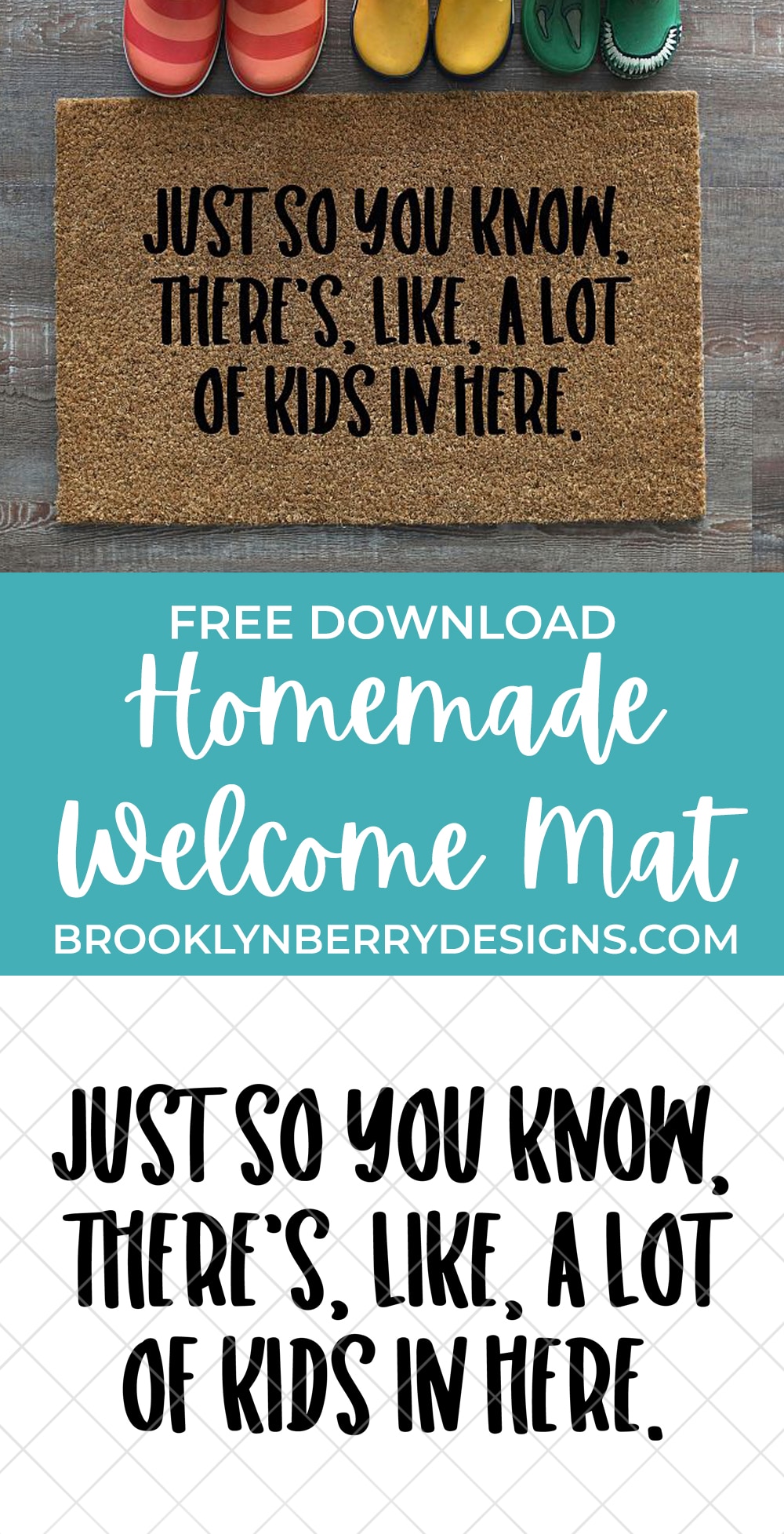 Make your own DIY Welcome Mat using your Cricut and the Free Door Mat SVG file included in today's post.
MAKE YOUR OWN FUNNY DOORMAT WITH YOUR CRICUT MACHINE!
Totally Free SVG Tuesday
Its the first Tuesday in May, which means today is #totallyfreesvg day! This month we all created designs to make your own welcome mat for your front step. Whether you have a big dog, lots of kids, or want people to leave by 9 you will have your friends, neighbors, and package delivery person laughing at your door.
I had a lot of fun designing welcome mats and had a hard time choosing just one. I loved this design saying "Just so you know there's a lot of kids in here" because it perfectly sums up my own house. There are 4 boys in my house and we often have a few neighbors, some cousins, and other friends over. This could easily have a sub text saying they are not all mine! But really? You get the point already.
Looking for the link to download? Scroll to the end of the post where you will see the form to enter your email to download the SVG file.
Have you ever made your own DIY door mat? I made one at a craft day with the ladies in my church and it was really fun. I found the hardest part to be getting the stencil cut and applied to your mat.
Tips for making a DIY Welcome Mat
Cut your stencil using transfer tape, shelf liner, or clear plastic book liner from the dollar store
use a 12×24 cutting mat to get the design in one piece
place stencil on the blank doormat and pin down any small detailed spots
Use a sponge brush and pounce the paint on. Make sure you don't have too much paint or it will bleed through your stencil. Less is more.
Peel of the stencil and touch up the paint where needed
Let the mat dry overnight and spray with minwax spray sealant
Looking for even more door mat designs? I listed a few in my new Design Bundles shop. Check them out here.
11 Free Door Mat SVGS
Here are 11 Free SVG files for #totallyfreesvg Tuesday. The links to each design are listed below the image! Enjoy and happy crafting!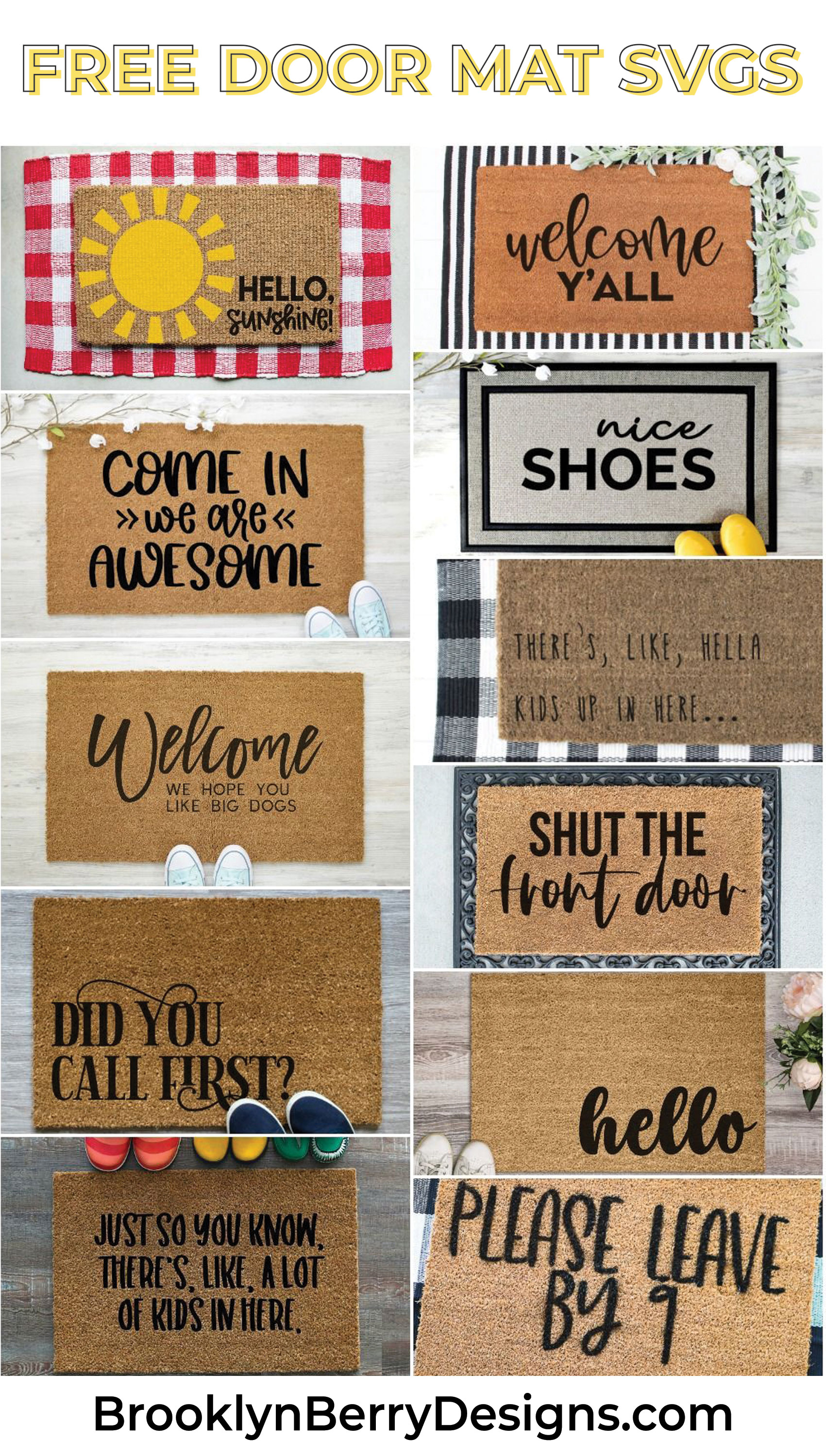 Looking For A Crafty Friend?



Design Space Tutorials
Vinyl Tutorials
Iron On Vinyl Tutorials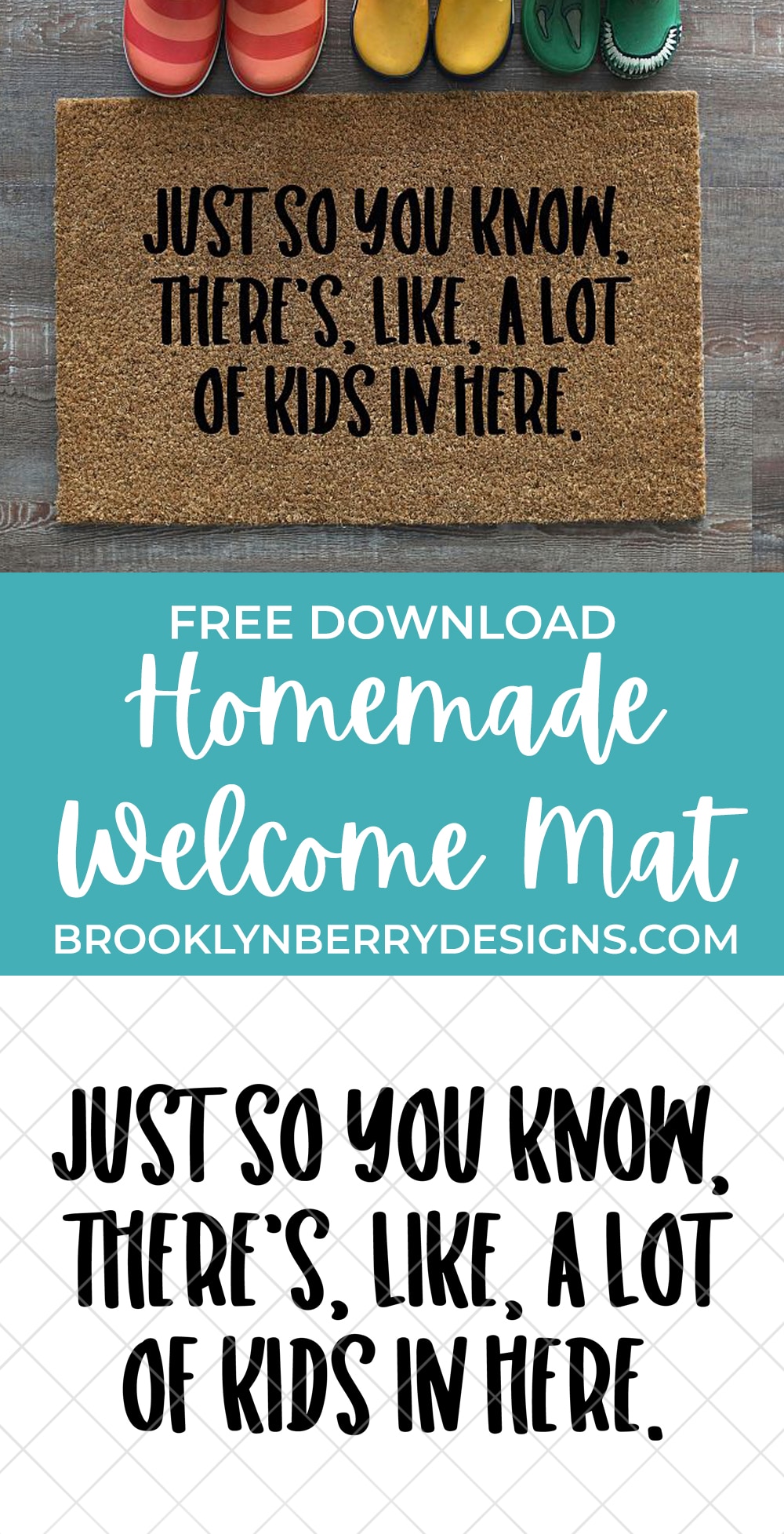 Download My Free Welcome Mat SVG File Here: