Randa just moved into a new house. Like, a week ago. So, moving furniture into a new space and changing everything out can be a frustrating tackle, and I wanted to give her some ideas of what to do with it. An online e-design is a great option to see how someone else would put your space together, A fresh eye is always great to have.
The Design Question:
So please excuse this space, I just moved in Friday. This living room is 21 ft x 11 ft and awkward with my furniture (Sofa is 78″ W x 38″ D, Loveseat is 55″W x 38″D, Cocktail table is 30 W x 48 D and end tables are 2ft x 2 ft). I want to do this right and I'm stuck. FYI that is a bay window behind the sofa.
My plan is to paint everything a warmer grey but i'm not sure if I should go light or dark (I'm drawn to dark). The "valance wall" (above the window) is awkward and I want drapes but I'm not sure if I can do it.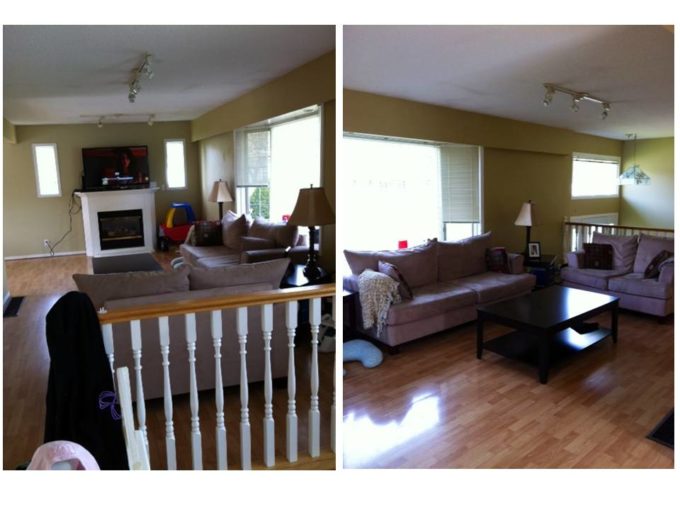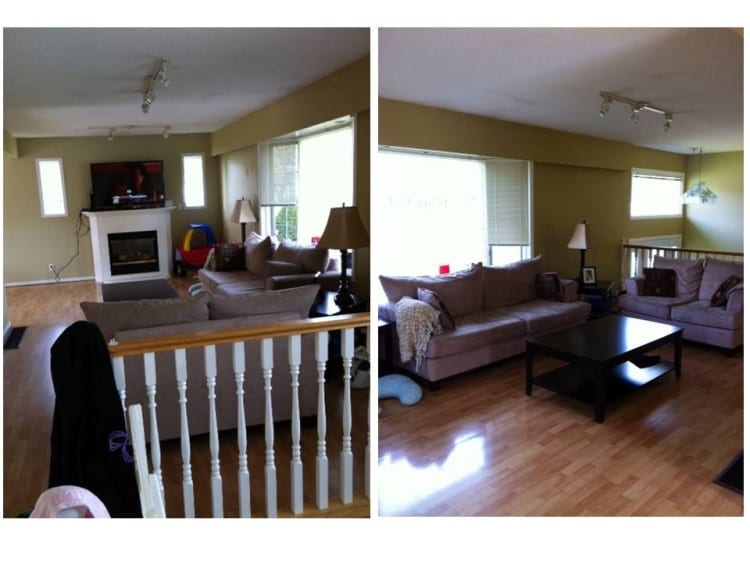 The Living Room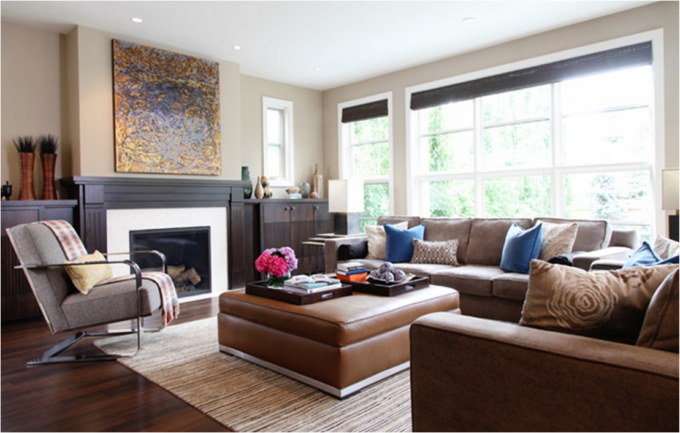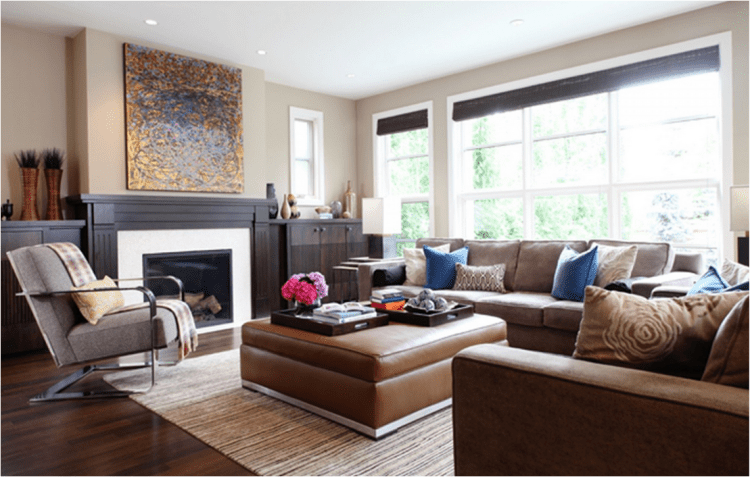 Inspiration Picture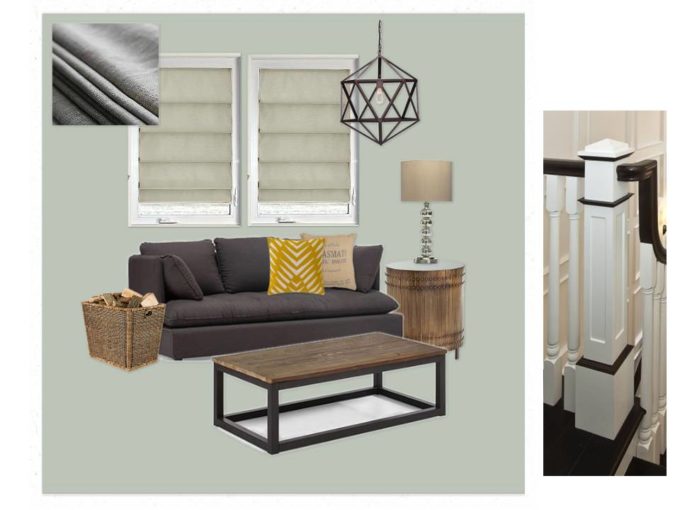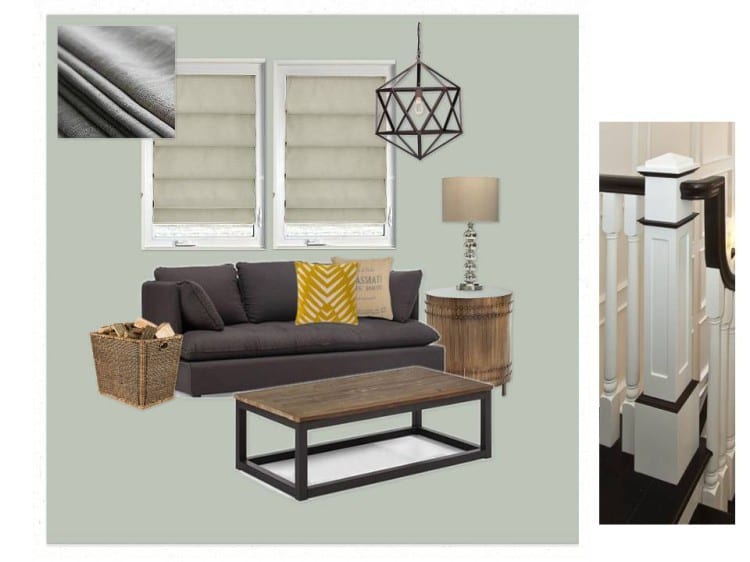 E-Design:
I would love to see Ikea cabinets as console tables / faux built-ins on either side of the fireplace under the windows. This would be great for extra storage and to add more weight visually to that side of the room. You can also hide TV components and cords there.
Window Treatments: I would suggest a roman shade in grey. The fabric shown is Tuscany Linen, Oatmeal Slub from Tonic Living. They can manufacture the shades, or you can order the fabric and sew them yourself if you are crafty,
The pendant light shown would look great in the foyer. I think a large newel post would add some character to the railing, separating the room from the hallway and entry.
Paint Color: A colorful grey would look great on the walls, shown here is Benjamin Moore's Grey Wisp. Get the paint chip if you can, because its much better in real life than on the screen.
Other e-design's to check out include the Red Kitchen, Wham Bham My Kitchen, My Dining Room, and Bright Family Kitchen.