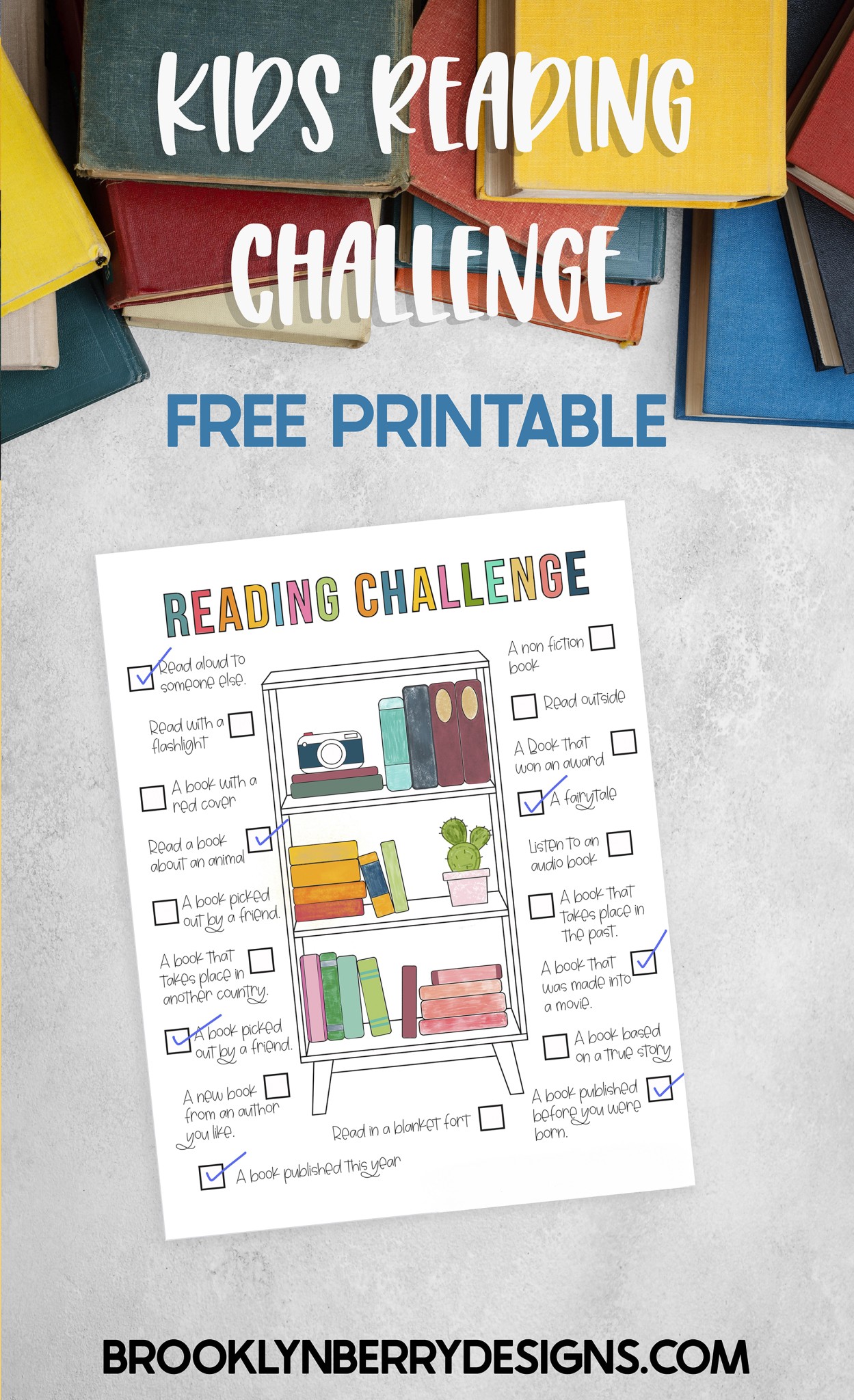 Kids will love to read and explore new books with this reading challenge coloring page. Get the free download at the end of this post and print a copy for everyone!
Growing up I was always reading books, and I even had to promise my mom I wouldn't read for fun during the school semester while at University.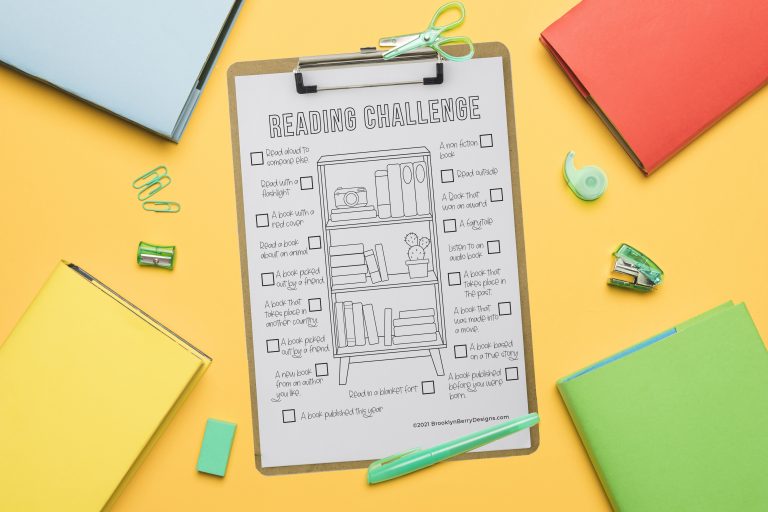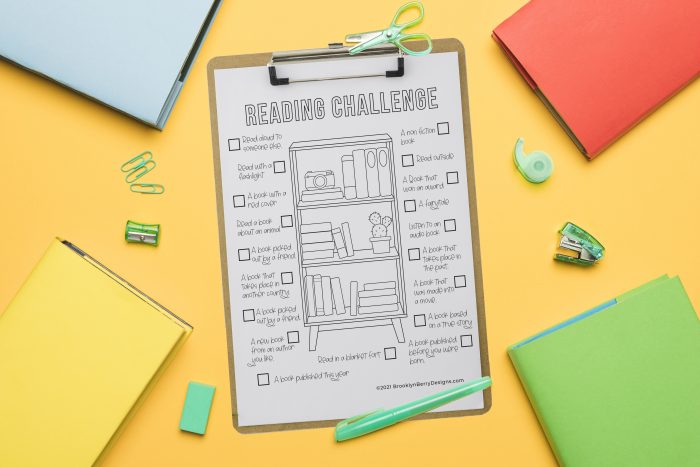 Not all the kids in our family had the same love for reading. Some kids were happily entertained with reading a good book while others were… not so much. In fact, I saved many series of books I read as a child in the hopes that my children would enjoy them too.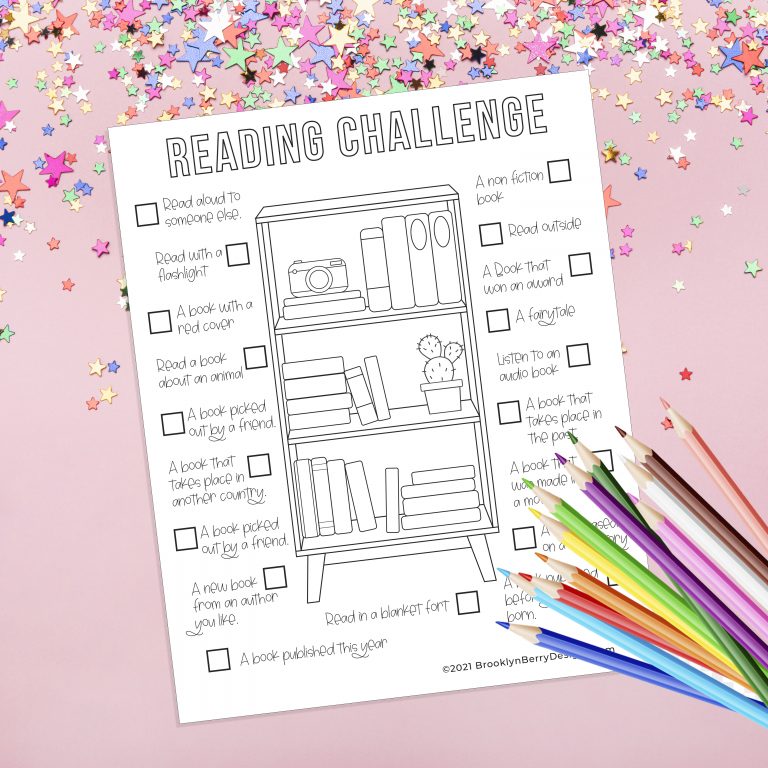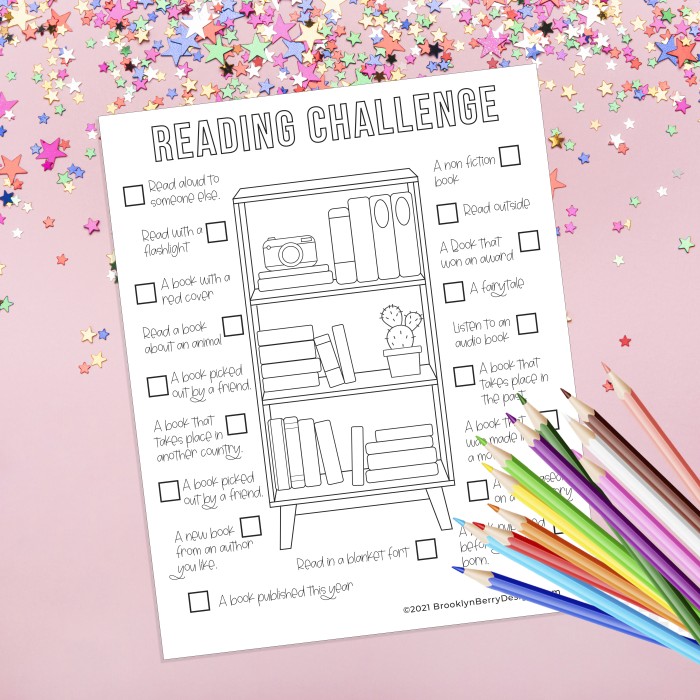 While my boys do enjoy a great book, they sometimes need a bit of encouragement to get started.
One of my boys can often be found reading on his own, but tends to need some encouragement to try a more "meaty" book. By meaty I mean a book that takes longer than an hour to read or has more text than images on each individual page.
Rather than a book list with specific titles to read, I chose to list different types of books to try and different activities to do with reading.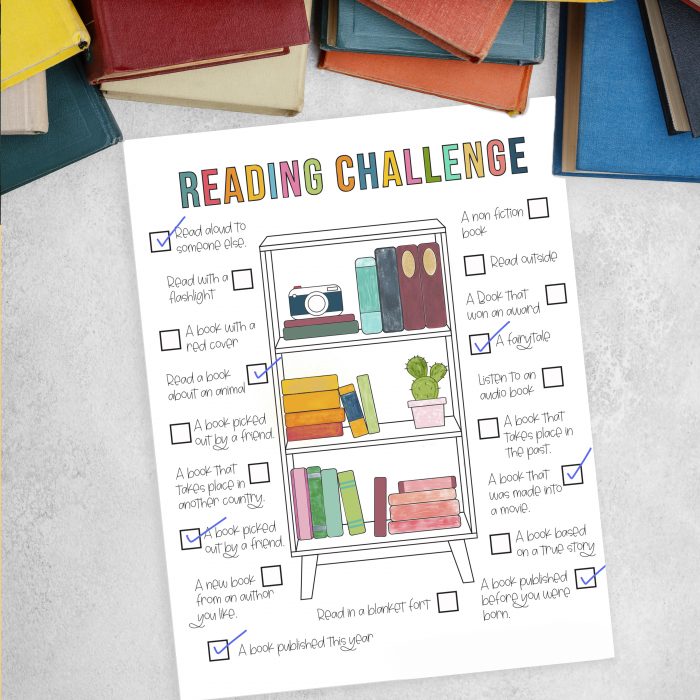 READING CHALLENGES SUGGESTED ACTIVITIES:
A book with a red cover
A non-fiction book
A fairytale
A book recommended by a friend
A Book published this year
An award winning book
A book published the year you were born
MORE READING AND BOOK ACTIVITIES
As always, I am joining with my creative friends to share our #totallyfreeprintable and this month is all about reading and books! Check out all the great projects and fun.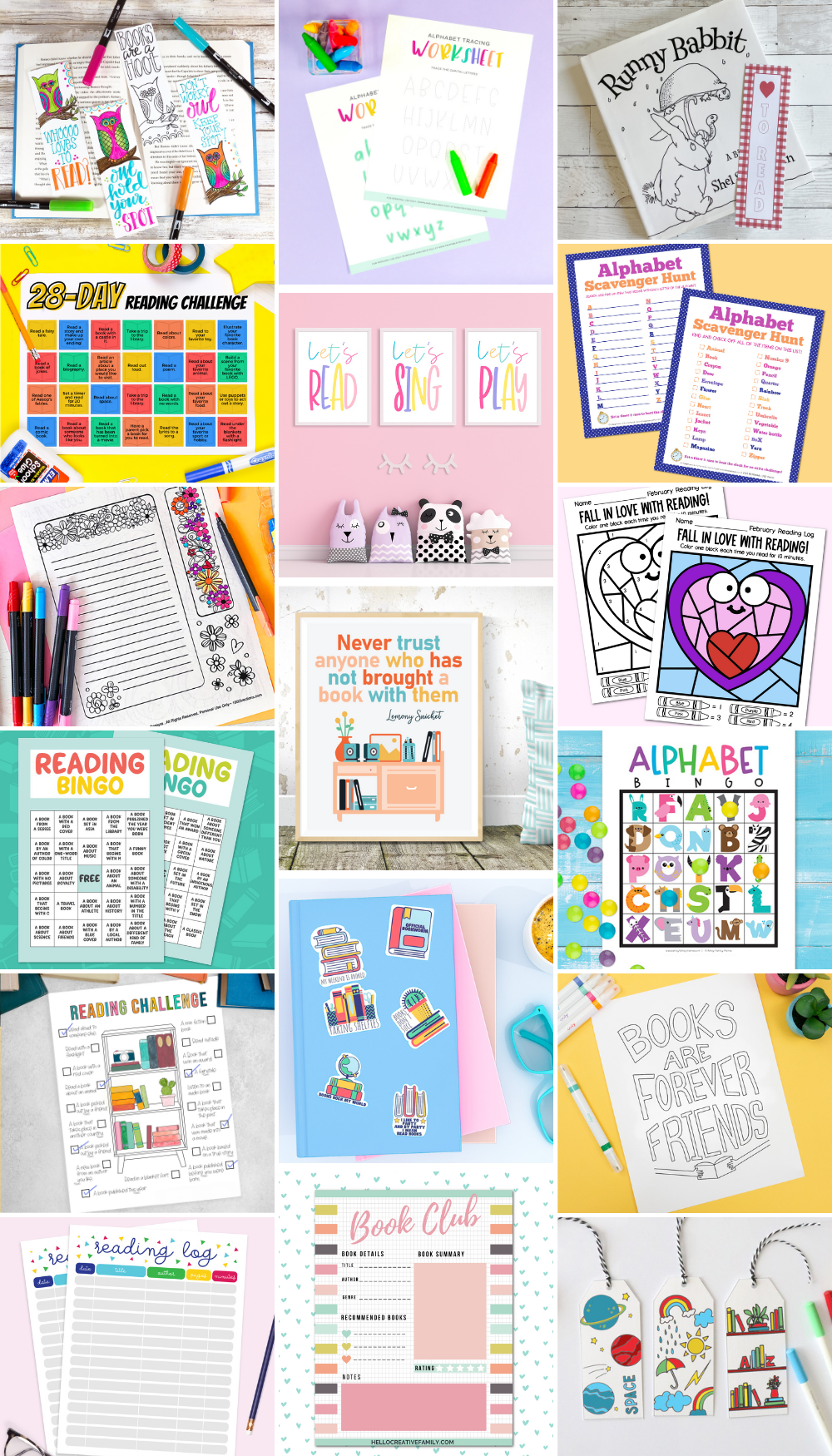 DOWNLOAD PRINTABLE READING LOG FOR KIDS
Using the link below you can download the printable reading log to use for your summer reading challenge. Simply save a copy to your computer, print it out and you're ready to go!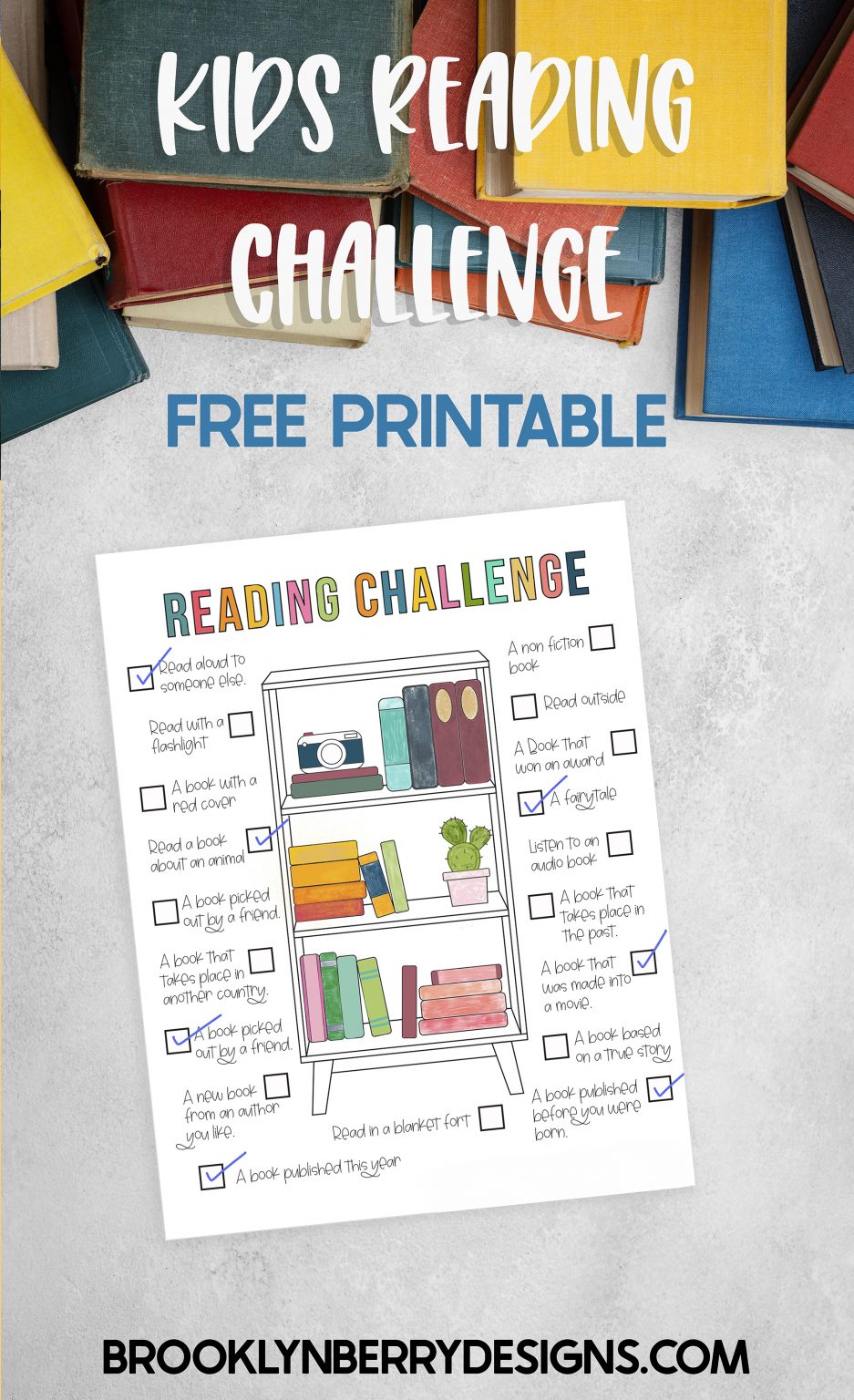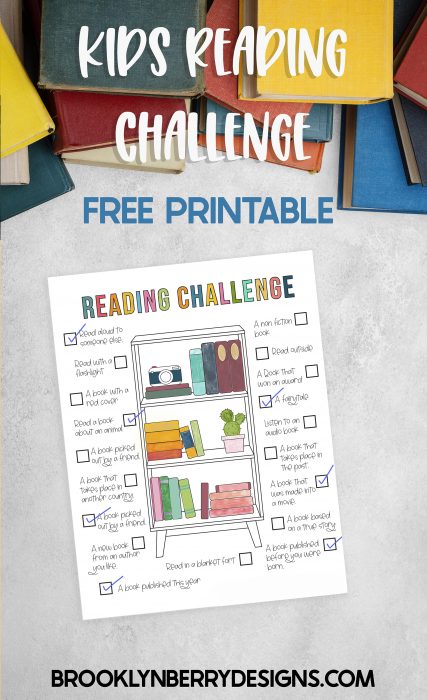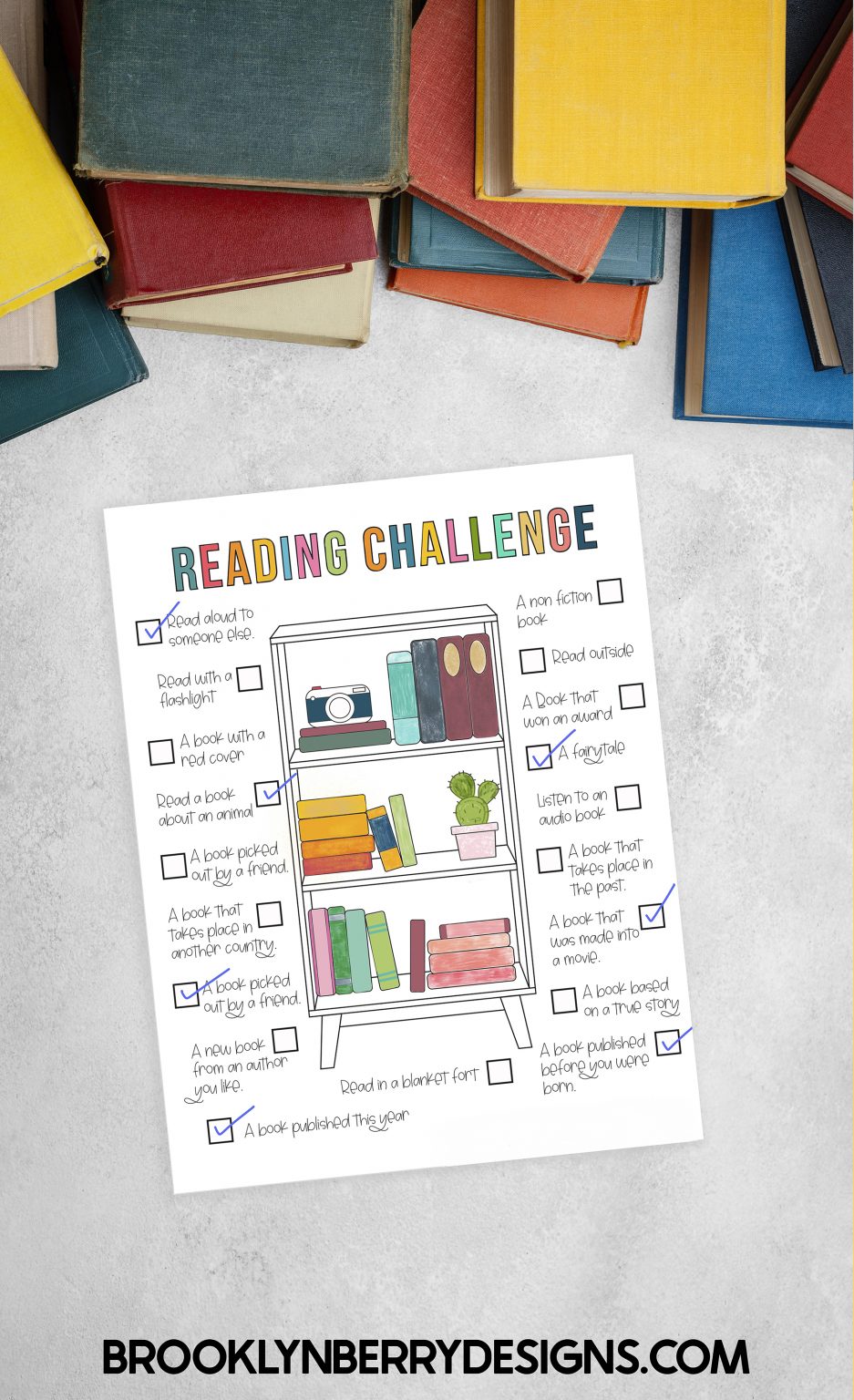 Looking For A Crafty Friend?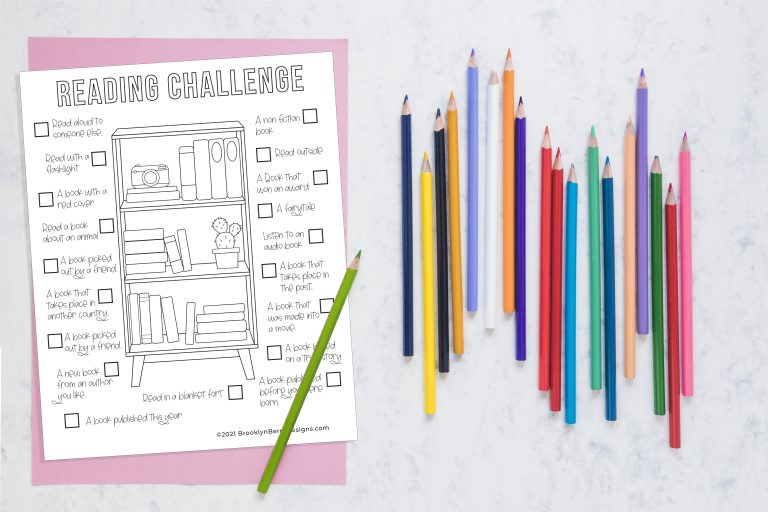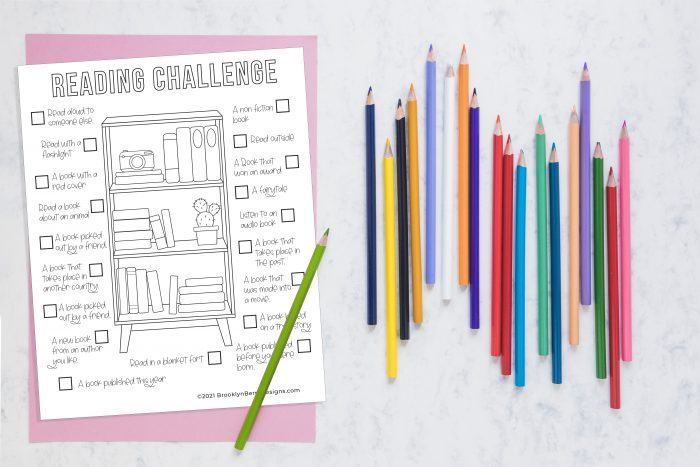 GET THE KIDS READING CHALLENGE:
Enter your information below and I will send the link to download straight to your inbox. As usual, this free printable is for personal use only. Please do not share it with anyone, but share the link to this post instead.