Have a reluctant reader at home? Chances are, they just haven't found something that is fun and engaging enough for them to want to read, and this list of the best comics for kids may have just what you're looking for.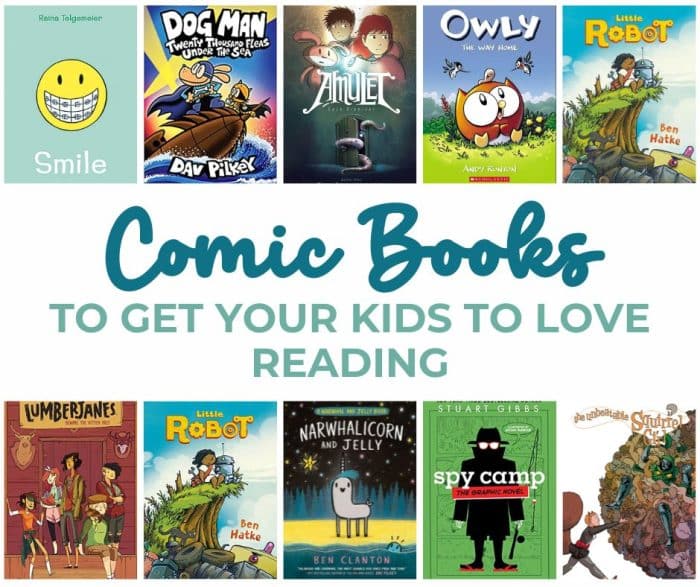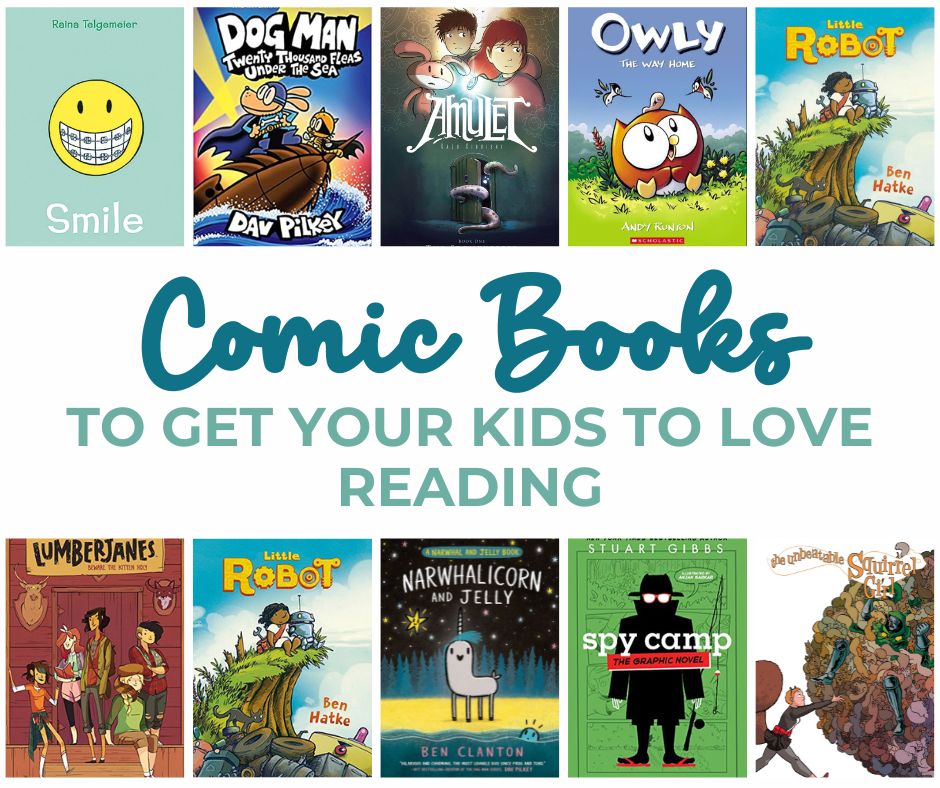 By now, the Avengers are familiar household characters due to the success of their blockbuster movies. But it all started over 100 years ago with Olympian-inspired heroes delivering entertainment and laughs via pen and paper.
Where it's easy to overlook kids' comics when snuggling to sit and read the best books for kids at bedtime, comics actually play a critical role in early childhood development and kickstart a lifelong love of reading.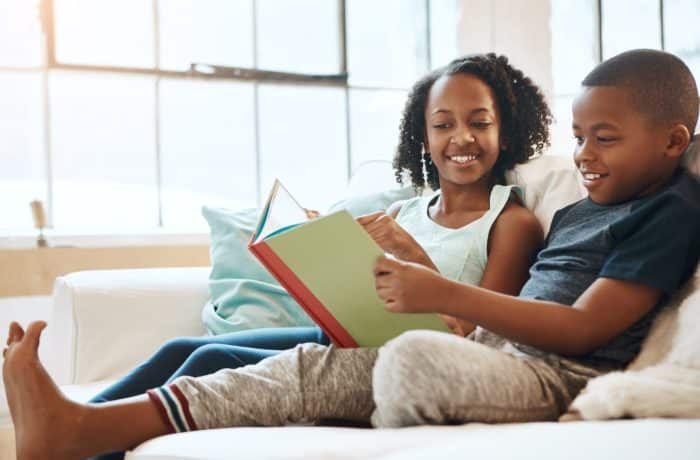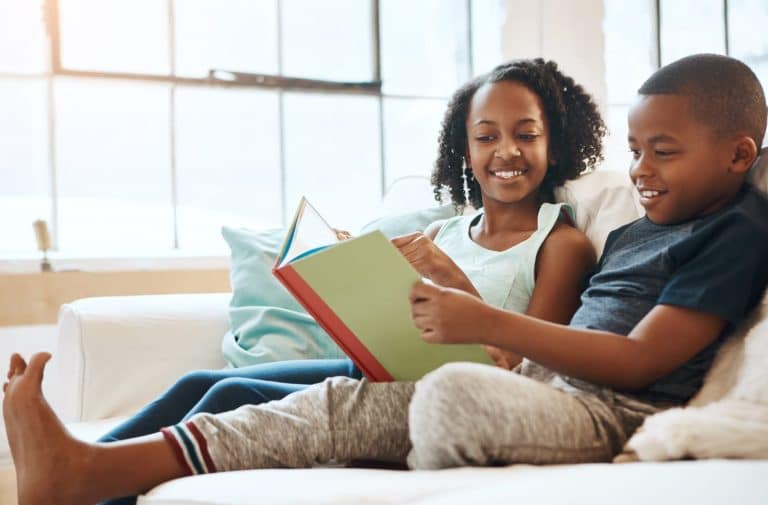 How Comics Help Empower Young Minds
Comics help teach young readers critical thinking skills by adding illustrations to words and actions. These visual cues, along with the space, called the gutter, between each panel, allow the mind to process the story and fill in the blanks, which can teach young readers empathy, vocabulary, and language skills while keeping them engaged and building self-confidence.
Not only are comic books fun, but they can be an excellent gateway for teaching important lessons, morals, and historical moments in ways a textbook can't deliver.
As Joe Murray, owner of Captain Blue Hen Comics, says, "It's like Flintstones Vitamins — kids won't take medicine unless they think it's candy. Kids are reluctant to read, but they think comics are candy." So not only will encouraging young reachers to learn to read by using comics, but it will also keep them engaged and excited to read.
Top 10 Comic Books for Kids
These fun stories, which run from award-winning graphic novels to silly adventures, are perfect for getting reluctant readers to enjoy reading and leading them into chapter books with ease. These stories are perfect for elementary school early readers and up, with notes on the age range and themes.
Age range: 4-7
An Eisner-winning graphic novel tells the beautiful and heartwarming story of a young girl who befriends a lost robot, embarking on a journey of self discovery and adventure. The enchanting narrative, coupled with its charming artwork, amuses kids with a great introduction to exploring friendship, technology, and personal growth themes.
"Owly" by Andy Runton
Age range: 5-10*
A heartwarming and unique graphic novel series that uses wordless storytelling to chronicle the adventures of Owly, a kind, curious owl, and his various friends. The expressive illustrations encourage young readers to explore the themes of friendship, nature, and kindness while developing their visual literacy and nurturing their love for reading through the power of visual storytelling.
*This book is suggested for children from kindergarten up. Still, because it has no words, and is a powerful tool focusing solely on visual cues and the reader's imagination, we recommend it to any age level with a parent to help navigate Owly's adventures.
"Hilda" by Luke Pearson
Age range: 6-10
A whimsical and enchanting series of six graphic novels that follows the adventures of a young girl named Hilda as she befriends mythical creatures and discovers magical worlds. The whimsy images and engrossing storytelling immerse kids in a fantastical universe, inspiring their imaginations with messaging that explores adventure, friendship, and mystery.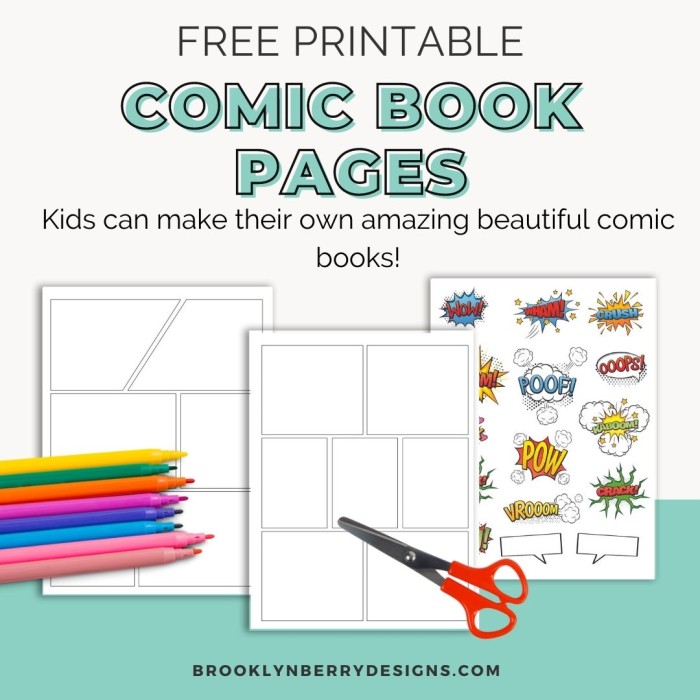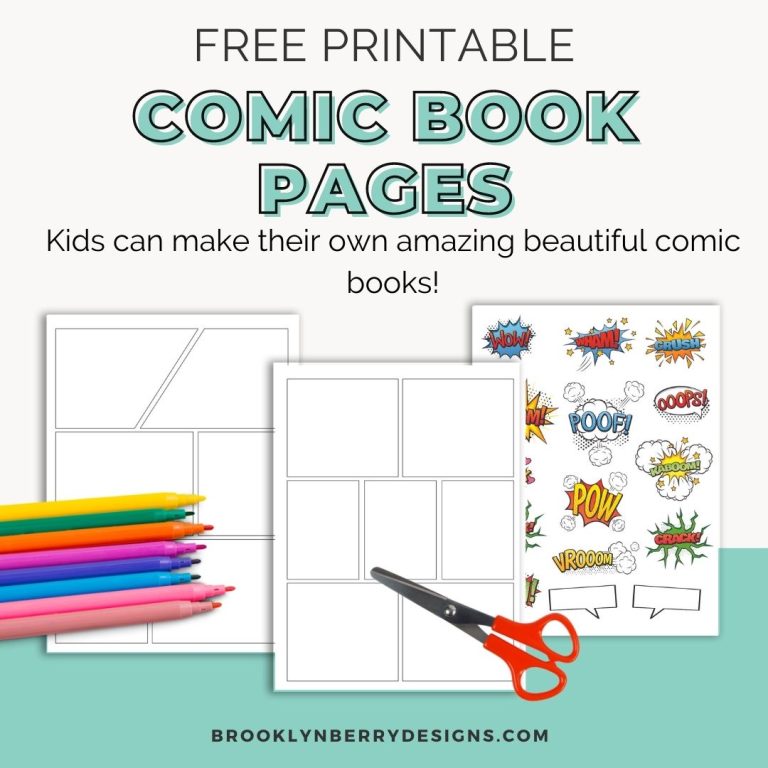 "Dog Man" by Dav Pilkey
Age range: 7-12
A fun comic book series that combines humor and adventure, perfect for grabbing kids' attention. With its lovable part-dog, part-man superhero protagonist, the series entertains and teaches valuable lessons about friendship, empathy, and the importance of doing good in the world. There are currently 11 books in this series. You can check one out of the library every time you go.
"Amulet" by Kazu Kibuishi
Age range: 8-12
This enthralling series of 8 graphic novels immerses kids in a magical world filled with adventure, mystery, and wonder starring 12-year-old Emily and her younger broth Navin. The enchanting storyline and stunning illustrations inspire children to explore themes such as family, courage, and friendship while stimulating their imaginations.
"Bone" by Jeff Smith
Age range: 8-12
This timeless and charming graphic novel series follows the adventures of the three Bone cousins as they navigate a mysterious world filled with humor, fantasy, and friendship. The engaging narrative, memorable characters, and delightful artwork create an immersive experience for young readers and is an ideal gateway to epic fantasy adventures like Tolkien's "The Hobbit."
"Smile" by Raina Telgemeier
Age range: 8-11
It is the first of a two-book series that's a relatable and heartwarming autobiographical graphic novel that captures the challenges and triumphs of growing up, navigating middle school, and finding self-acceptance. The exciting narrative and lively illustrations resonate with kids, offering valuable insights into the complexities of adolescence while fostering empathy using understandable authentic storytelling.
Age range: 8-12
Another by New York Times Bestselling author Hatke, this exciting and imaginative science fiction graphic novel series that follows the adventures of a brave young girl named Zita as she embarks on a quest to save her best friend from an alien abduction. The series captivates everyone with its action-packed storyline, simple visuals, and relatable themes of friendship, courage, and perseverance with a whimsical sense of wonder.
Age range: 10-13
One of our favorite methods for diving into significant historical figures and moments and figures in small bite-sized stories is this engaging graphic novel series that uses humor and action-packed storytelling. These accessible and visually appealing books bring history to life with engaging characters and wit, inspiring curiosity in kids and showing that learning about the past can be both fun and educational.
"Lumberjanes" by Noelle Stevenson, Grace Ellis, Shannon Watters, and Brooke Allen
Age range: 10-14
This vibrant and empowering comic book series follows a group of girls at a supernatural summer camp as they embark on thrilling adventures and solve mysteries. The series champions themes of friendship, courage, and girl power, offering young readers relatable and inspiring role models while nurturing their curiosity and love for reading through imaginative storytelling.
A Few More Fun-for-the-Family Suggestions:
Parents need to know that comics are a lot more than the harmless collection of Archie you found while cleaning out your parent's house. Topically, comics cover everything from classic Batman capers to intense political controversies. While parents need to look at the ratings marked on the covers, usually near the price tag and UPC code, to ensure it's the right fit while they are encouraging kids to read comics. Just like movies, comics are rated for all ages to mature.
Getting to know your local comic book store or attending events like Free Comic Book Day is also a great way to help ensure the comics in your kids' hands are appropriate. Use tools like Comic Shop Locator to find the best comic book stores near you.
Engaging With Young Readers
Take a quick flip through the comic books your kids are reading and use it as an opportunity to open up discussions and reflections about the stories and characters. Ask engaging questions about the plot like:
What was the moral of the story?
What lesson did the hero have to learn?
What could the hero have done differently?
What would you have done differently than the hero?
A love of reading is one of the best tools a child can have in early development and can plant the seed of a lifetime passion for books. Whether enjoying heroes through the ages together or exploring a whole new world, these great comic books for kids are the perfect starting point.
Get links to all my favorite comic books for kids in my Amazon shop!
Save this list by pinning it: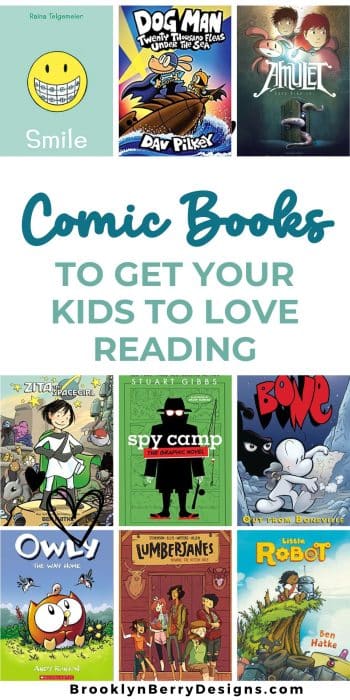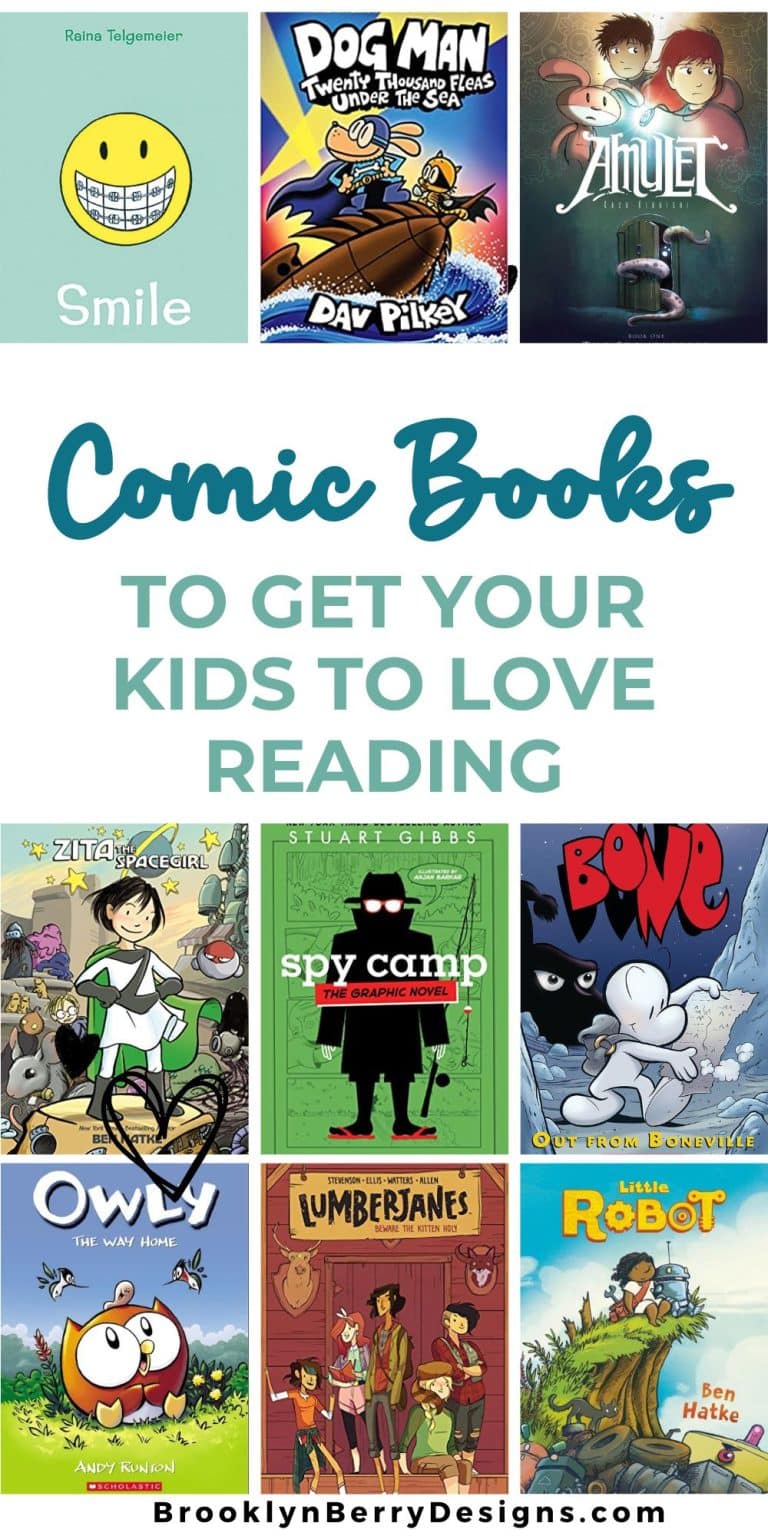 Looking for more activities for kids? Check these out:
Kita Roberts is a world-traveled photographer and content creator writing for GirlCarnivore.com, PasstheSushi.com, and RomanticWeekendGetaways.com. Kita worked in the comic book industry for 11 years, building literacy programs and encouraging young readers.
This article first appeared on Food Drink Life.