Board games are such a great way for families of all ages and groups of all sizes to have fun together. Early readers can play with the whole family with this list of the best board games for 6 year olds.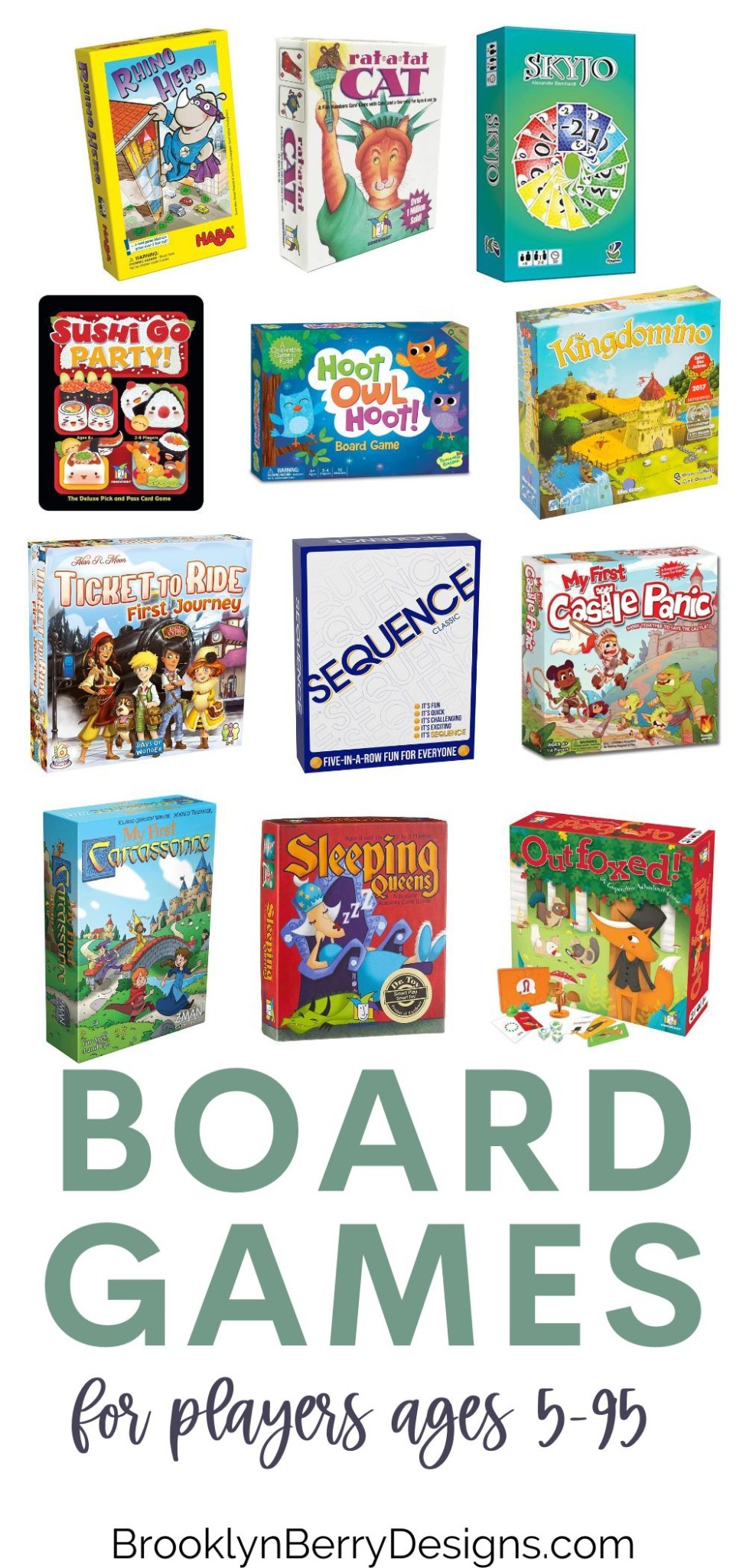 Love For Board Games
The best thing about growing up with a large extended family I pretty much learned to love games before I walked. Many fond memories include playing board games and card games with my cousins, which is my ideal way to spend time with my entire family. The bigger the table, the more players that can be included at a time, the better.
My goal for game time is always fun. I want everyone to have fun and want to play again. If the younger kids want to play, but can't always join on their own we throw them in with a partner to "help." This lets them learn the rules and game play at a smoother pace. If winning is a concern in your family, look out for a cooperative board game. A cooperative board game is one where the players work together as a team. The goal is not to beat the other players, but to cooperate with your other players to reach a common goal.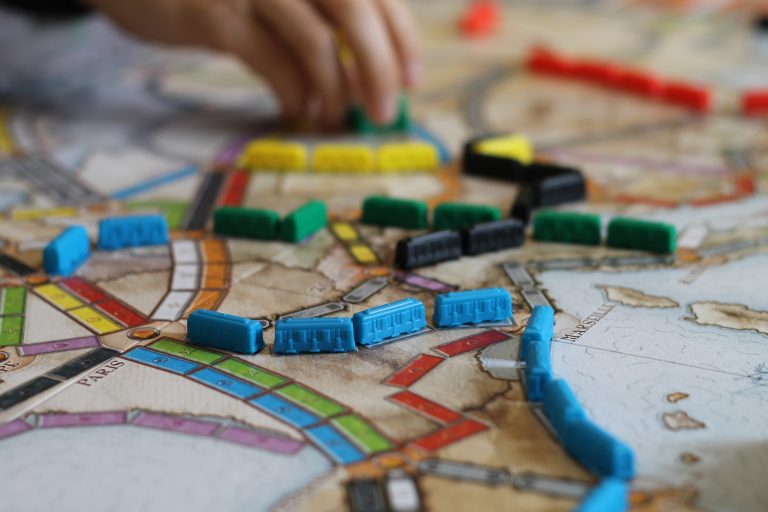 Gameschooling and Homeschooling
One of my favorite things about games is that young kids are learning while they play. Some games teach math skills, others social skills. Either way, they will have so much fun they won't even realize they are learning. There is a great community out there for learning via games, also known as gameschooling. It's really popular in the home school groups, and those are great places to reach out about game suggestions for teaching specific skills.
Family games are the best way to make memories.
The Problem With Family Board Games for Young Players
The biggest problem with games catered to younger kids (looking at you Candy Land) is that they are so boring for everyone else. If the older kids or adults are bored, everyone can tell and the fun is gone. The perfect game is one that all can enjoy. Here are my family's favorite games for elementary-aged kids with little required reading.
Our Favorite Board Games For Kindergarten Kids
Sleeping Queens
This game was one we picked up during quarantine and quickly became a family favorite. The rules are simple but the game doesn't get boring. Bonus – its a quick game taking about 10 minutes.
Get It Here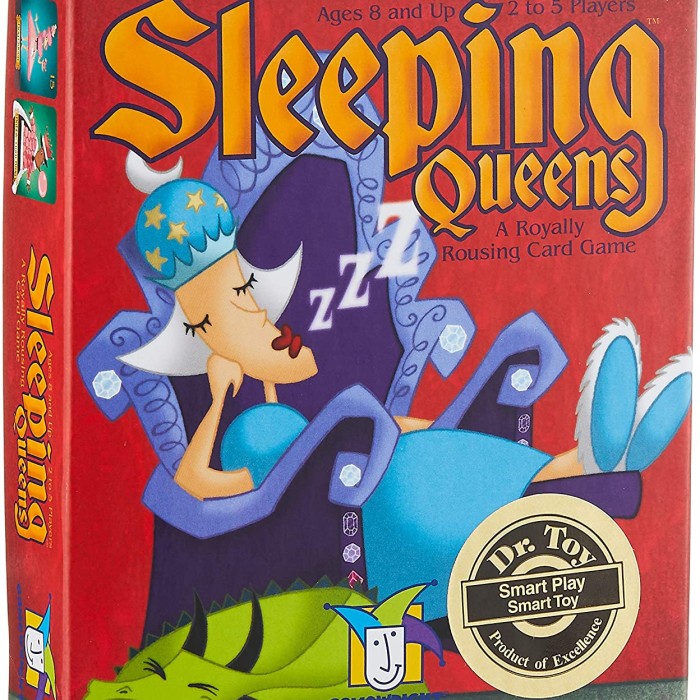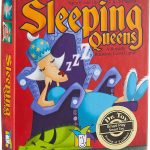 Outfoxed
Outfoxed. Similar to clue, this game wins for being great for younger kids and fun for adults too. A whodunit game to find out which fox stole the pie, try this great cooperative game to get kids working together.
Get It Here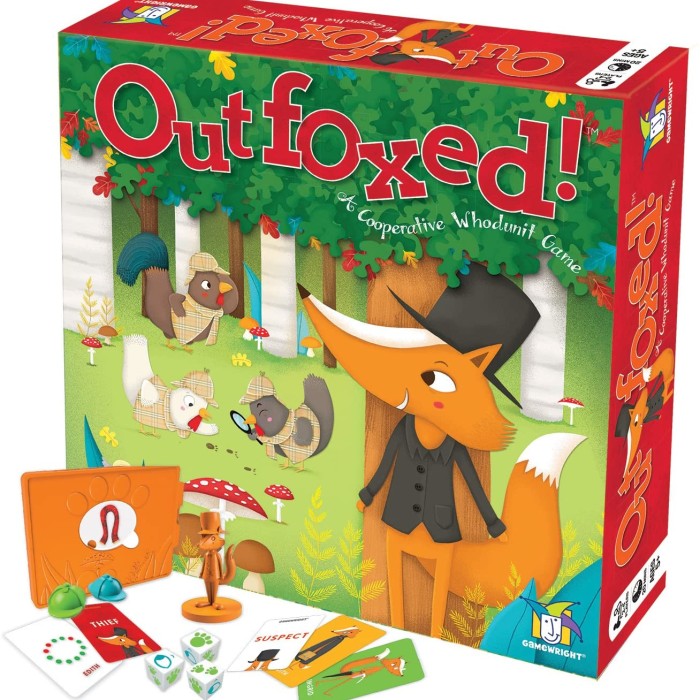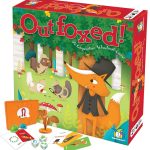 Sushi Go Party
This game is better with at least 3 players. The basic game is great for newer players as its more simple. The Party version includes the original version, but also has expanded options. YOu can change the cards you play with each time if you want to mix it up. There are so many different ways to play it.
Get It Here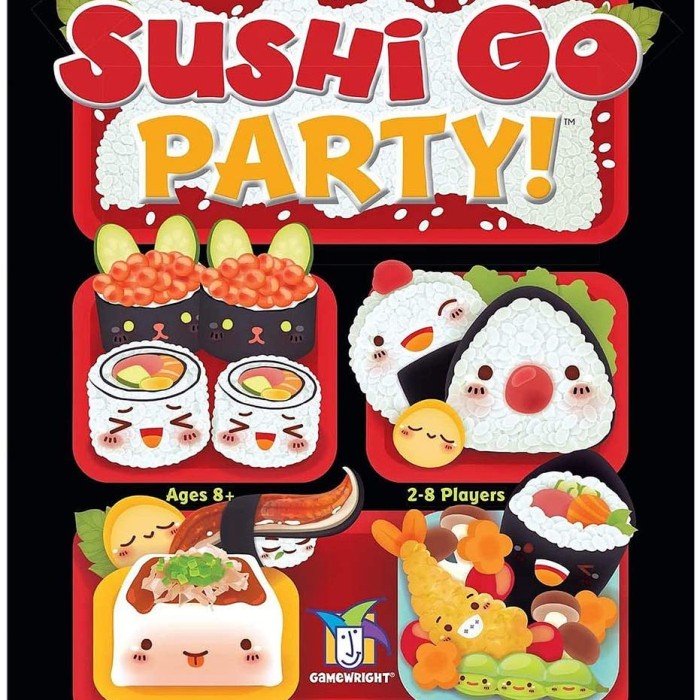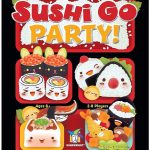 Rat A Tat Cat
a simple card game that helps with basic addition skills.
Get It Here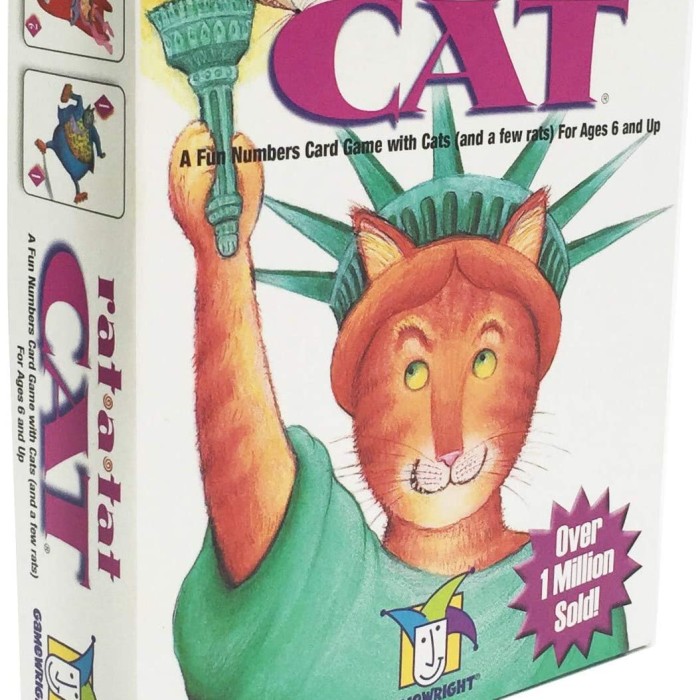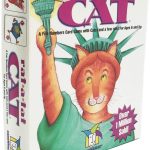 Skyjo
This is a family favorite that everyone enjoys. Its similar to the card game golf (if you grew up playing that). The best part about this game is that there isn't a lot of rules to learn and there isn't a ton of skill required. We really get into the reactions with Yikes! and Wahoo! and the kids love it.
Get It Here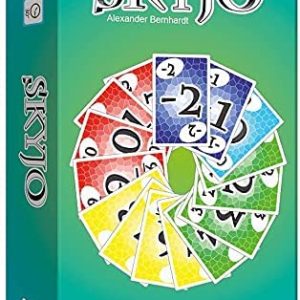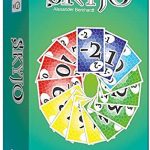 Catan Junior
This is another top 5 favorite with a version specifically for young children. The junior version is designed for early readers and has been claimed as the best junior adaption of a board game EVER. Catan can be a competitive game, especially when playing with older siblings. In my opinion, this is the best game for a group with a really wide range of ages. There are a few different ways that a player could win, which is often a surprise until the end. The end of the game is often a surprise which makes for a great game as players don't know who is the closest to winning.
Get It Here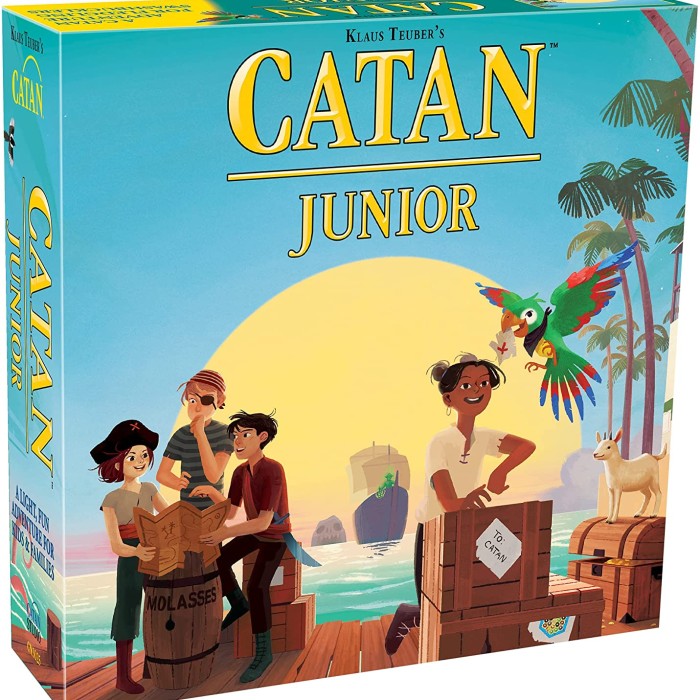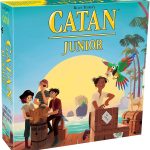 First Carcassonne
First Carcassonne and Carcassonne. Enjoyable for just 2 players, but can be played with more. The regular Carcassone game works for younger kids, just take out a lot of the tiles so the game is shorter.
Get It Here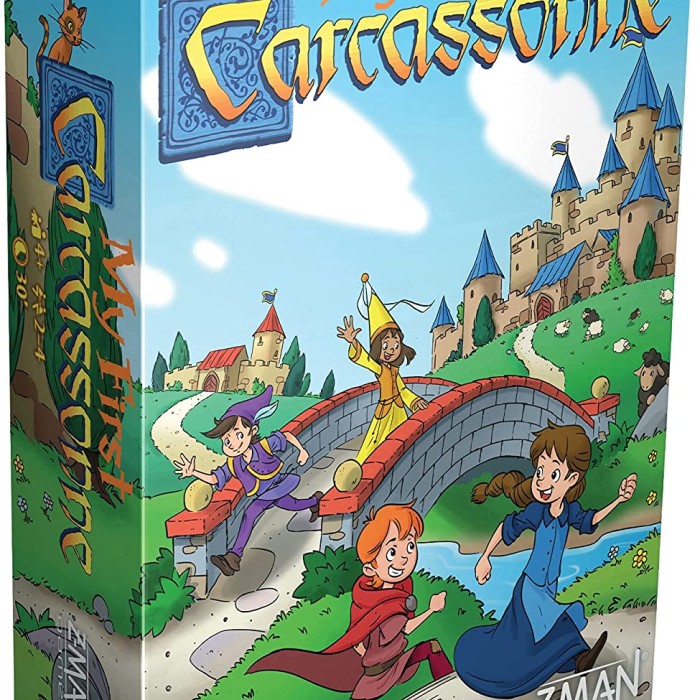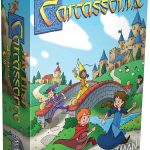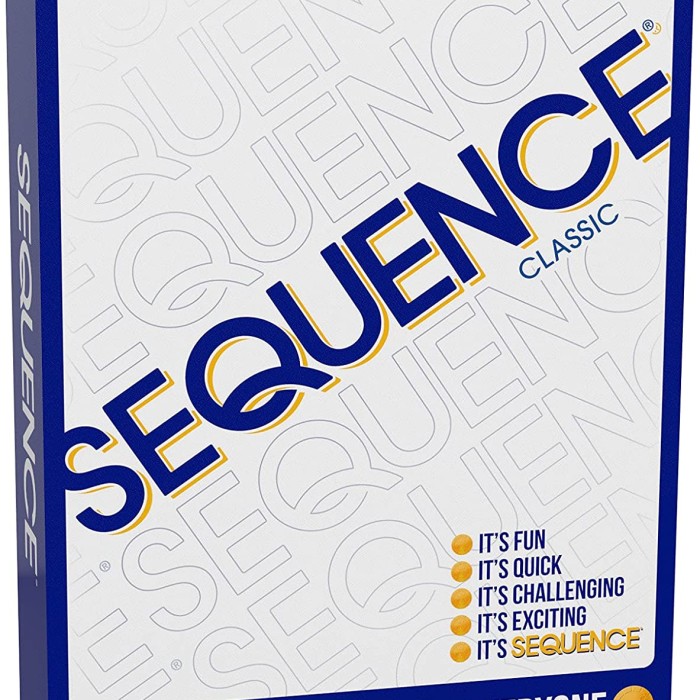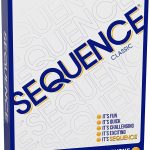 Sequence
This classic game is one I played as a child. It is a popular game for younger players as there is no reading involved. Players can place their token on the playing board if they have a card in their hand that matches it exactly. The first person (or team) to get 5 in a row wins! There is a bit of a twist in that the two types of Jack cards can either remove another player's token or act as a wild card. There is a kids version of this game as well, but we have never played it. The basic game is simple enough as it is!
Ticket To Ride First Journey
Train cards of different colors are collected to build sections of train tracks connecting two cities. Claim the train routes to connect different cities across North America. What a fun way to learn geography and develop strategy skills with Ticket To Ride: First Journey. There is an entire series of family board games and all have been popular games at our house. Once they have mastered this game, the New York edition is another version with simple rules. For the most intricate rules, the Europe version is the biggest win with the teens and adults. The end of the game has lots of opportunities for math skills and learning strategies.
Get It Now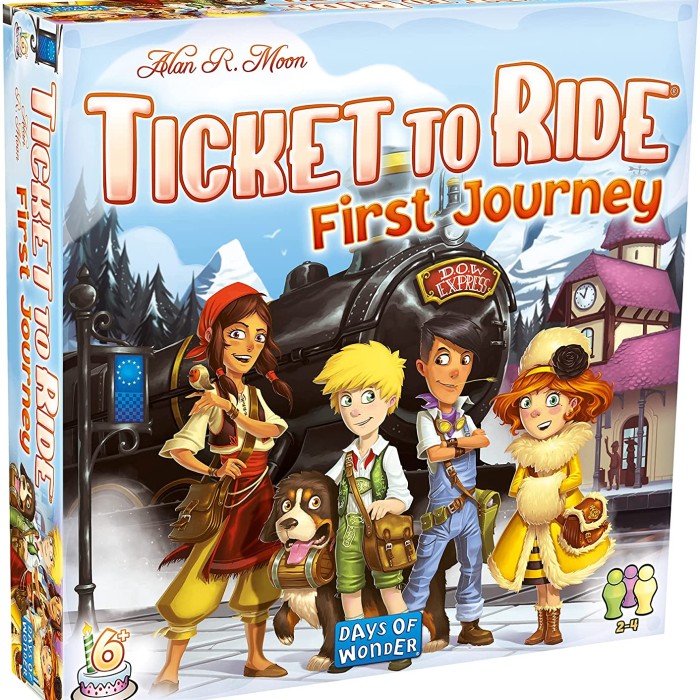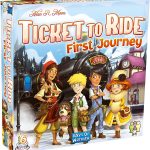 First Castle Panic
First Castle Panic and Castle Panic– The Easy (kids) version is great for an easy, quick, and cooperative game. This age is a bit tricky if the kids version is too easy vs the regular version of a game. You could always stick with the original and take away some of the monster tokens to make the regular version a bit shorter.
Get It Here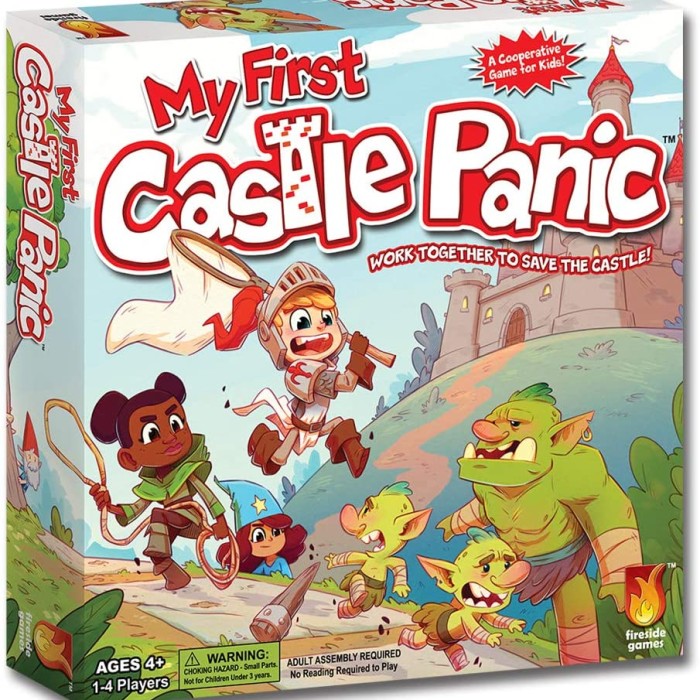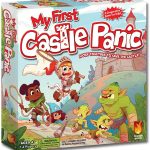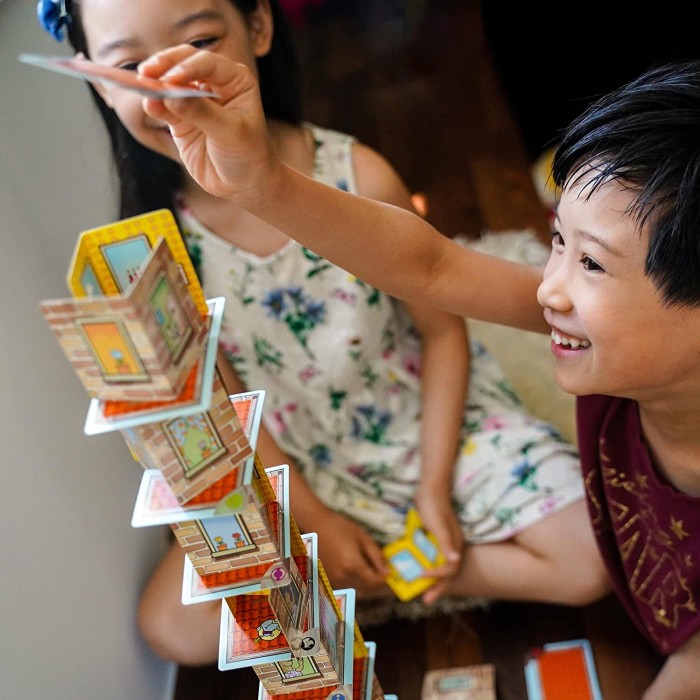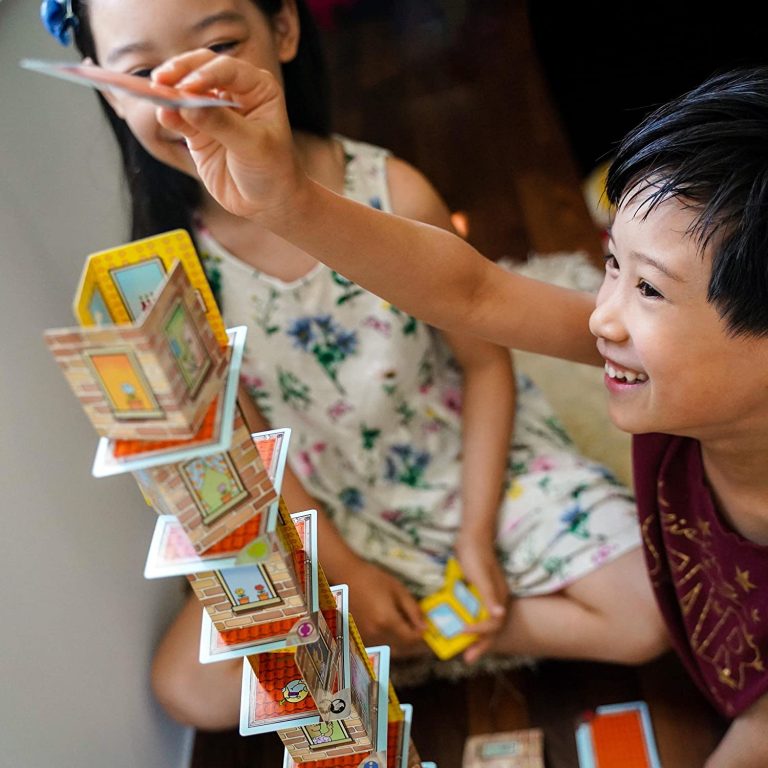 Rhino Hero
Its like uno meets Jenga It's one of our standard camping games! to help pincer grip and fine motor skills. My kids will play it even alone as a competition to see how high they can go.
Get It Here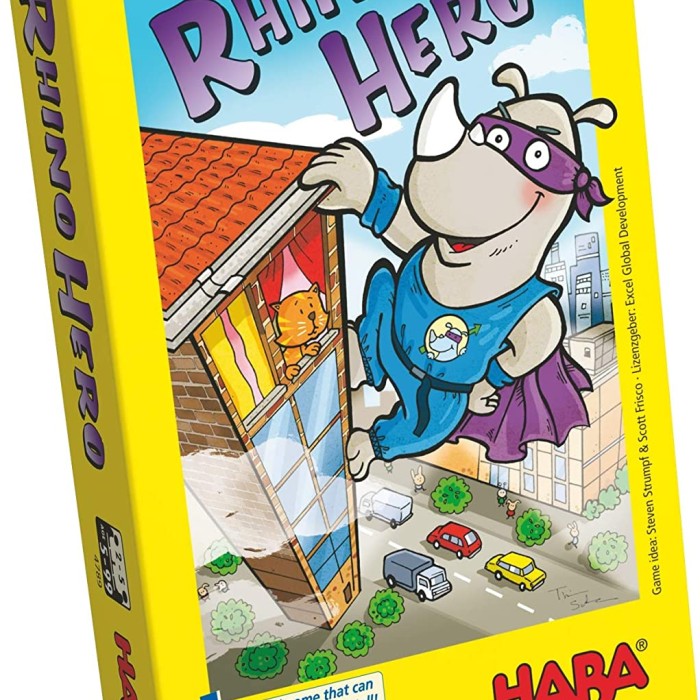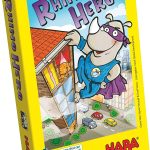 Hoot Owl Hoot
Hoot owl hoot – players work together to move all the owls back to the nest before sunrise. I would say this is a beginner game that can be started at 3 or 4 years old, but a 6-year-old would enjoy as well. Simple, quick, and fun.
Get It Here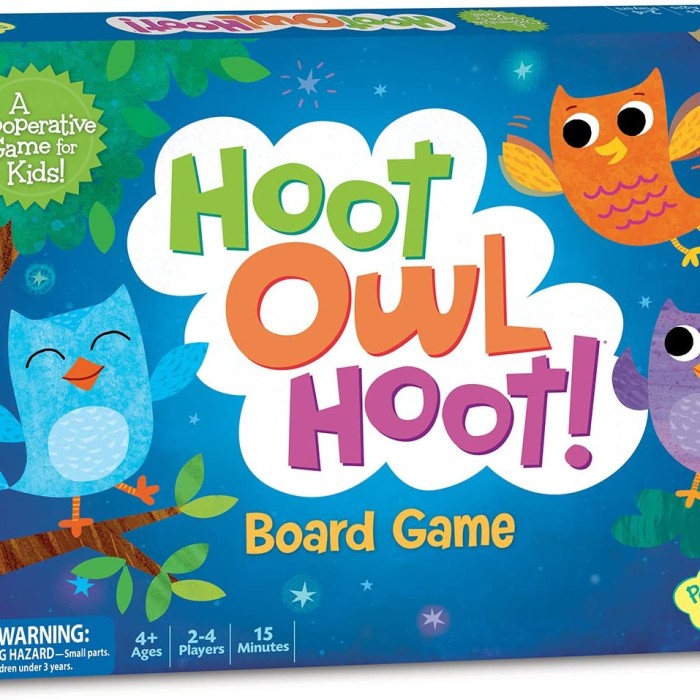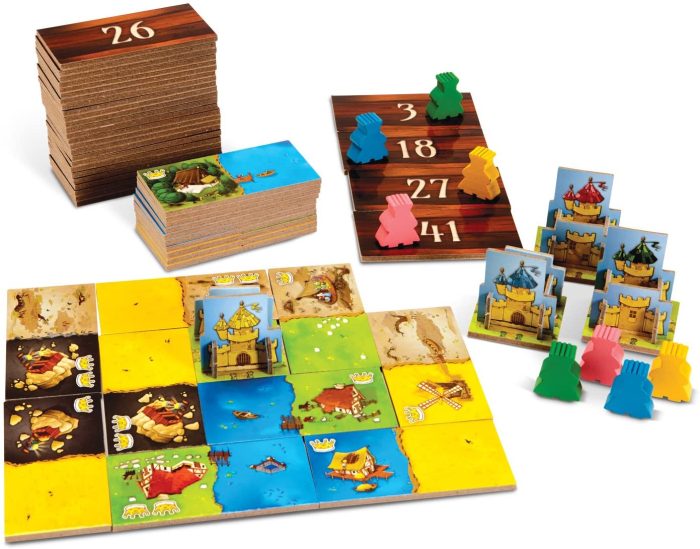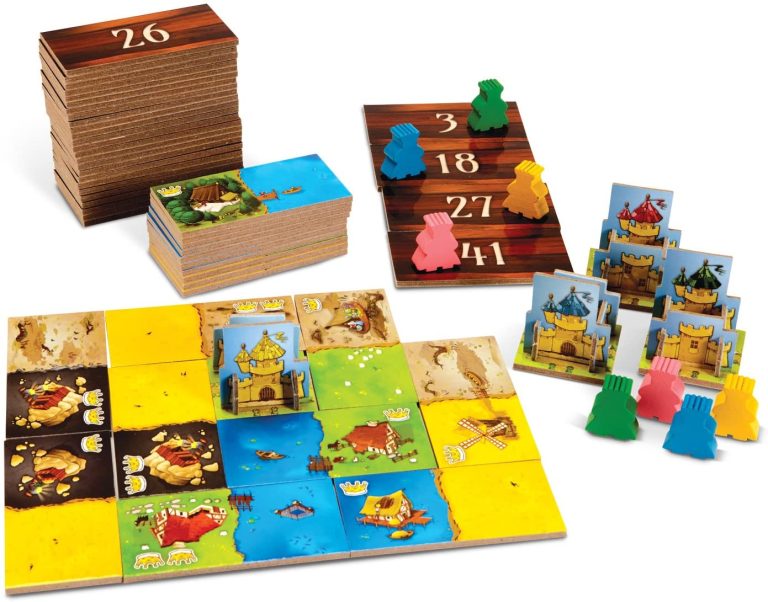 Kingdomino
Similar to Catan but easier for kids. Everyone agrees that it its easy to learn, and easy to teach others to play as well. While its simple to play, there is some strategy and thinking involved. Kids can practice basic multiplication for scoring.
Get It Here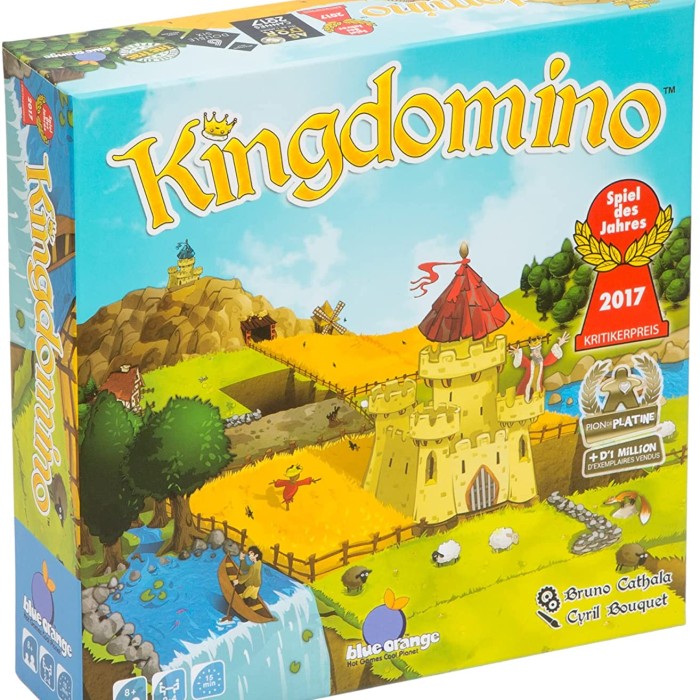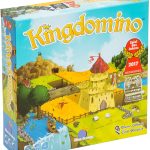 On my list of games to try:
Tiny Towns
Piratoons
Space Base
Azul
Munchkin
5 Minute Marvel
Guess Who
Sum Swamp
Zeus on the Loose
My First Bananagrams
Sight Word Swat
princess hero
slamwich
blink
clumsy thief
Money Bags
Couch Skeletons – for early math fact practice
Dinosaur Tea Party
Block Happy
Cloaked Cats
Dungeon Mayhem
Super Tooth
Trash Pandas
Super Mega Lucky Box
Stone Age
Evolution
Coup
5 Minute Dungeon
Machi Koro
More Game Ideas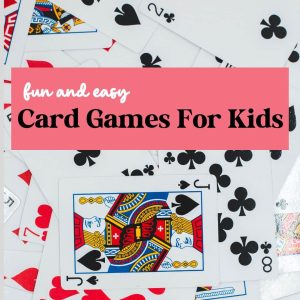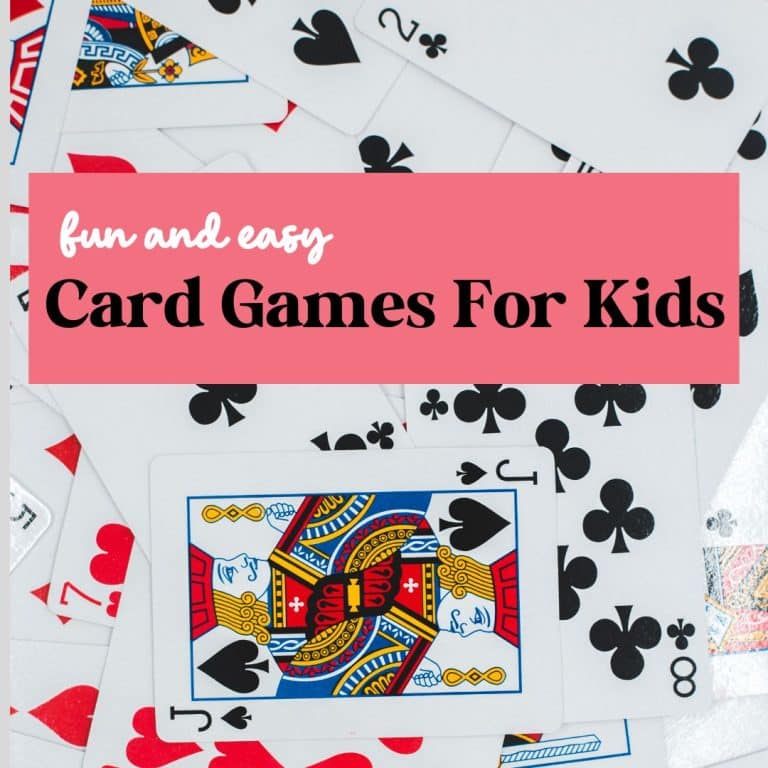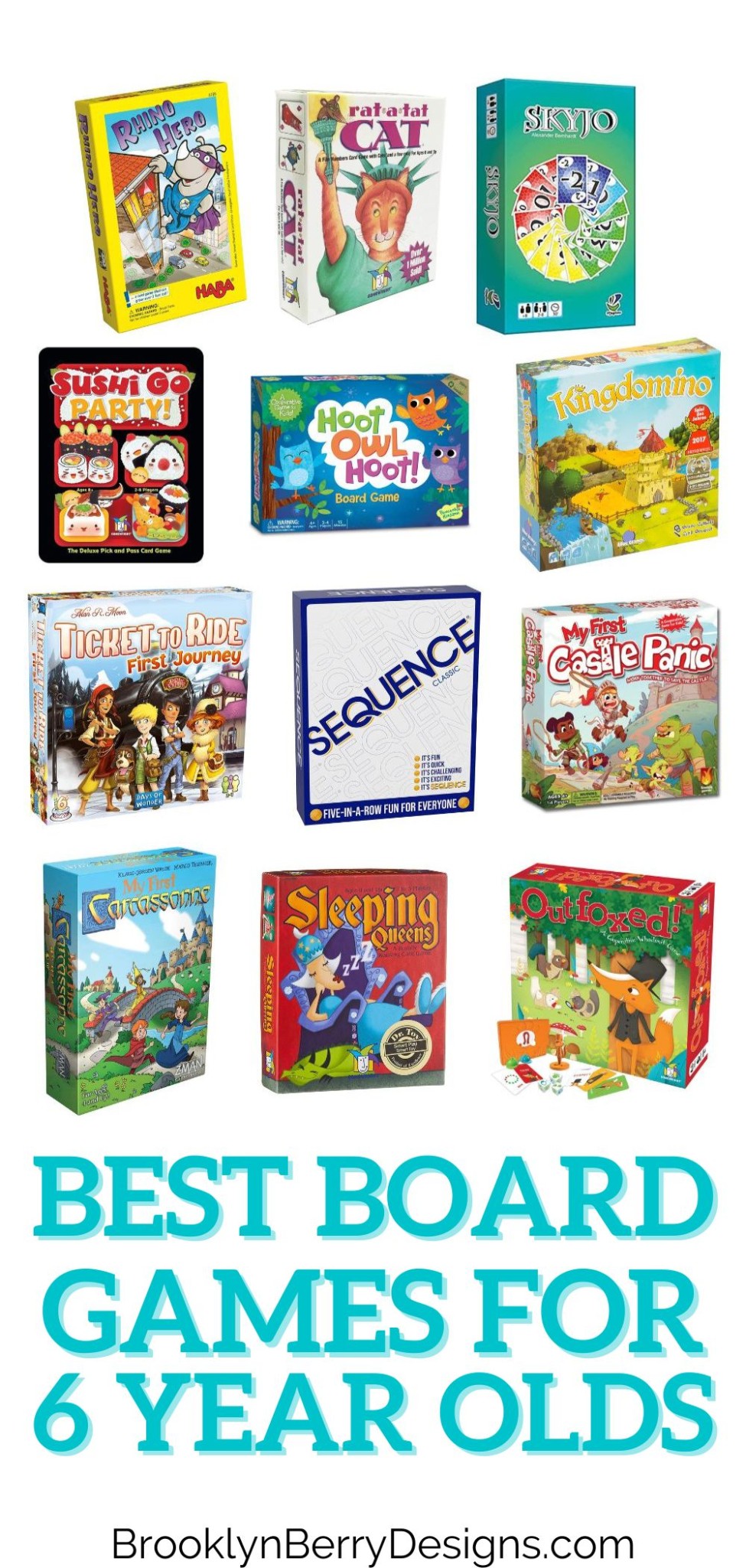 Looking to see if you will like a game? There is a cool site called Board Game Arena where you can test out board games for free. Its a great option to play a game and see if its a good fit for your family game night before investing the money.