Celebrate the holidays in your own way, decorating with this free Friendsgiving SVG. Friendsgiving – Less drama, more fun! Keep reading to the end of this post for the free svg to download and make your own!
The holidays are a bit different this year, and I love the way we are all embracing new traditions, or celebrating in a unique way. If you can't gather with your loved ones this year, gather those you can and celebrate your own way – try out Friendsgiving! Gather your your people (physically or virtually) and enjoy the company while eating whatever great food you enjoy.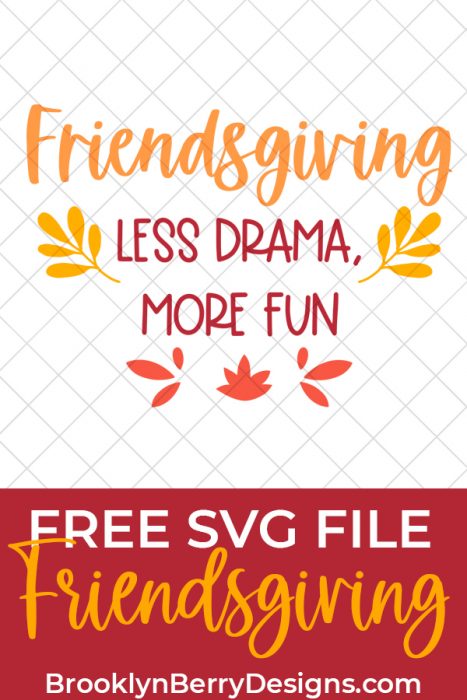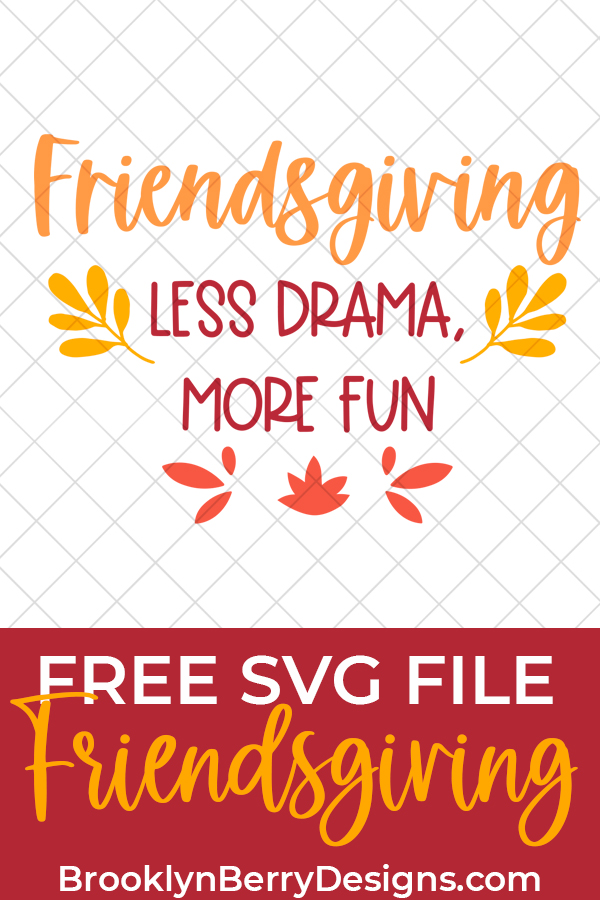 What is Friendsgiving?
Friendsgiving is literally the combination of friends and thanksgiving. It's coming together with friends who are loved like family to celebrate a less stressful dinner. It can be in place of, or in addition to, a traditional thanksgiving.
Watching reruns of Friends episodes may remind you of their first thanksgiving show. Each character had their own reasons for not wanting to go home for the holidays, and it ends with them all toasting to a "lousy Christmas and a Crappy New Year".
Friendsgiving Rules
There are no rules! The style is to be informal and eclectic. Typically friends are asked to bring a dish to share, potluck style. You could do desert only, asking everyone to bring a pie? The whole point is to eat your favorite dishes and avoid the weird uncle you are usually forced to sit and talk to.
Personally, I think the silly, tacky, or sarcastic the better. Which is why I decided to make friendsgiving shirts for everyone – I designed this Friendsgiving SVG that tells it like it is. Friendsgiving – less drama, more fun! I have it shown here on a shirt, but it would also look adorable ironed on to paper napkins, or a table runner!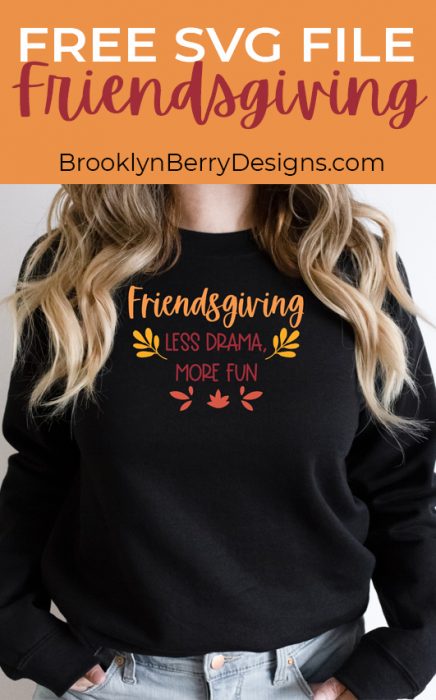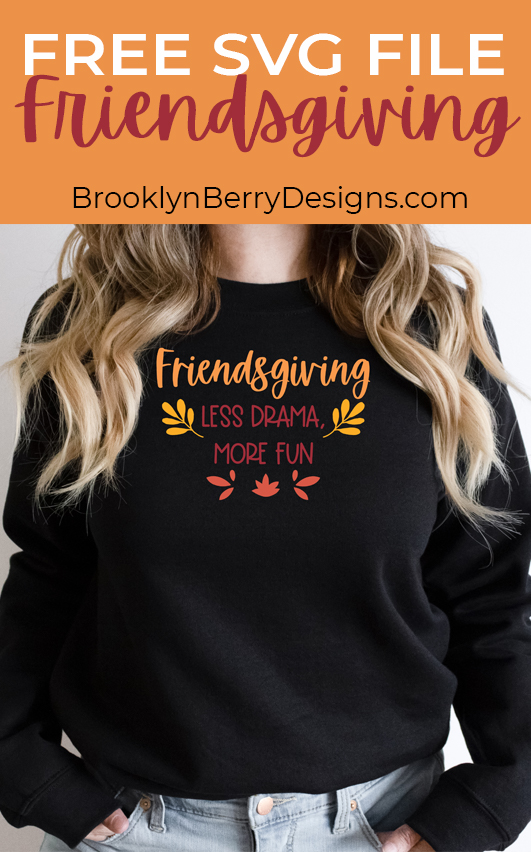 Supplies Needed To Iron On:
Tips For Iron On Vinyl Projects:
Upload the free svg file to your cutting machine software (Cricut Design Space, Silhouette Design Studio, etc). Size the design to fit your shirt or totebag.
Remember to MORROR the design before cutting.
Shiny side goes DOWN on the cutting mat.
Weed away the vinyl that isn'y part of your design.
If using the Cricut EasyPress check out the Recommended Settings based on the materials you are using.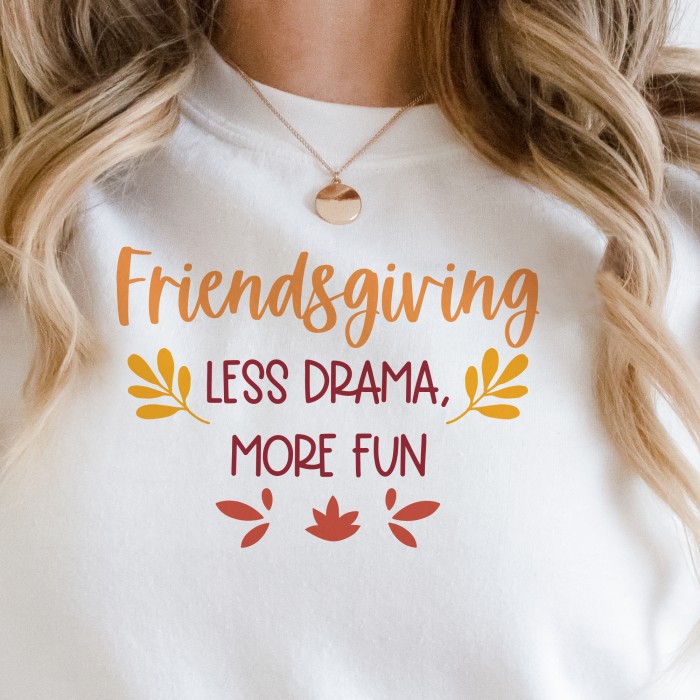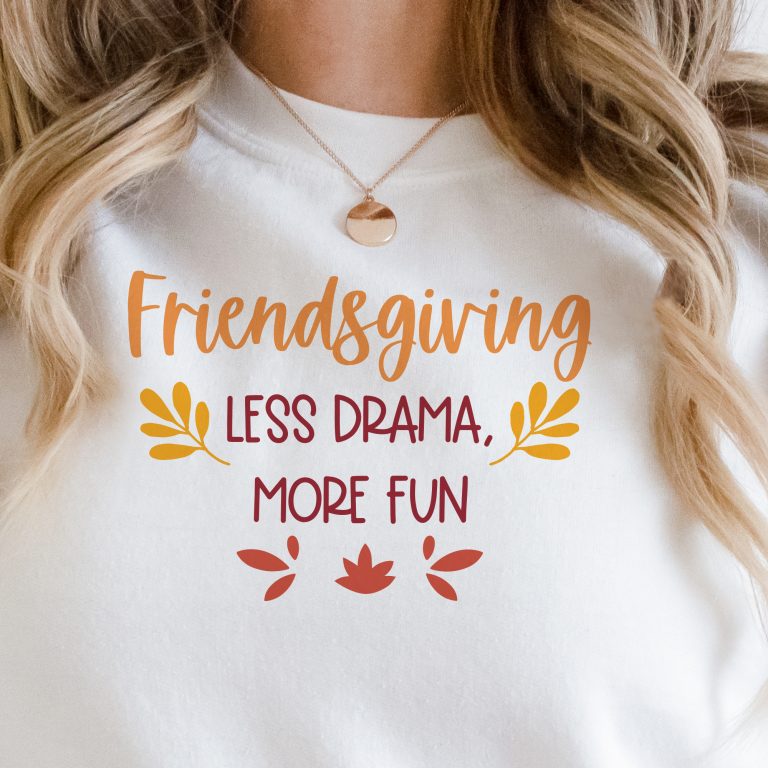 Design Space Tutorials
Vinyl Tutorials
Iron On Vinyl Tutorials
Latest Posts: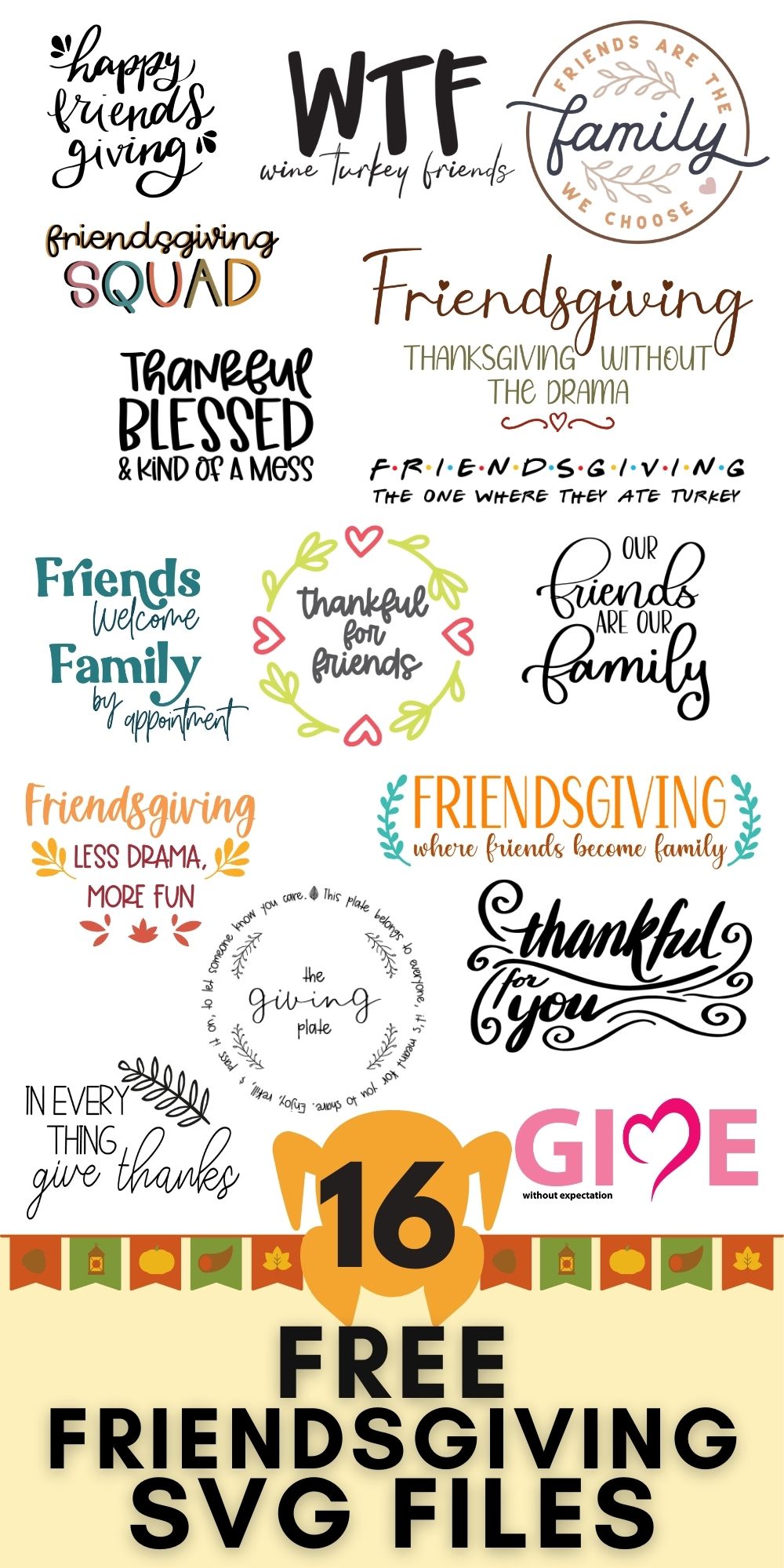 Links to more FREE Friendsgiving SVG
As a friendsgiving special, I am joining with my blog friends to share a whole group of fun Friendsgiving designs.
Please click each link to head to the site and blog post that contains the FREE SVG file. Each blog is slightly different, but I can assure you that all of these designers offer quality and amazing SVG files! You'll definitely want to follow them!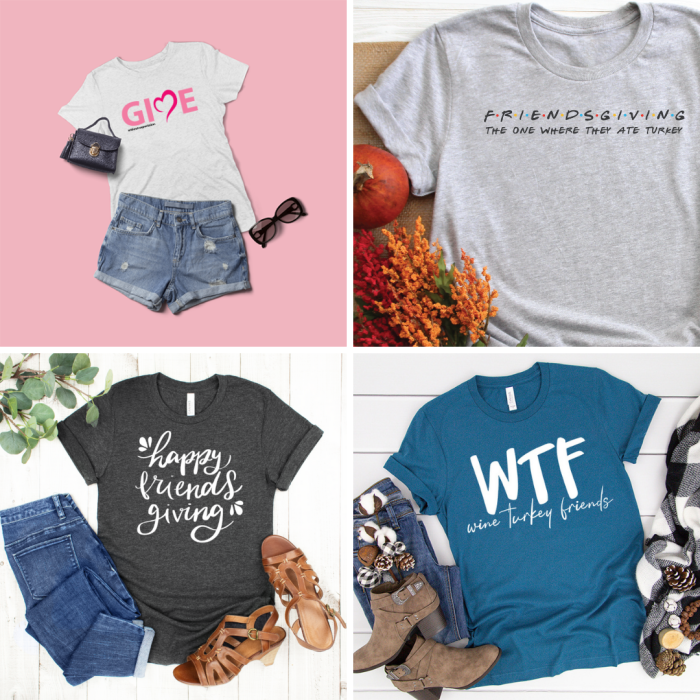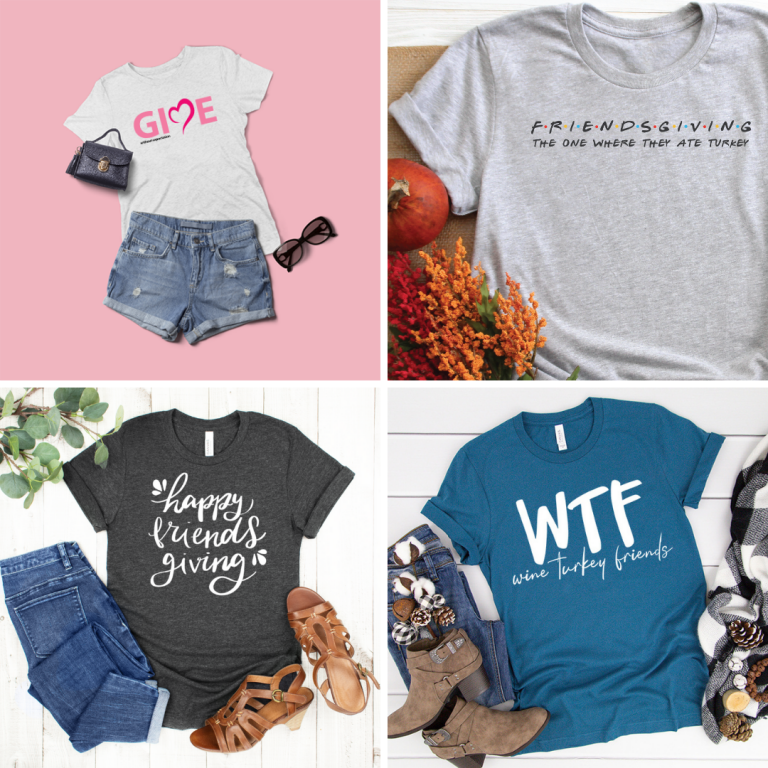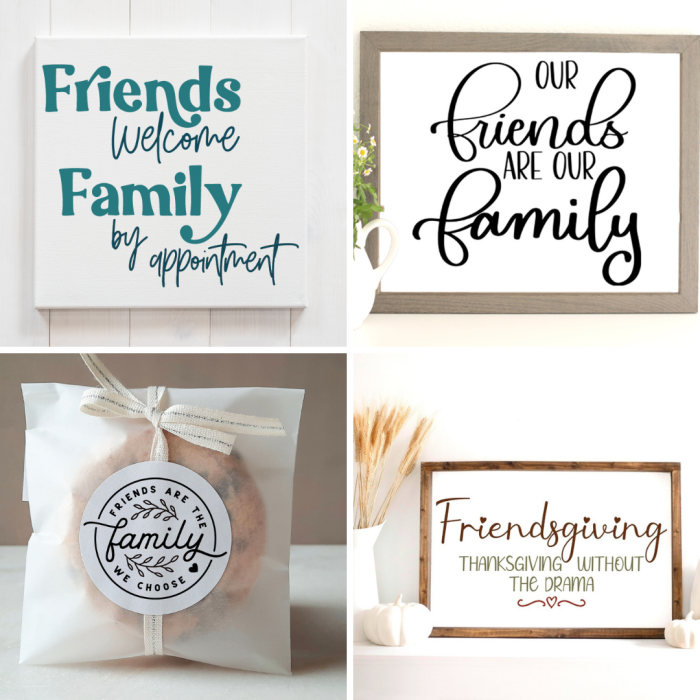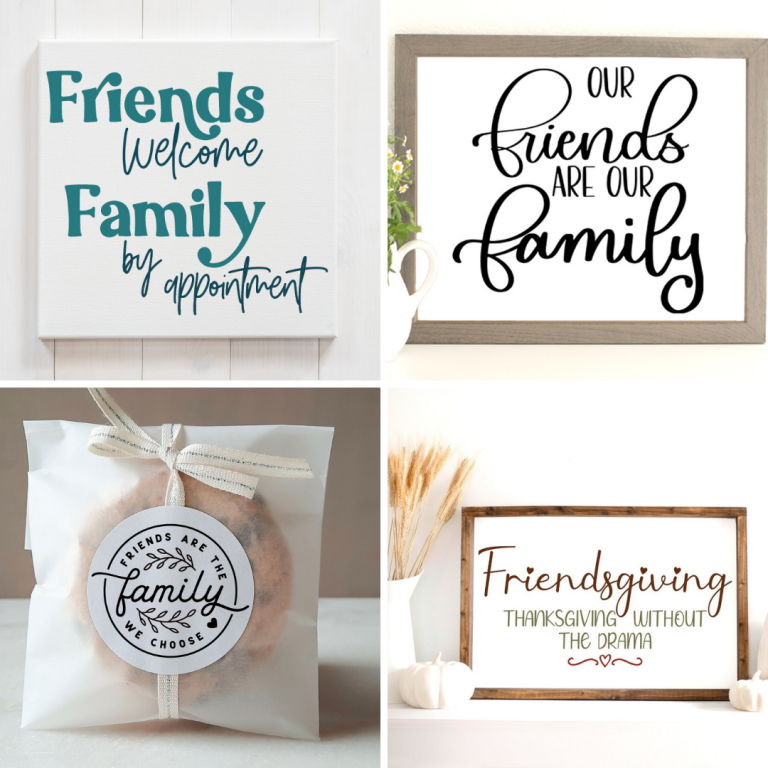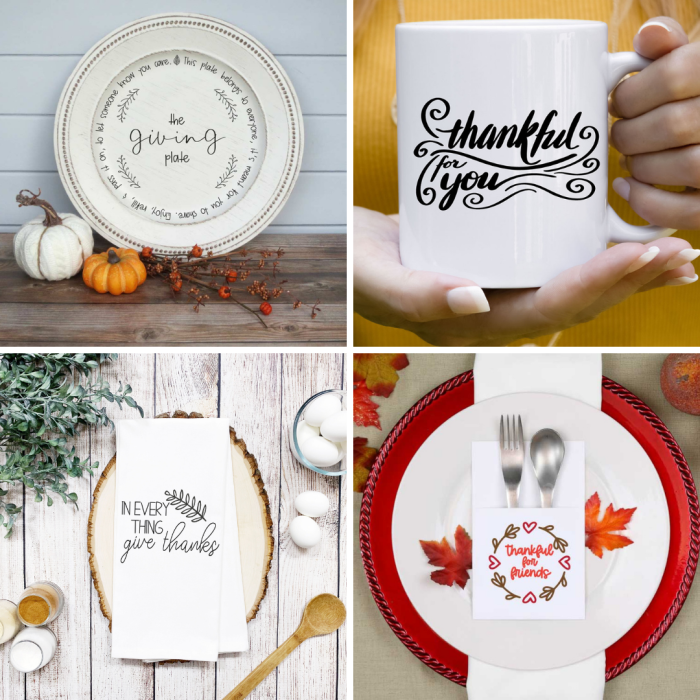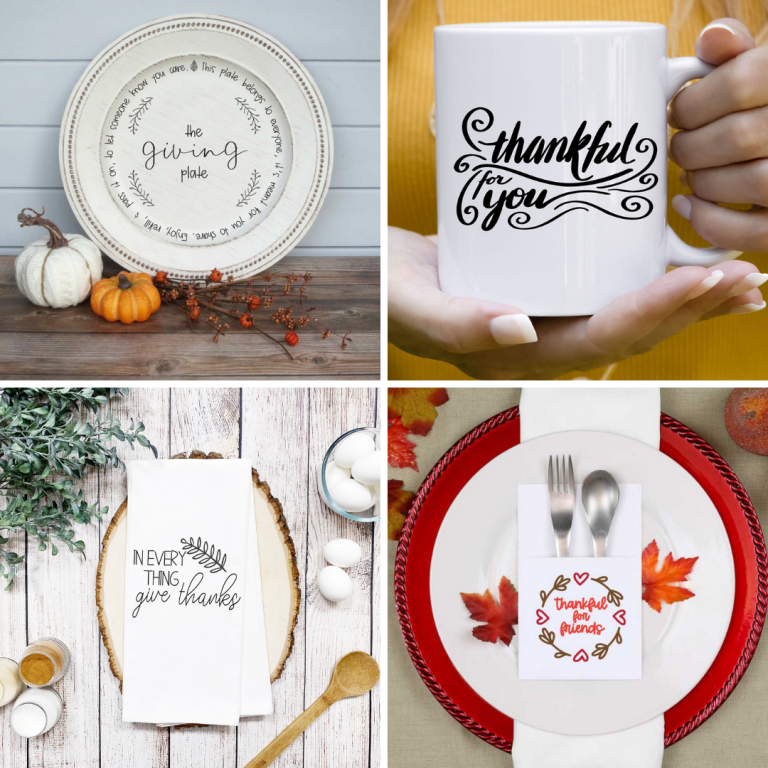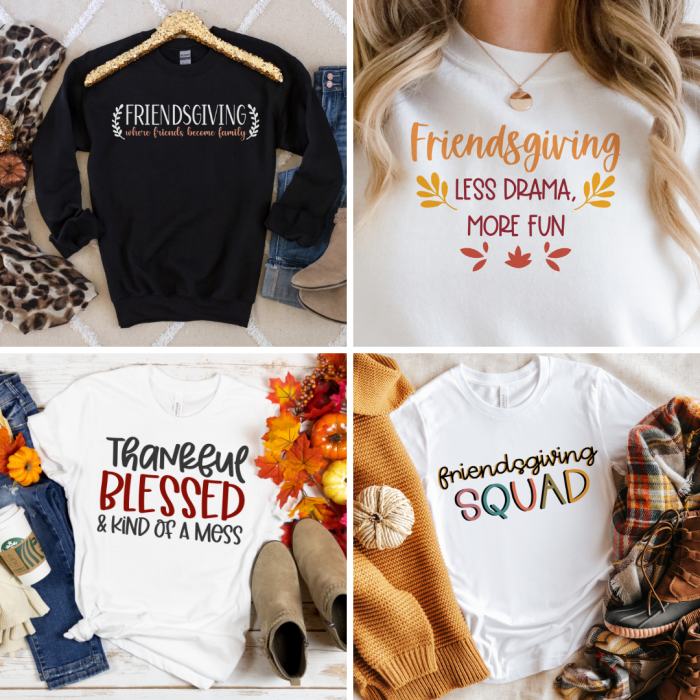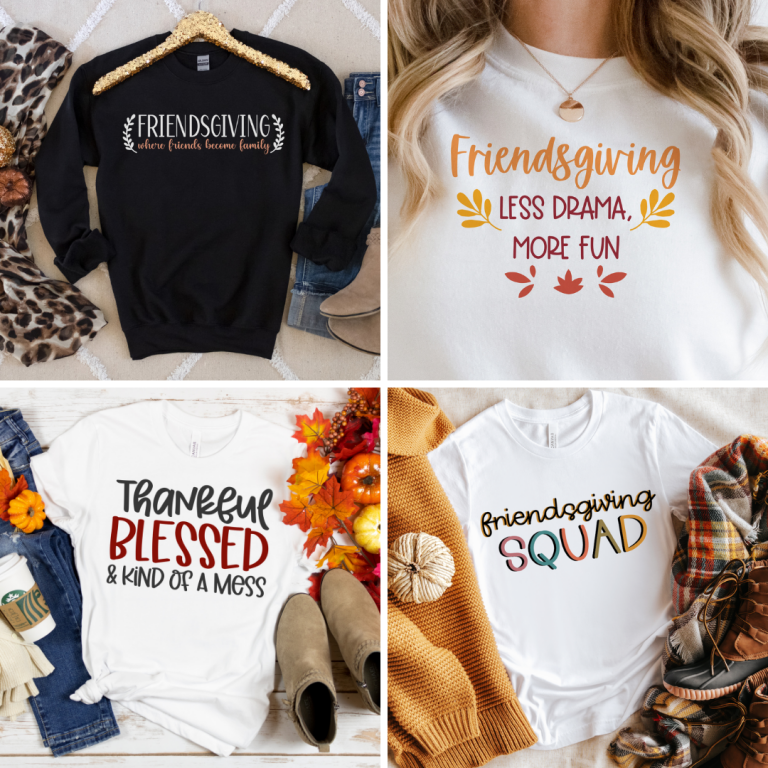 Pin Free SVG File