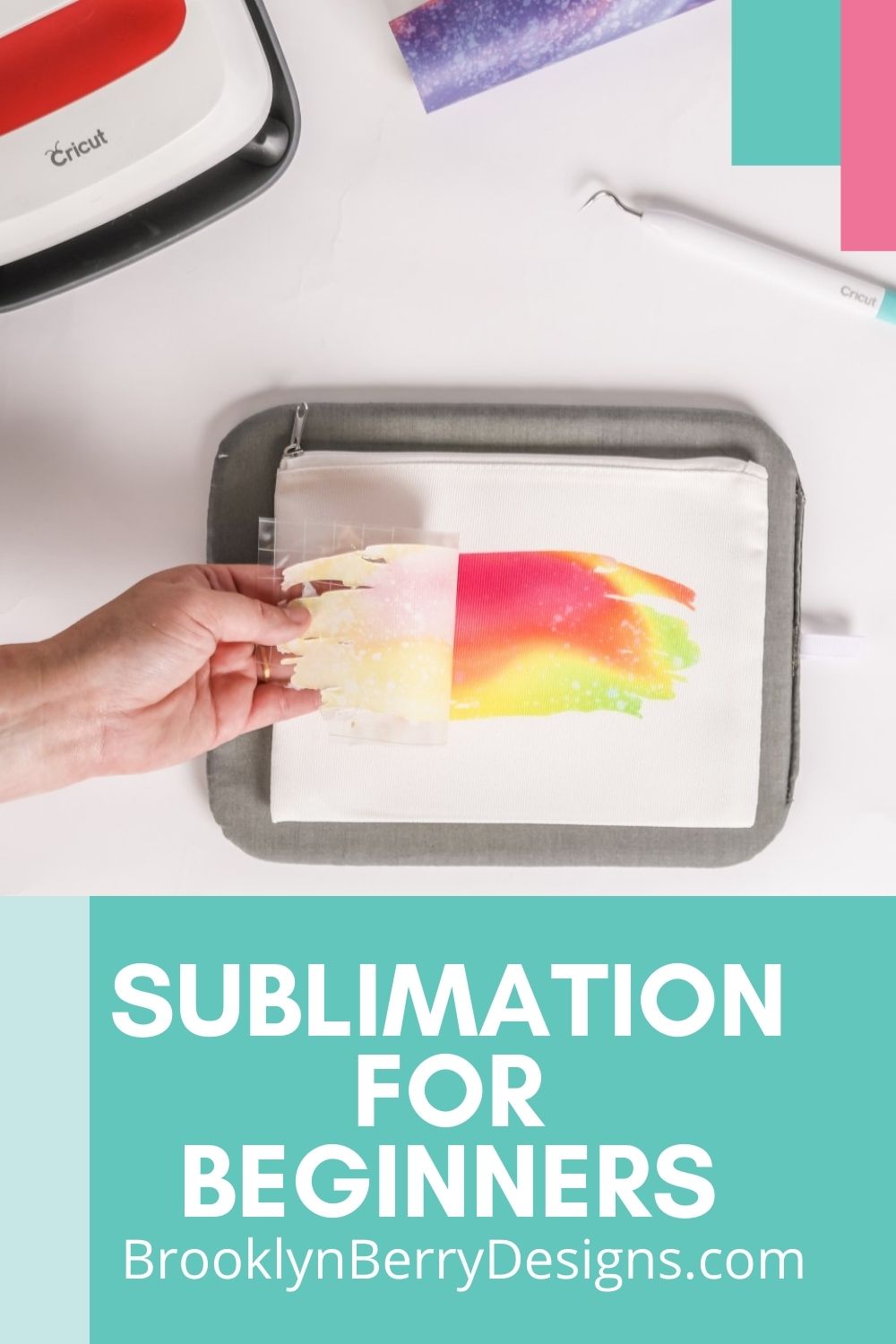 Do you have questions about sublimation for beginners? What supplies do you need to get started? Stick around and read all the answers to your sublimation questions – you will love all the projects you can make with sublimation.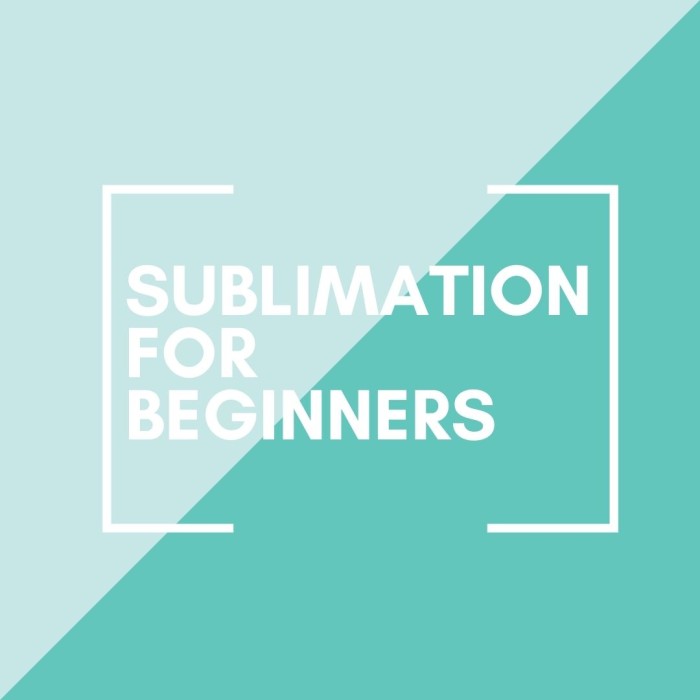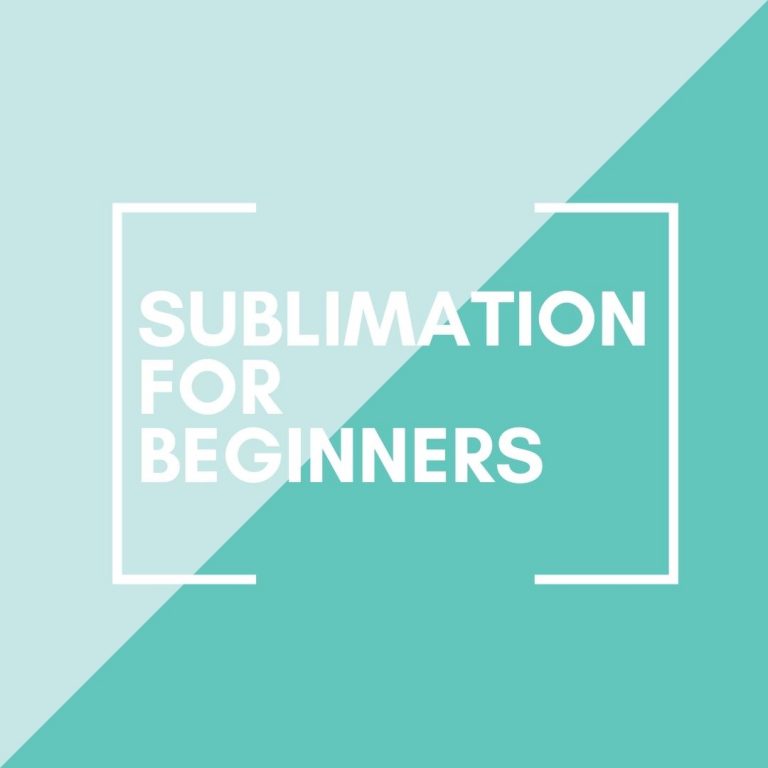 What is Sublimation?
Like many crafters, I first began working with sublimation with Cricut infusible ink. Infusible Ink is the Cricut brand of sublimation transfer – and those products are a great way to dabble in sublimation and see if you like it.
Sublimation Process
The process of sublimation is a chemical process that uses high heat and a special type of inks that actually fuses the colors and patterns into the fabric of your item. The heat and pressure from a heat press cause the inks to turn into a gas and penetrate the fibers of your blank item. They become solid as it cools, which creates a permanent bond that is very durable.
The final product can then be stretched (for fabric) and washed without any fading, cracking, or damage to the design. This quality of the product is a huge advantage compared to heat transfer vinyl.
You can have much more intricate-looking designs. Layering with iron-on vinyl really limits your designs and creates really bulky thick shirts when more than 2 layers are used.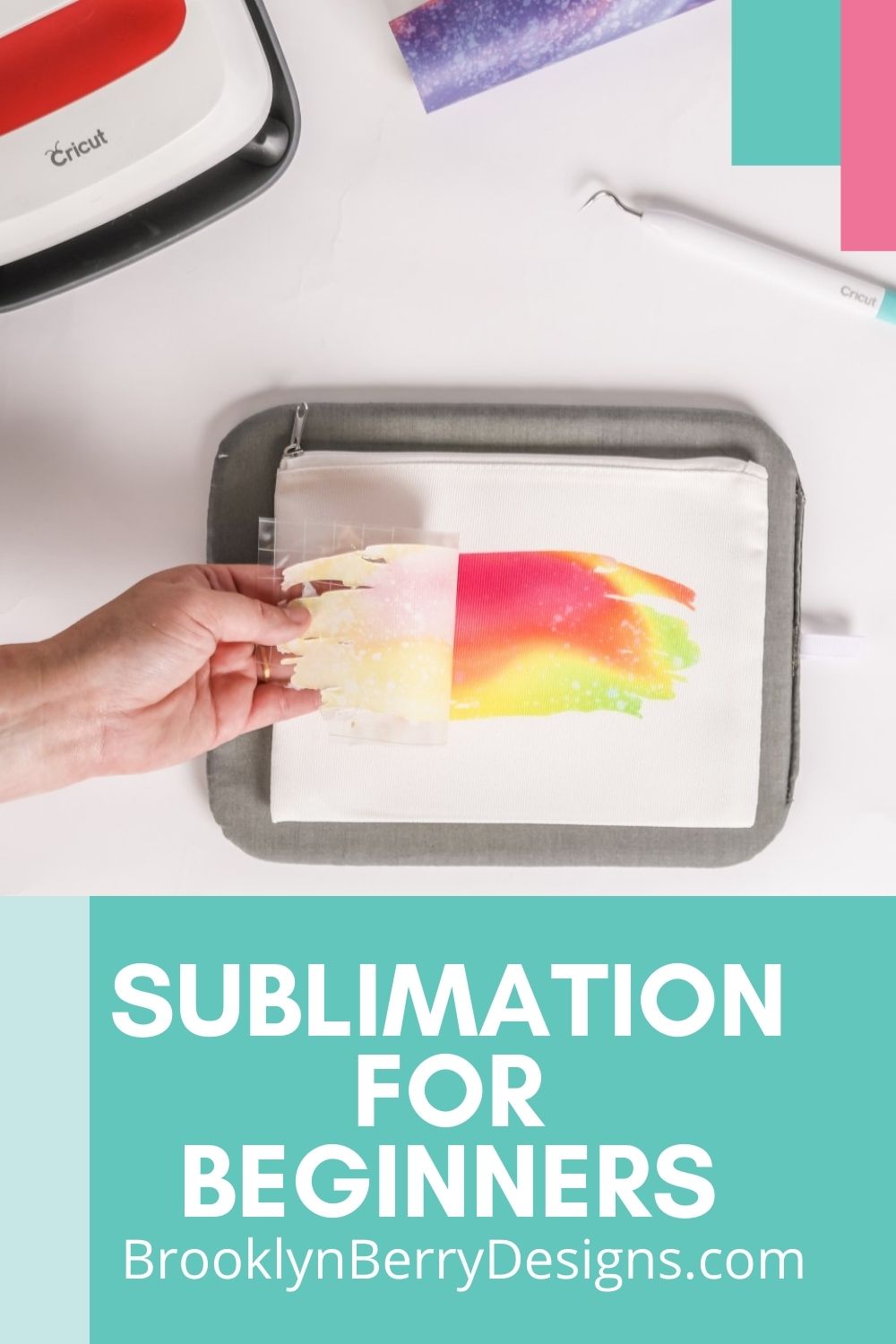 How To Sublimation
The first thing to start with will be a sublimation design that is printed with sublimation ink onto sublimation paper. You can buy these pre-made designs that are ready to press from various shops on Etsy and online. You can also print your own designs using a sublimation printer (more information on this coming up).
Next, use a lint roller to remove any small pieces of dust or lint. Place your design onto your blank item, keeping the design in place with heat-resistant tape. Cover the design with a Teflon sheet or butcher paper.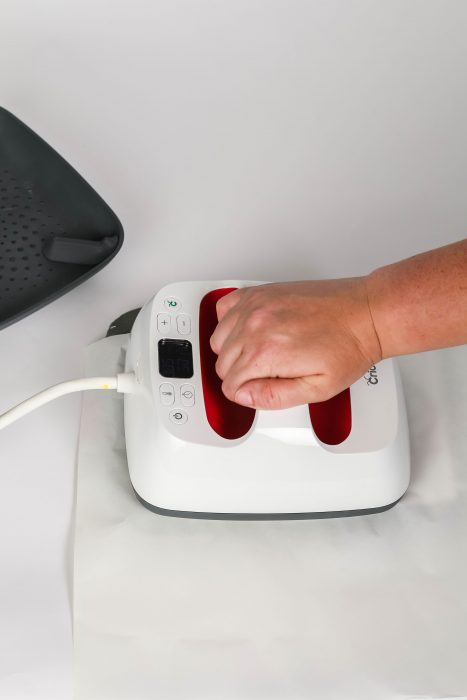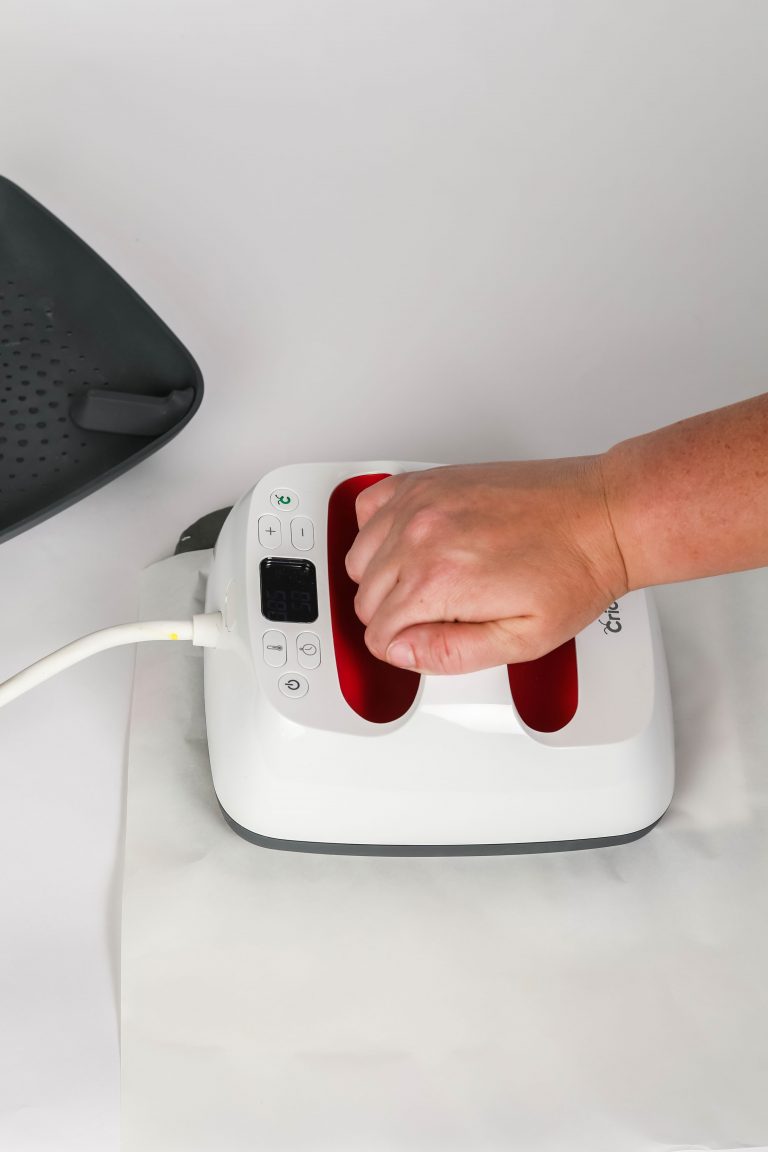 Preheat your heat press (I used my Cricut Easy Press) to the required temperature for your blank item. This will be different for each different sublimation blanks you are using.
You will notice that the heat is usually much higher and applied for a long time for sublimation compared to what is typically used for heat transfer vinyl. This is normal and part of the process to get vibrant colors into the fabric.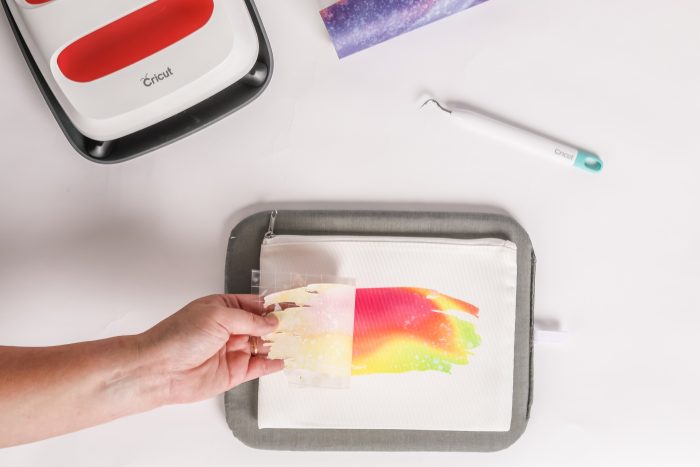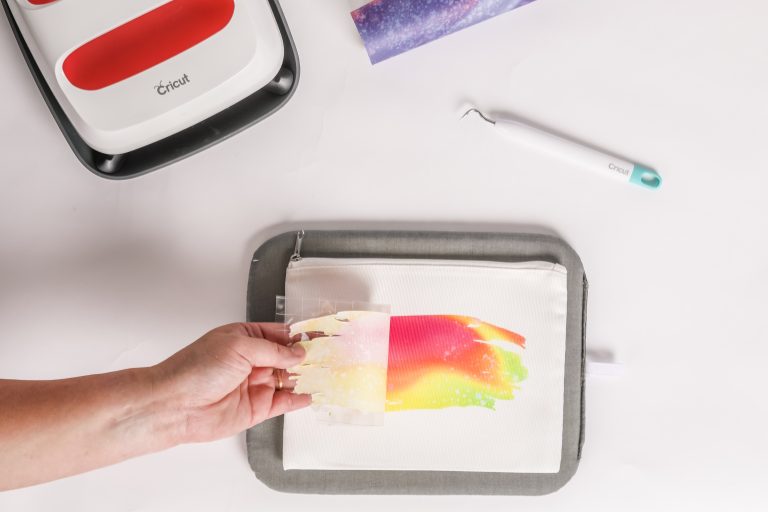 What Are The Advantages of Sublimation?
The biggest advantage of sublimation is its durability and design abilities. Sublimation uses colorful and detailed pattern designs that are transferred in one super durable layer.
Shirts with sublimation designs can be stretched without cracking. Overall the finished product is of better quality in looks and durability.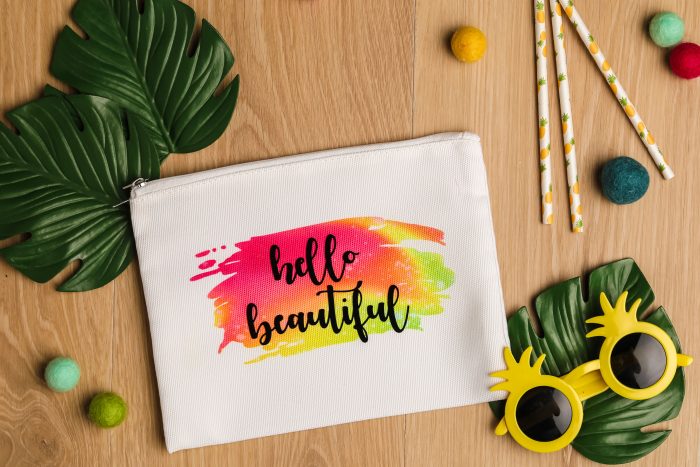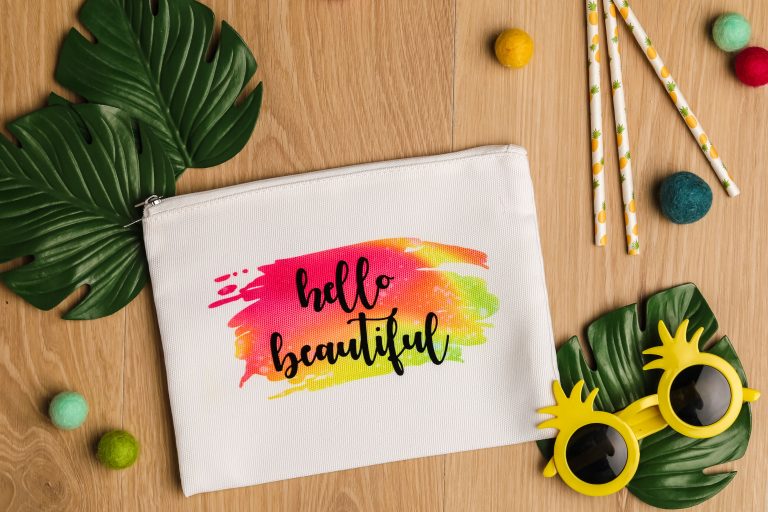 What Materials Can I Sublimate On?
Typically sublimation ink needs polyester fabrics to adhere to. You can press onto t-shirts, cell phone cases, tote bags, mugs, and many other items. For fabric blends, the higher percentage of polyester the better.
For non-fabric items, you can purchase items that have a poly-coating already applied. When searching make sure your items are specifically marked for dye-sublimation printing to make sure they have that polyester coating applied. Angie from The Country Chic Cottage has tested a ton of sublimation blanks and has a whole page of sublimation blank recommendations.
Different Options To Use Dye-Sublimation
There are a few options on how to get a sublimation ready design to work with:
Buy sublimation prints that are ready-made. You can use a sheet of special transfer paper that has a design already printed on it – there are a lot of affordable sublimation transfers on Etsy (like these).
Use patterned sublimation sheets to cut with a cutting machine like Cricut. Use a vinyl cutting machine and a sheet of infusible ink or other patterned transfer paper. You could use any typical SVG file – either upload your own designer or choose from something in Cricut Design Space.
Print your own sublimation designs with a sublimation printer.
Printing Your Own Sublimation Designs
If you are looking to start your own small business you may want to invest in a sawgrass printer which is widely considered the best sublimation printer. They are typically pretty expensive so I would recommend them for someone wanting a full-time sublimation business.
A lot of people who are beginning their sublimation journey will convert an inkjet printer and convert it to sublimation by replacing the regular printer ink cartridges with sublimation ink.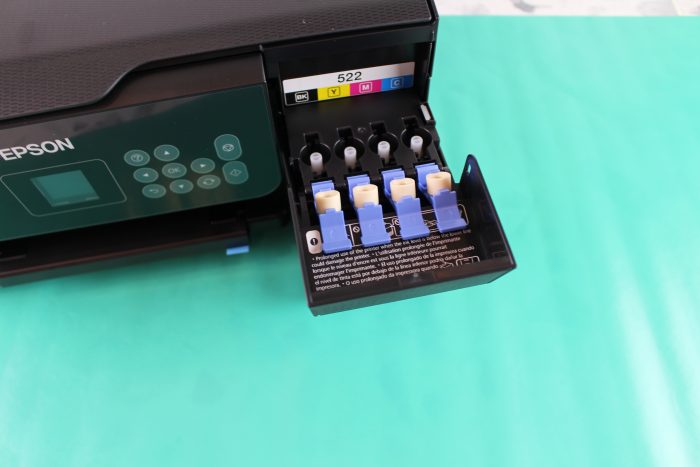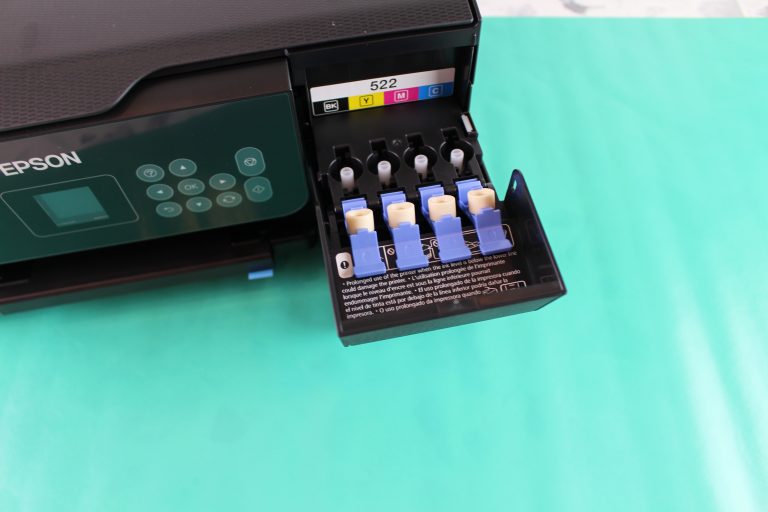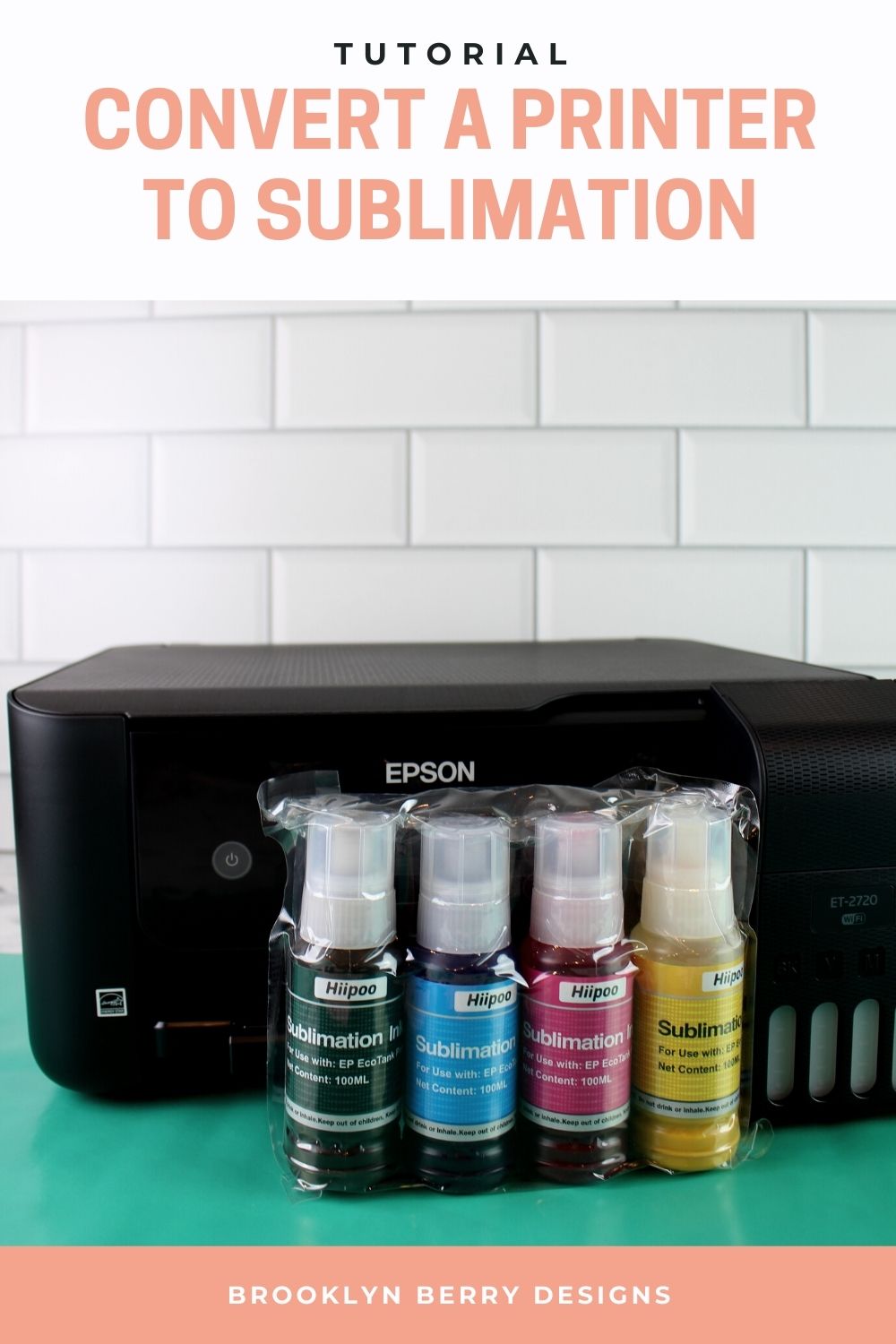 Learn how to convert Epson Ecotank printers to sublimation – here is my step-by-step tutorial.


Pin for later: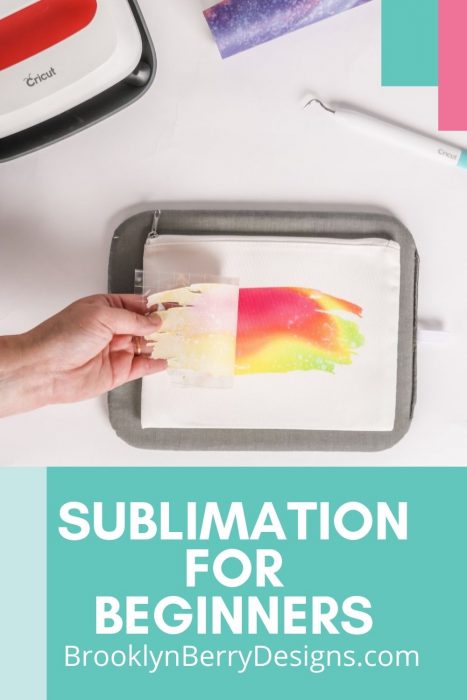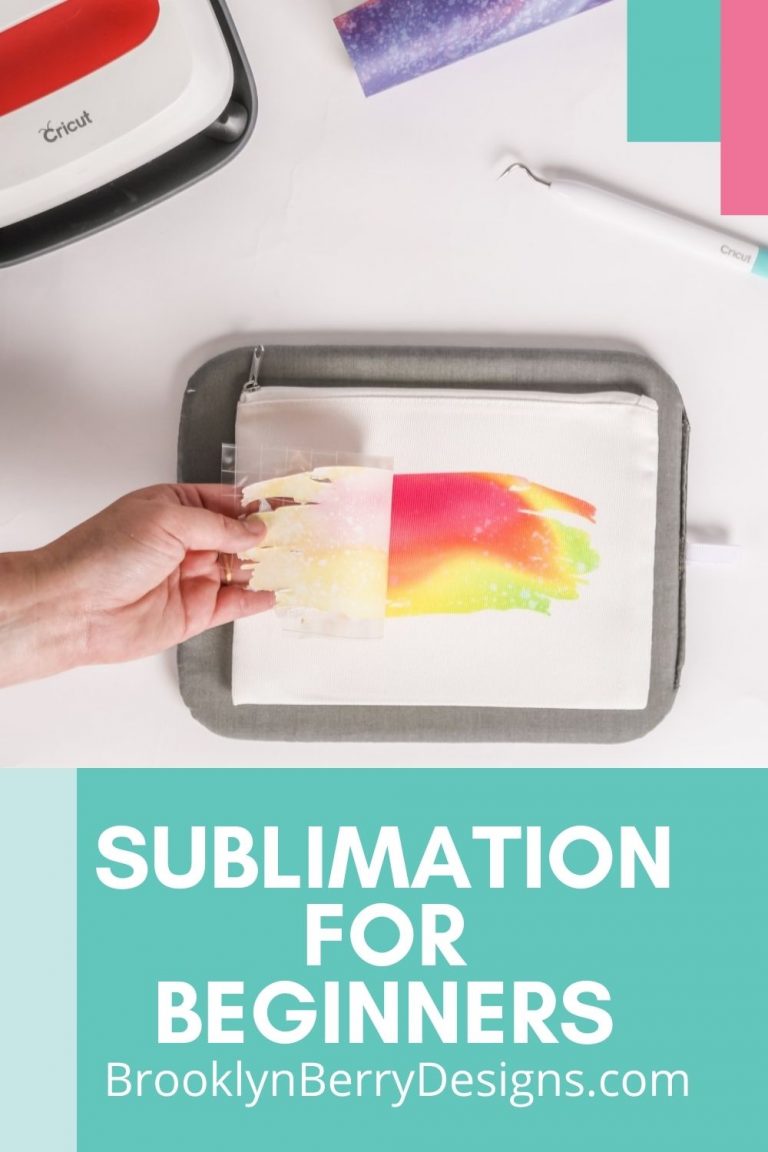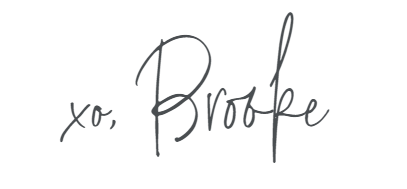 Design Space Tutorials
Vinyl Tutorials
Iron On Vinyl Tutorials