Create a more organized and productive life with this free printable habit tracker. Track your goals, see your progress and stick to them!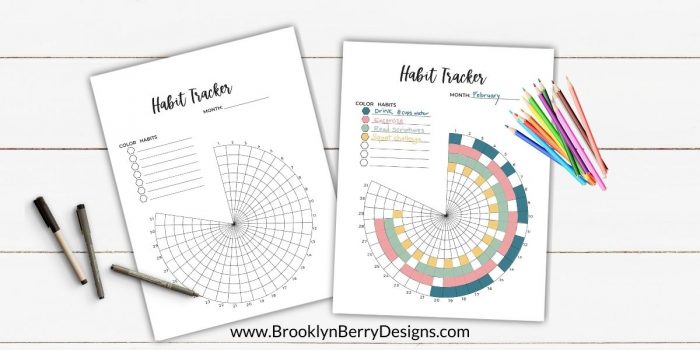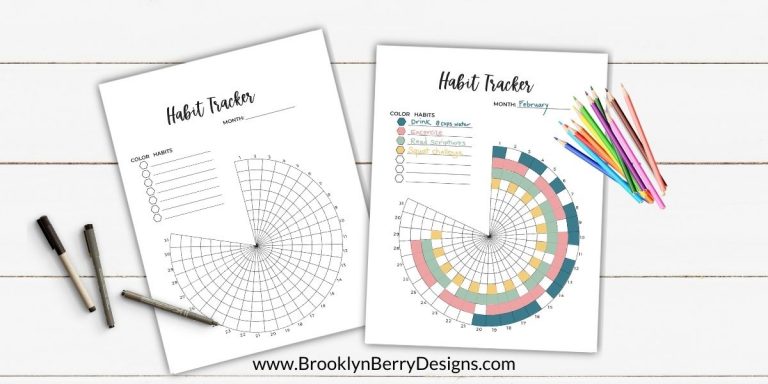 How do you stick to a goal that you set for yourself? Is it possible to take a goal and turn it into a habit that makes a significant impact on your life?
Habits can either make you or break you. Broken down into tiny step by step actions, small and simple tasks can have a huge impact on your life over time.
Sometimes that feels very overwhelming and prevents a person from just getting started. Breaking goals into smaller, more achievable tasks makes them easier to accomplish.
If you want to stick with a habit for good, one simple and effective thing you can do is keep a habit tracker.

James Clear, Author of Atomic Habits
Anyone who loves bullet journals is already familiar with trackers and charts. I love the visual way that bullet journal habit trackers show progress with a monthly chart.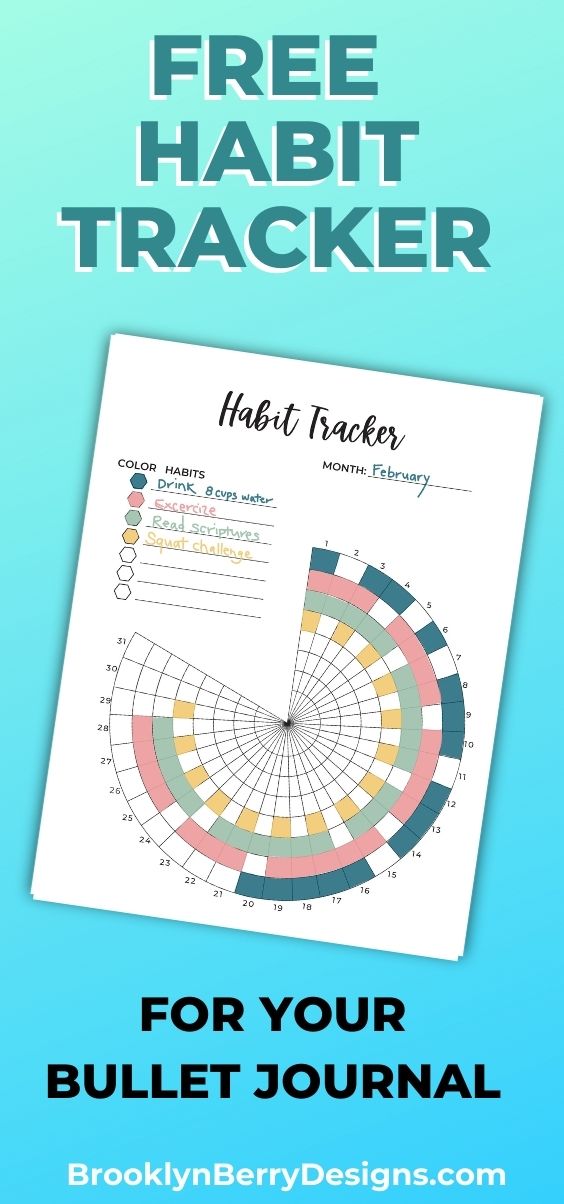 What is a Habit Tracker?
A habit tracker is just a way to keep track of the behaviors and habits you want to do. It can be as simple as a checkmark on a calendar or as elaborate as you want it to be!
To I decided to create my own circle habit tracker that can be printed out each month, and can track many habits on the same page.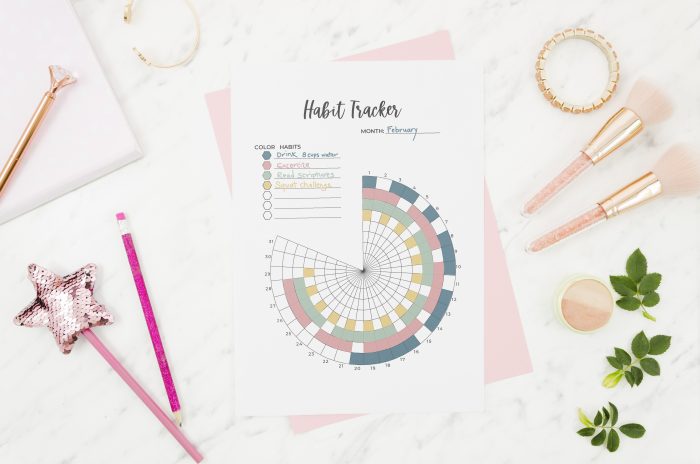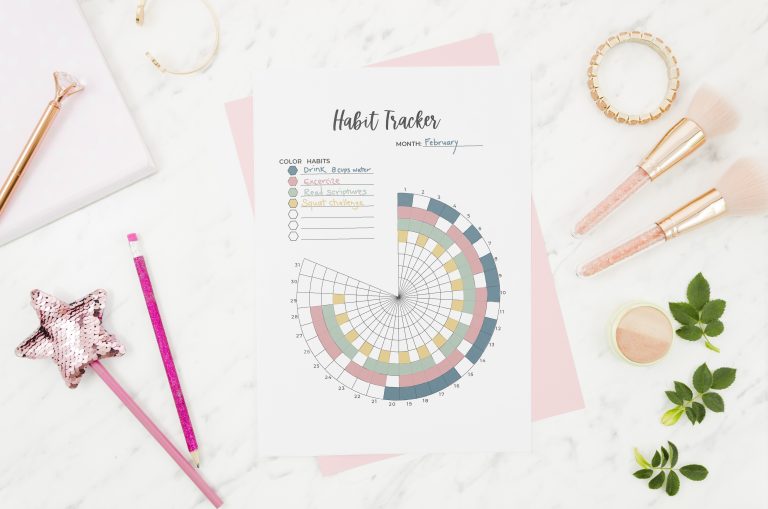 How To Use The Free Printable Habit Tracker
Tracking your habits is really easy. Decide what you would like to track and color in a square each day you finish the task.
What habits can I track?
Daily Habits To Track
Reading
Meditatation
Journaling
Stretching
Gratitude journal
Floss your teeth
Make your bed
Take medication
Get 8 hours of sleep
Take a walk
'You'll never change your life until you change something you do daily. The secret of your success is found in your daily routine.'

John C. Maxwell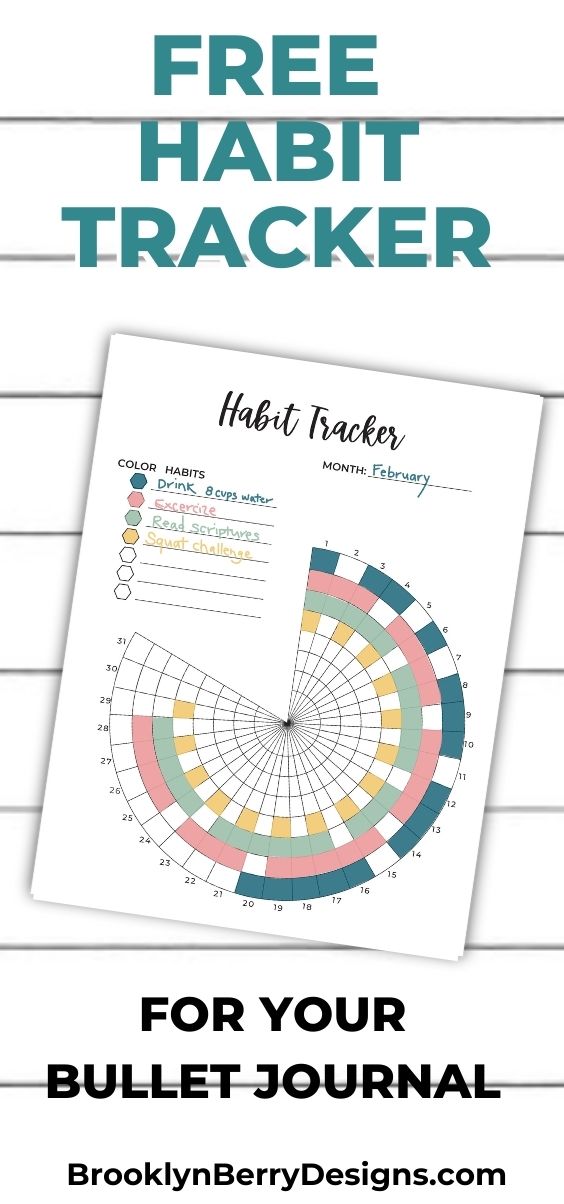 Latest Posts:


Looking For A Crafty Friend?

To get the free printable enter your name and email address in the form below and click the GET IT NOW button. I'll send the printable file straight to your inbox.
Terms and Conditions:
By downloading this free printable you are signing up for my e-newsletter and you'll be notified when I release new free printable files.
This printable is for personal use or classroom use only.
This file can be used in part or in whole for your personal projects.
Digital reselling, sharing, and redistributing of the files is NOT allowed. If you would like to share, please direct friends to the original blog post where you found this.
Pin Free Printable Habit Tracker